Sometimes the reason we procrastinate when it comes to home design is our inability to make a decision.
This was certainly the case with our Master Bath Vanity. (I'll admit, though: 10 years is far too long for decision debt.)
**This post contains affiliate links; however, all recommendations are wholeheartedly my own.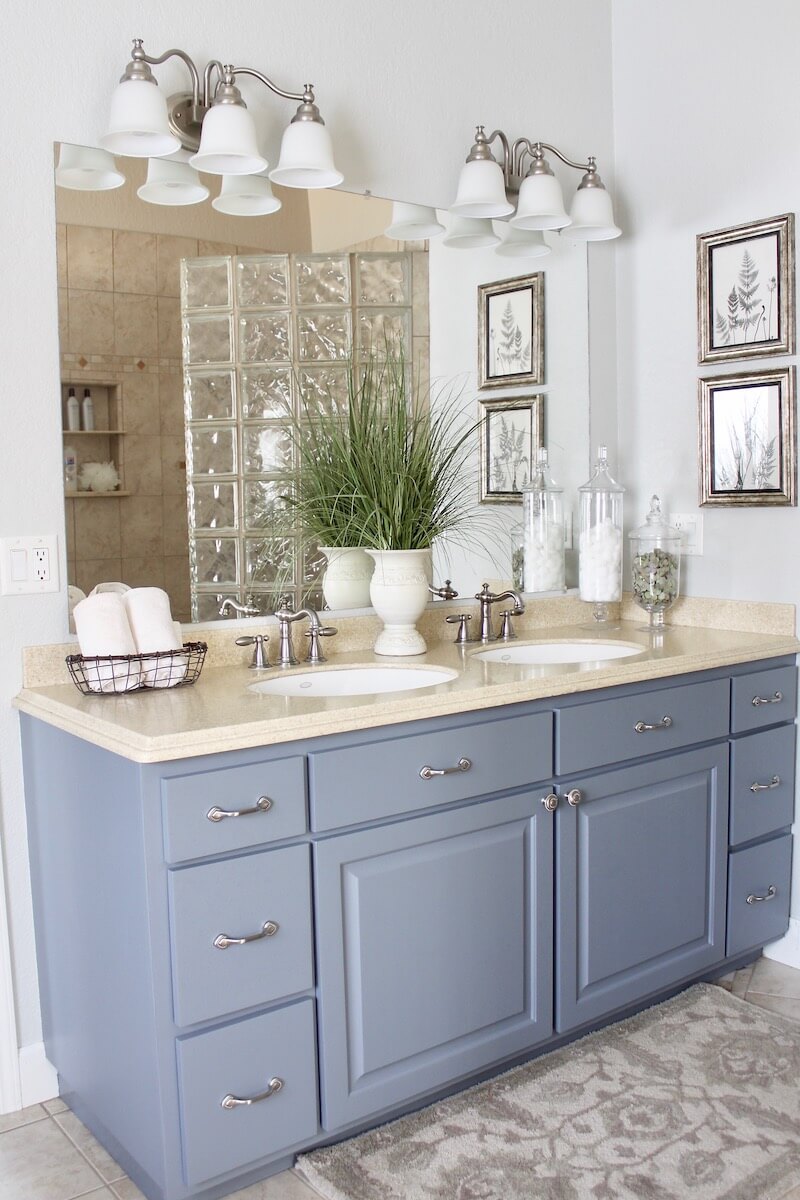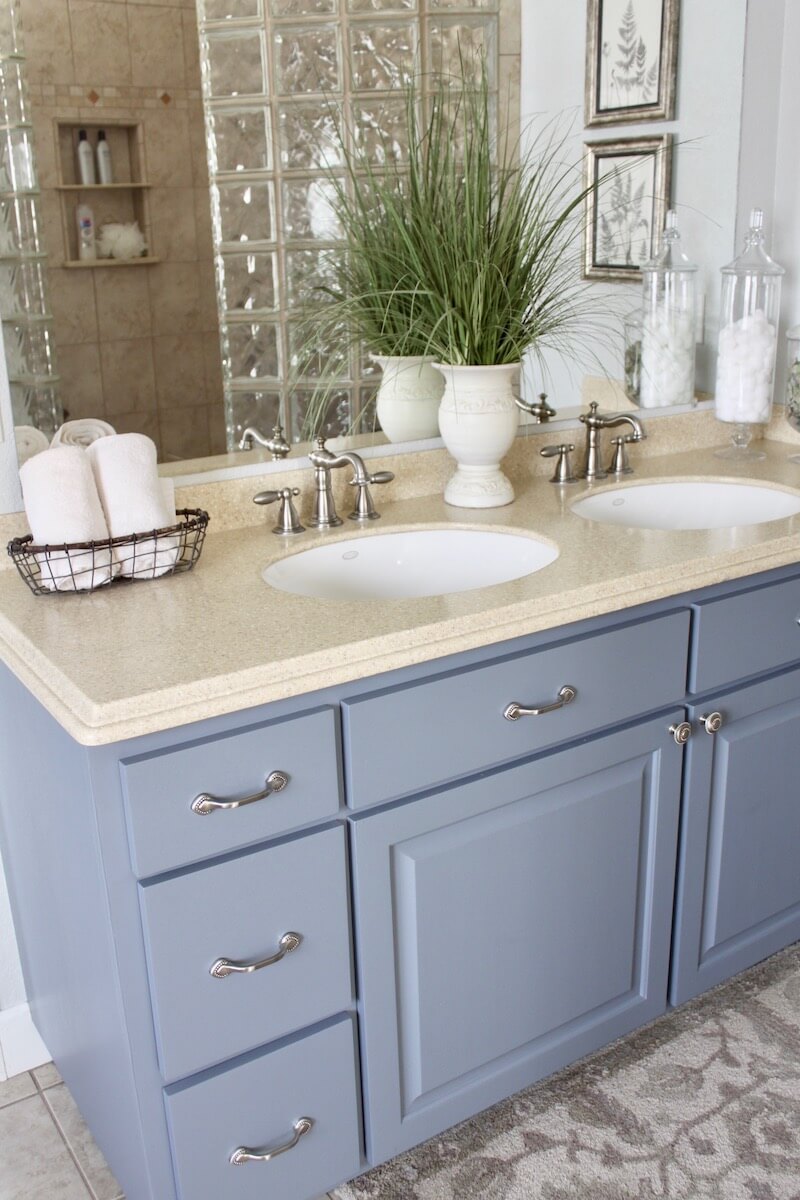 If I had painted this piece 5 years ago, its color would be a safe SW Creamy like my kitchen cabinets, my office cabinets, or my sitting room bookshelves.
My procrastination, combined with this stunning blue result, was well worth the wait.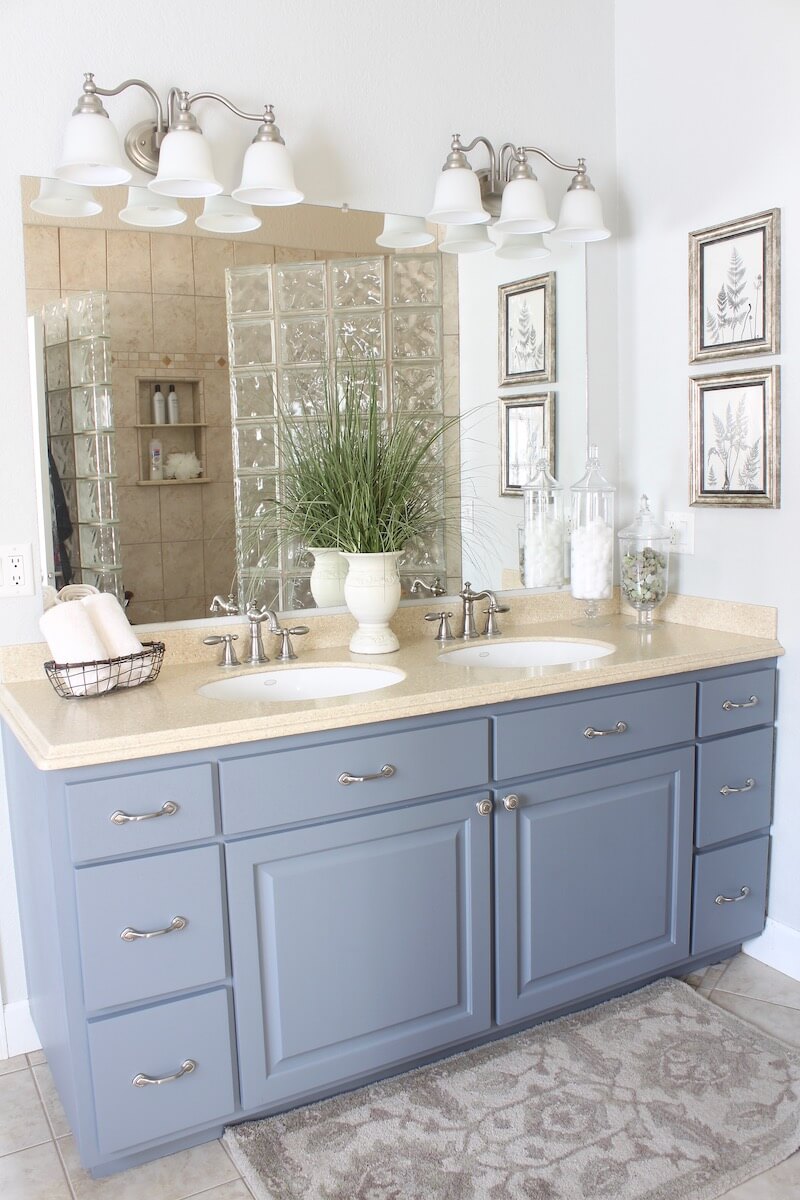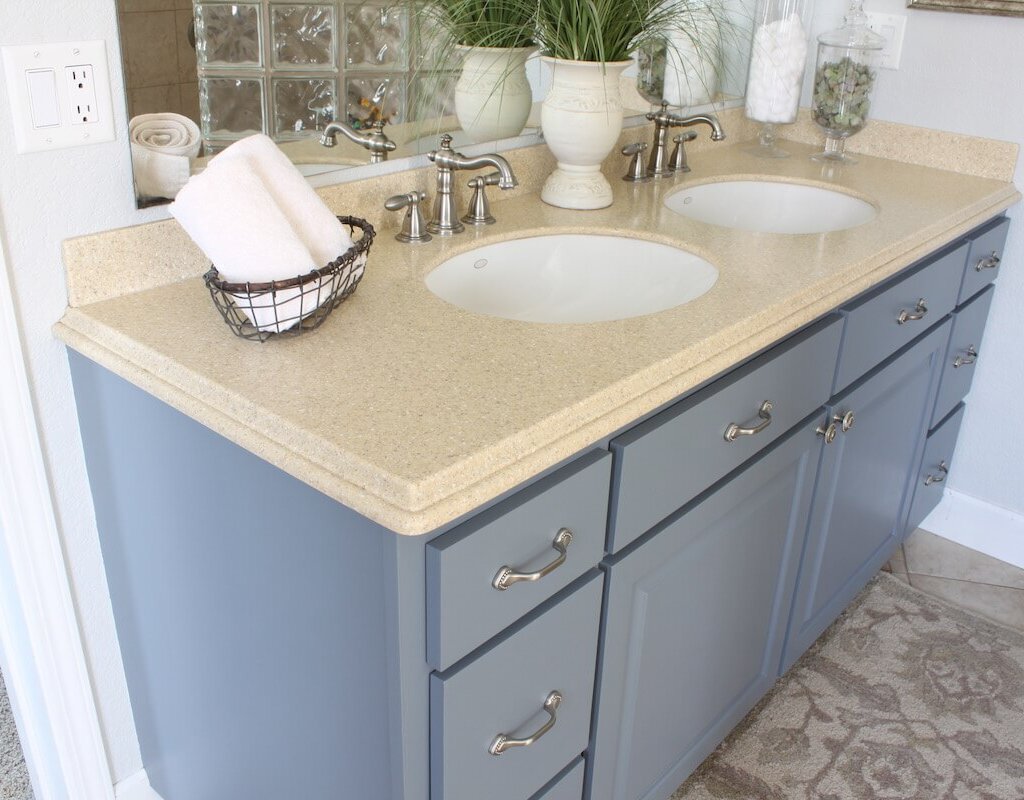 Like other cabinetry in our home, our master bath vanity was custom designed with high quality wood and dove-tailed drawers, but the finish/sealer applied did not hold up well, as these photos attest.


Certainly I'm not the only one who can ignore something this awful morning after morning?
Last fall, after purchasing this blue velvet comforter from Amazon (both Fireman and I contend it's the best comforter we've ever owned based on its heft, velvety texture, and rich color), I knew I wanted to paint my vanity to match.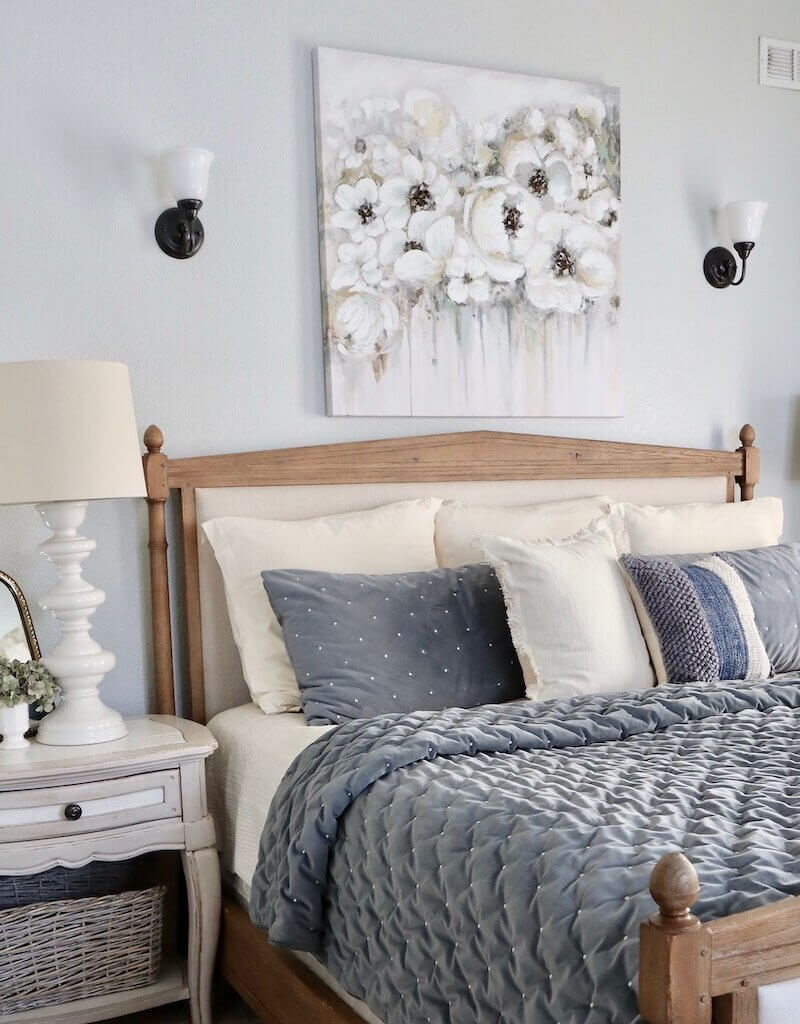 I pulled out my Sherwin Williams paint fan and held a few options over our comforter in natural light. Once I narrowed down which color I thought was closest, I asked Fireman to choose as well. He struggled for a few moments, then picked the same color: SW Downing Slate.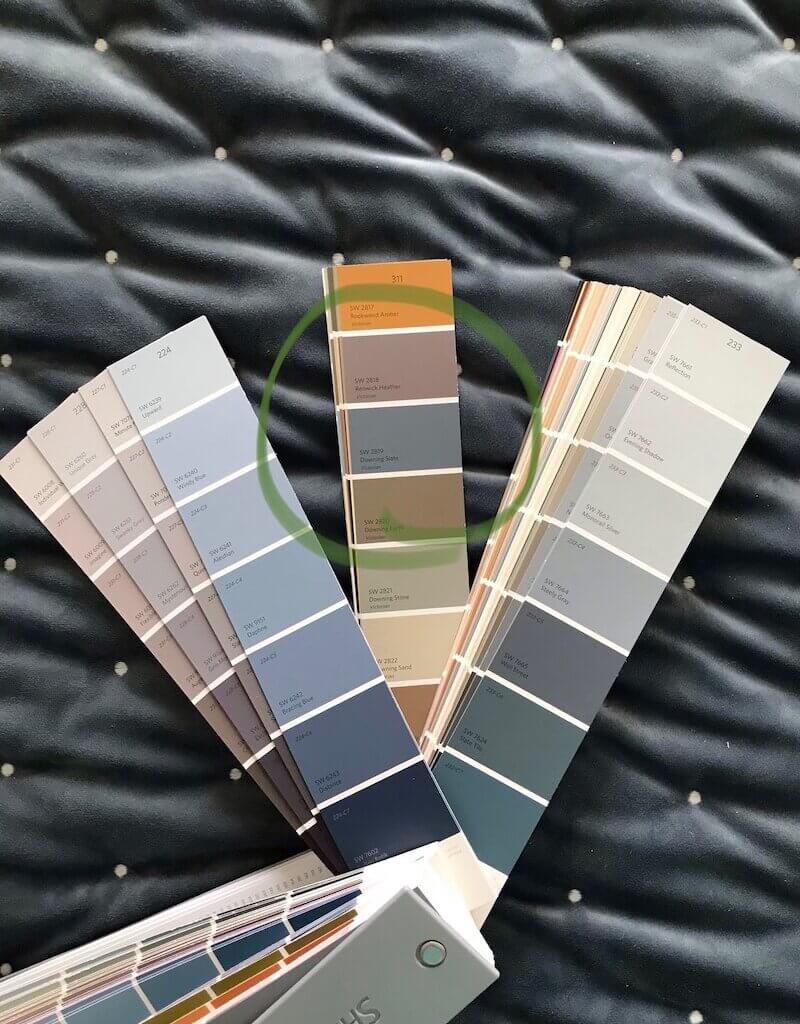 What a beautiful choice!
At the recommendation of my Sherwin Williams paint expert (my friend, Jesse, at the Fairbanks store), I used Sherwin Williams Emerald brand paint for this cabinet due to its self-leveling properties and enamel-like finish. It went on like a dream.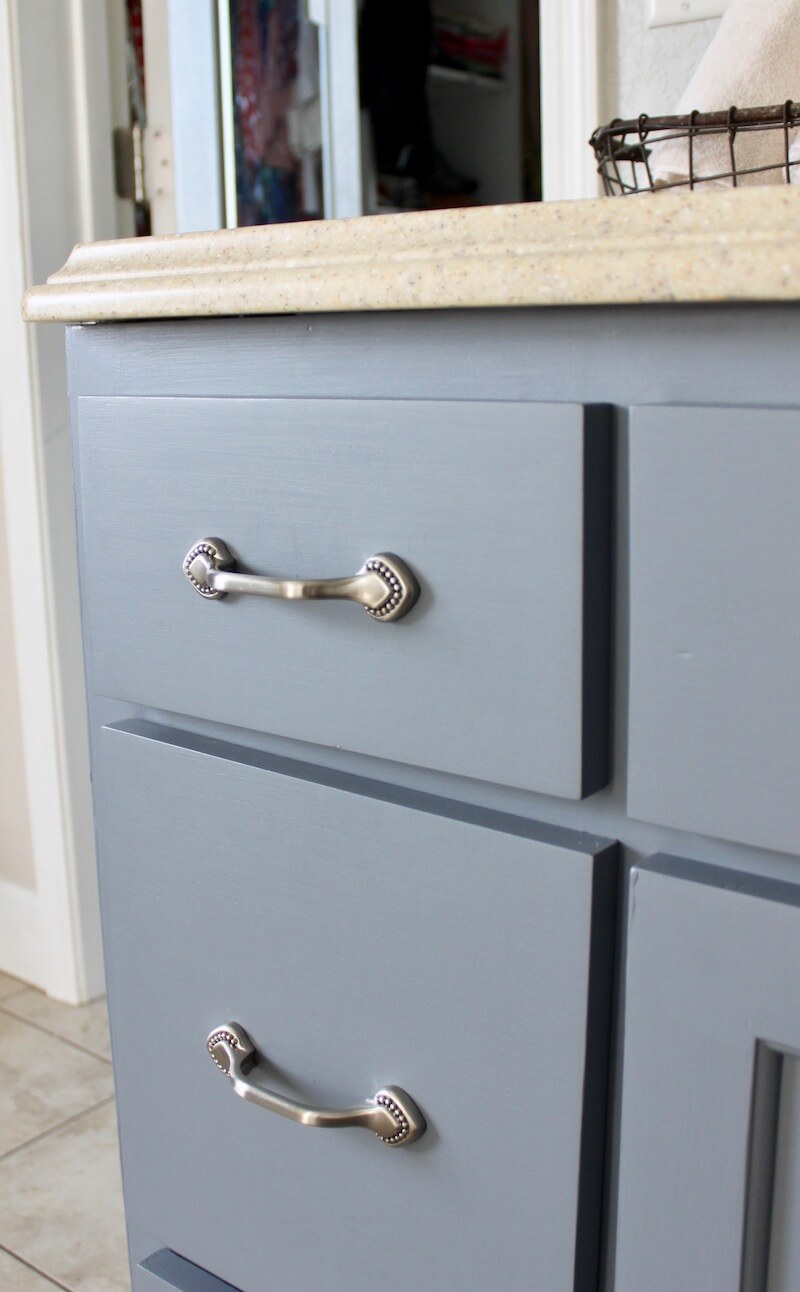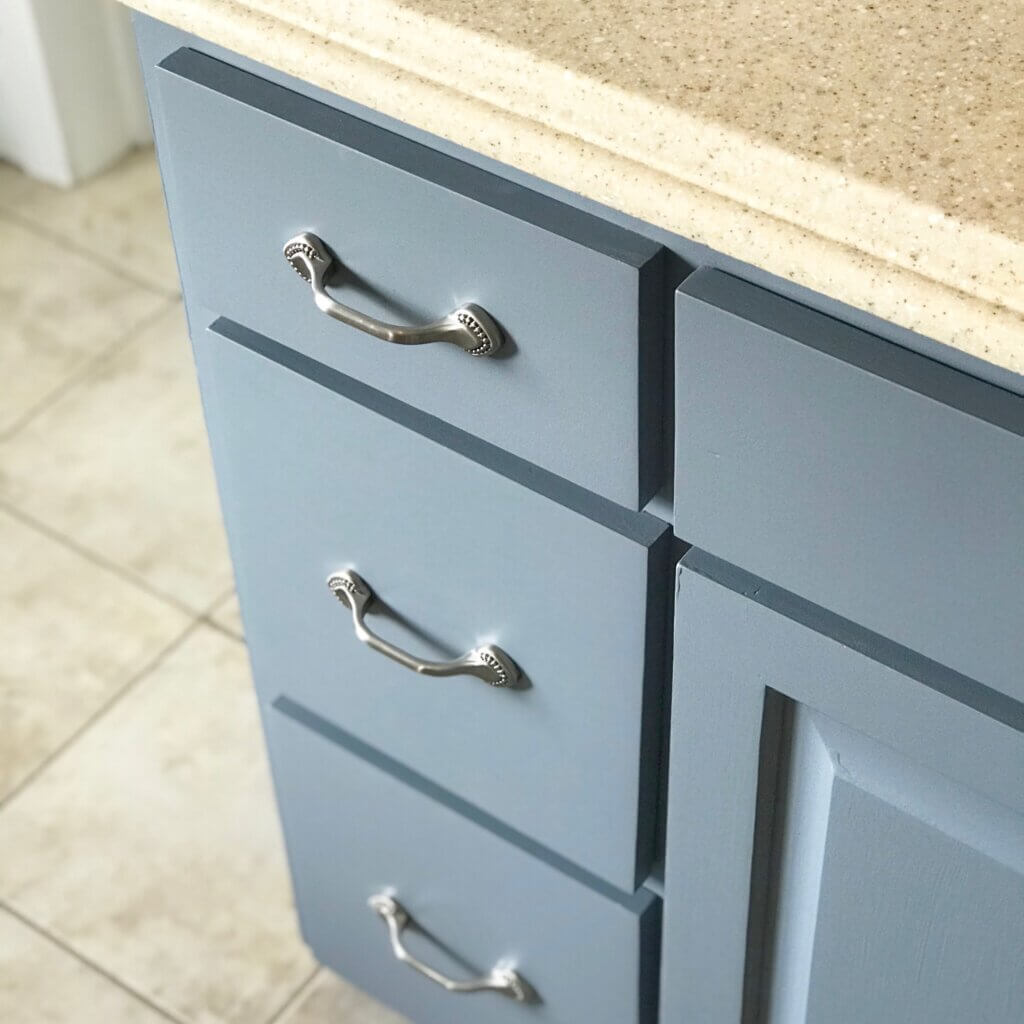 While planning which color to paint the vanity, Fireman and I replaced the existing light fixtures above the mirror with these 3-light vanity bars.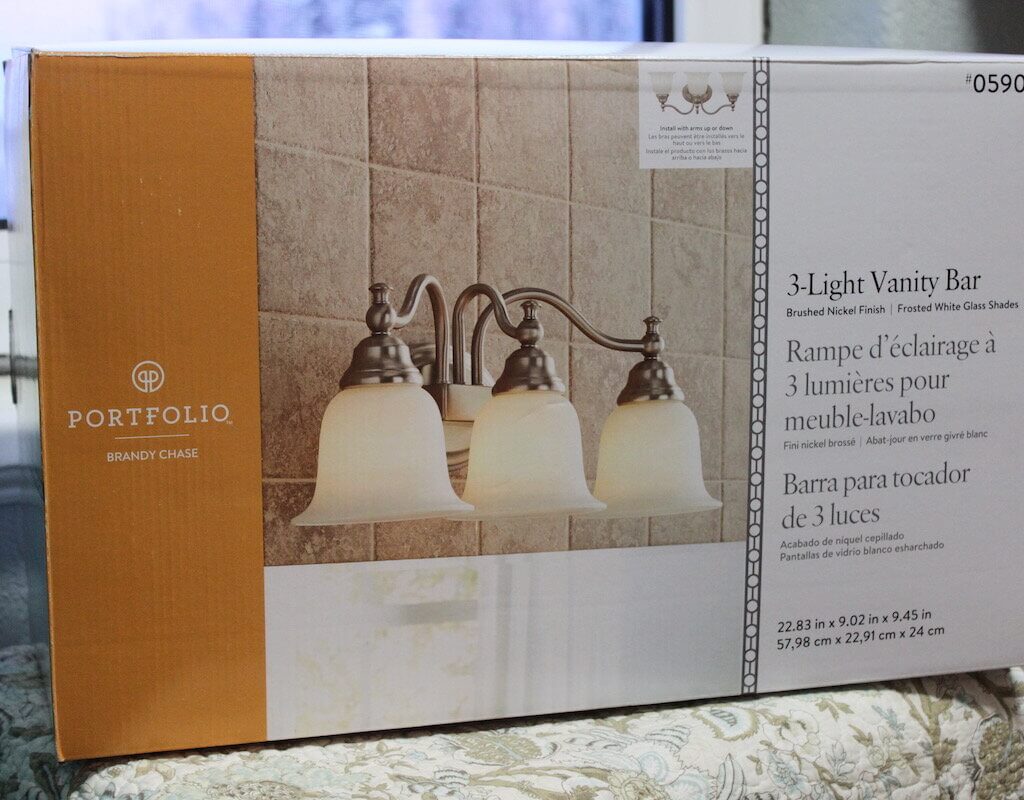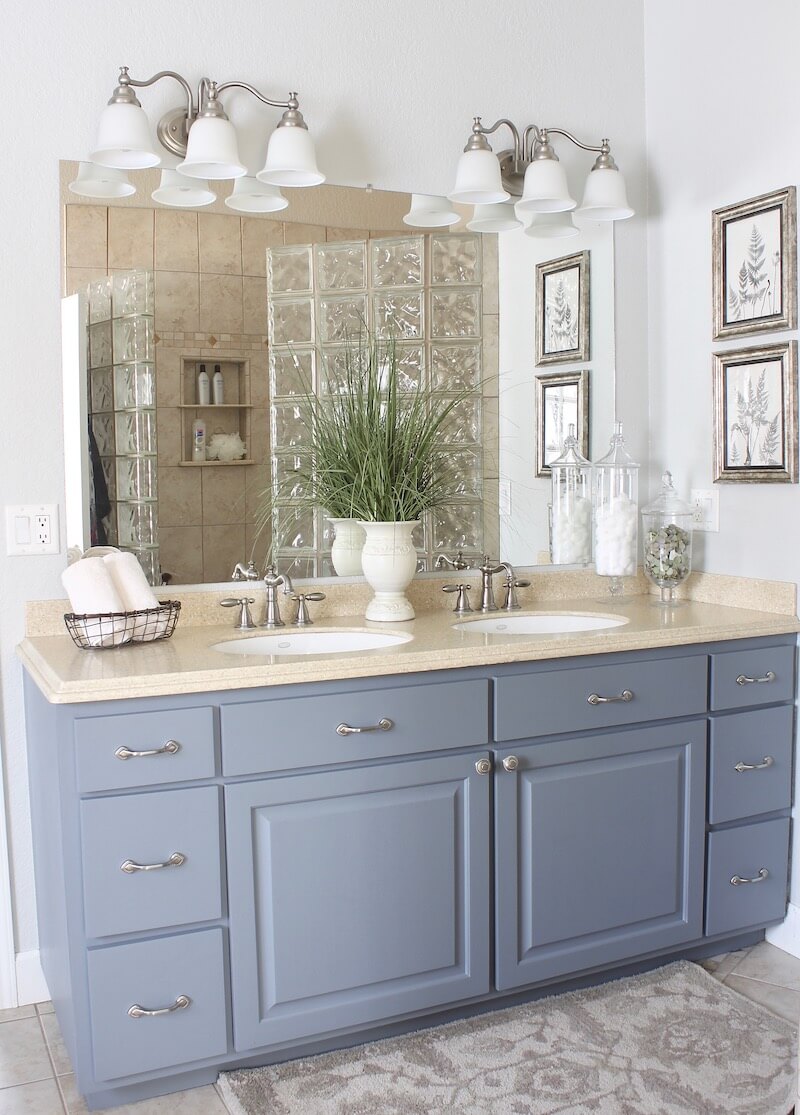 To better match the dressier lights and faucets, I replaced the existing vanity hardware with these cabinet pulls and knobs from Lowe's  (I installed the same style in bronze on my kitchen cabinets).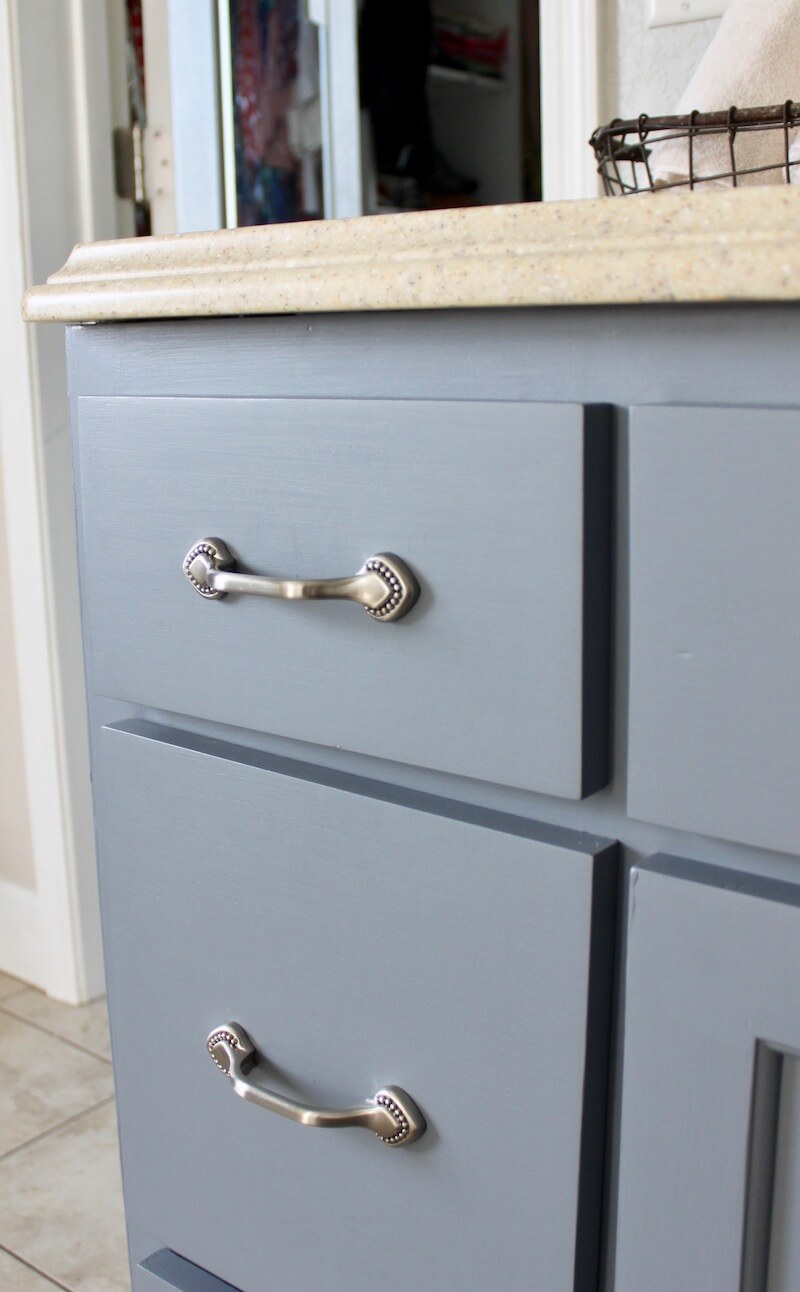 Now that this project is finally complete, my bathroom feels like a high end spa retreat. I absolutely love the transformation.


As for artwork, if you're looking for inexpensive frames that bring both gold and silver tones into a space, look no further than these burnished silver and black picture frames from Walmart. I filled mine with unframed photo art similar to these.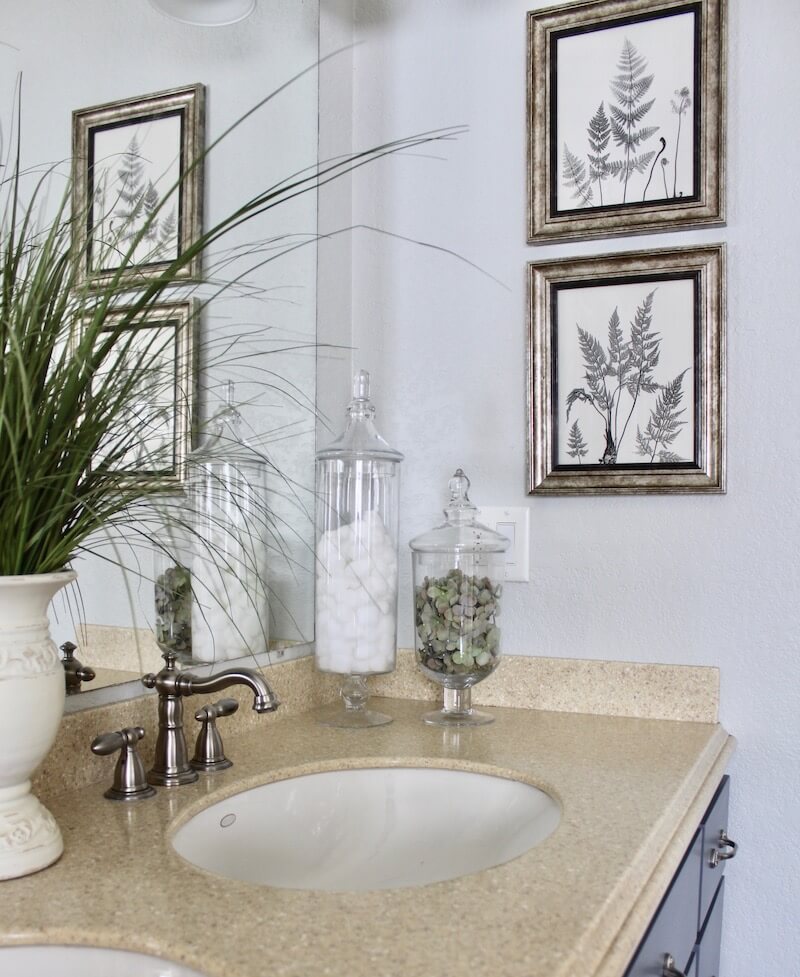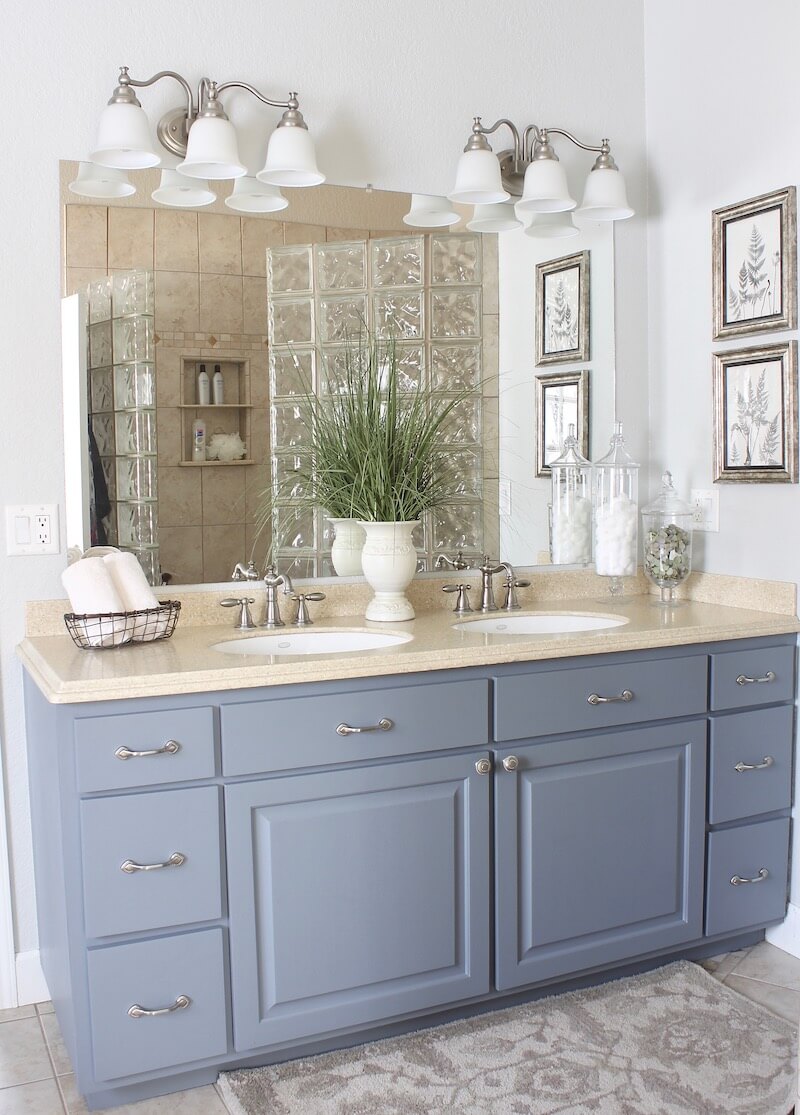 Although I don't usually recommend waiting 10 years to tackle a project in your home, in this case my procrastination paid off. Deciding to paint our Master Vanity a gray-blue shade was the perfect choice!
Happy Decorating ~
Jaimee