**This post may contain affiliate links but all recommendations are wholeheartedly my own.
We completed our Office Makeover this week!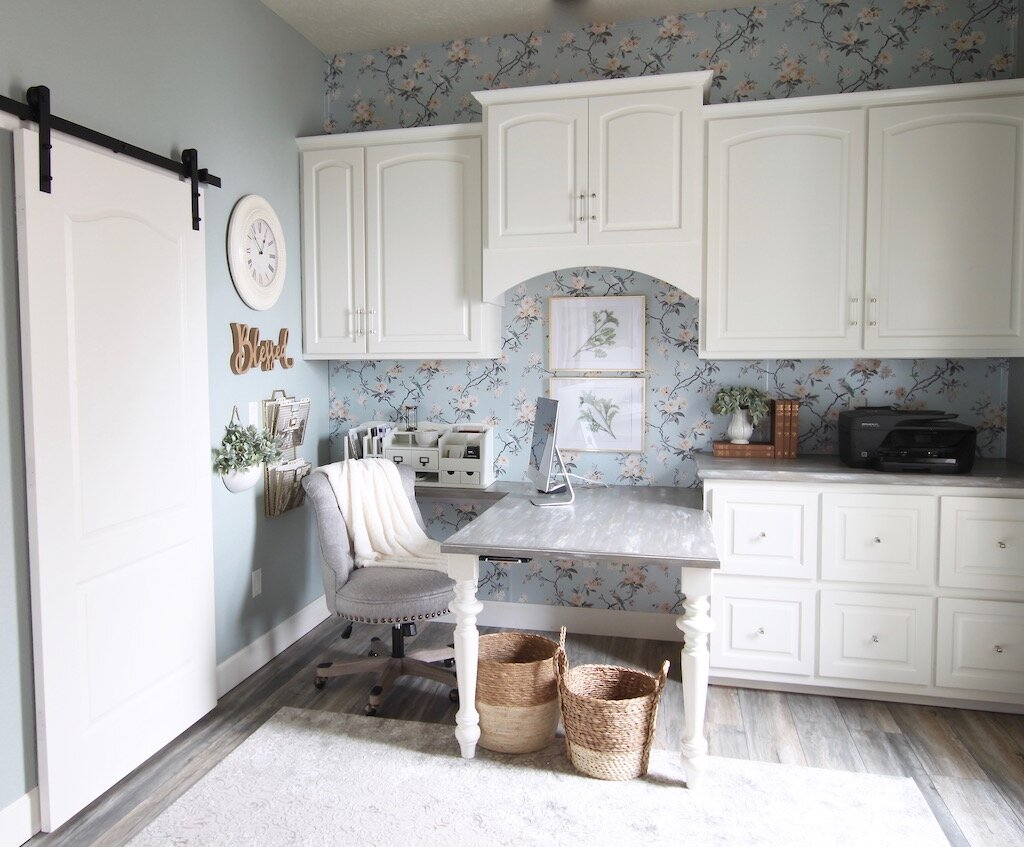 Our planning, labor, and styling the last few weeks transformed this hard-working space from dark and dated to bright and welcoming.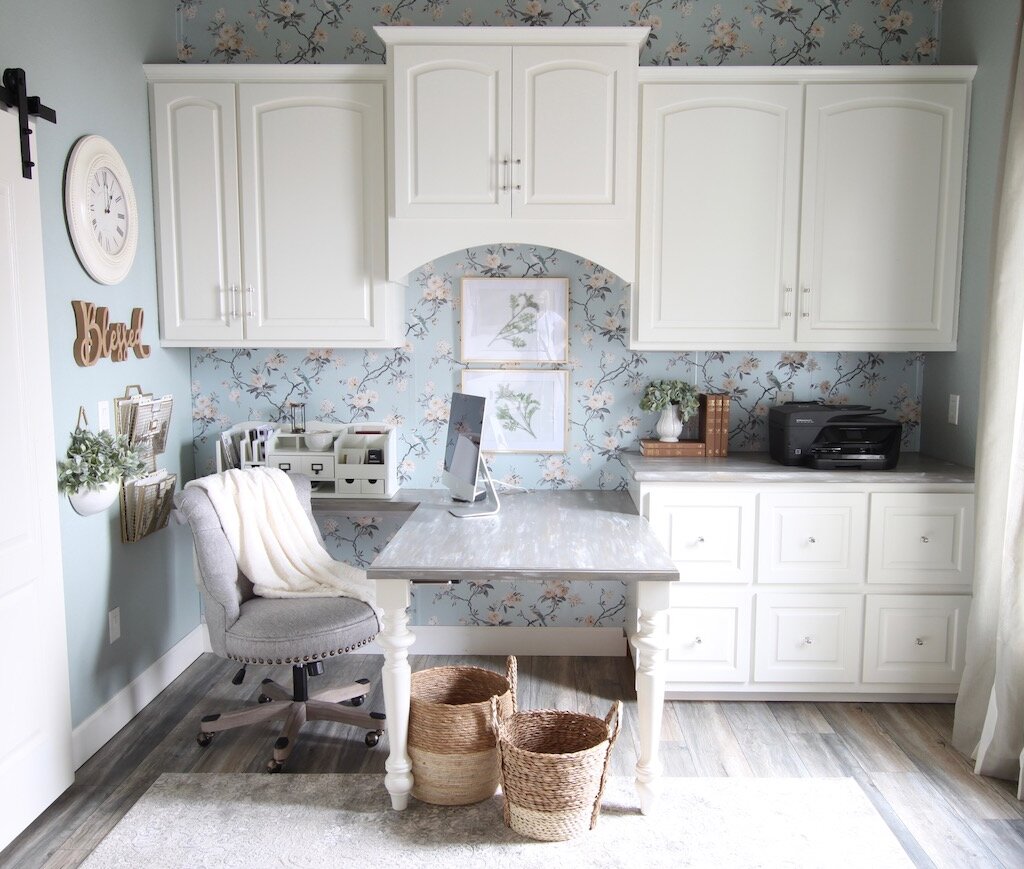 There are so many features I love about this room it's hard to choose my favorite, but let's look at a few:
The sliding BARN DOOR which hides our family's bulk food stash (this space used to be a "secret room" to store the previous owner's guns.)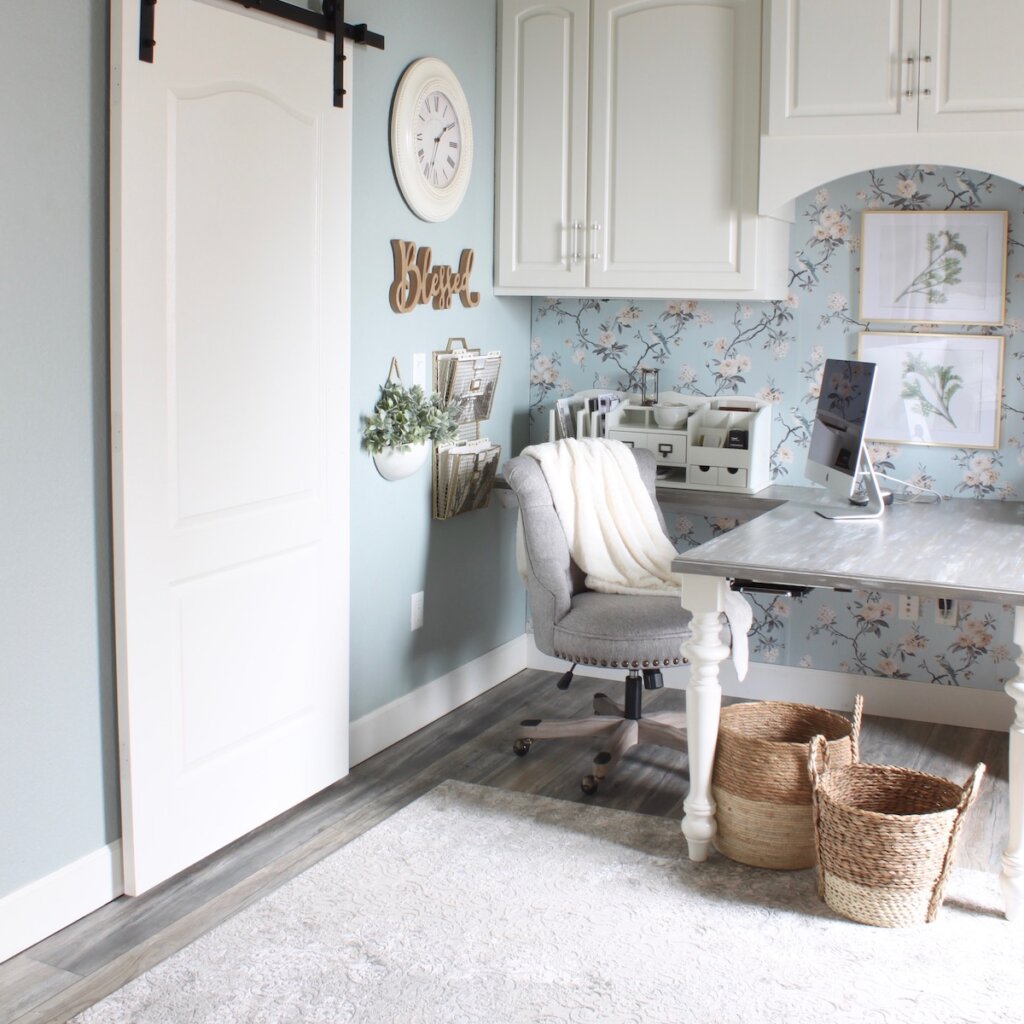 2. The DIY Drybrush Desktop. (In my next post, I'll include my video tutorial demonstrating how I painted this desk to resemble weathered wood.)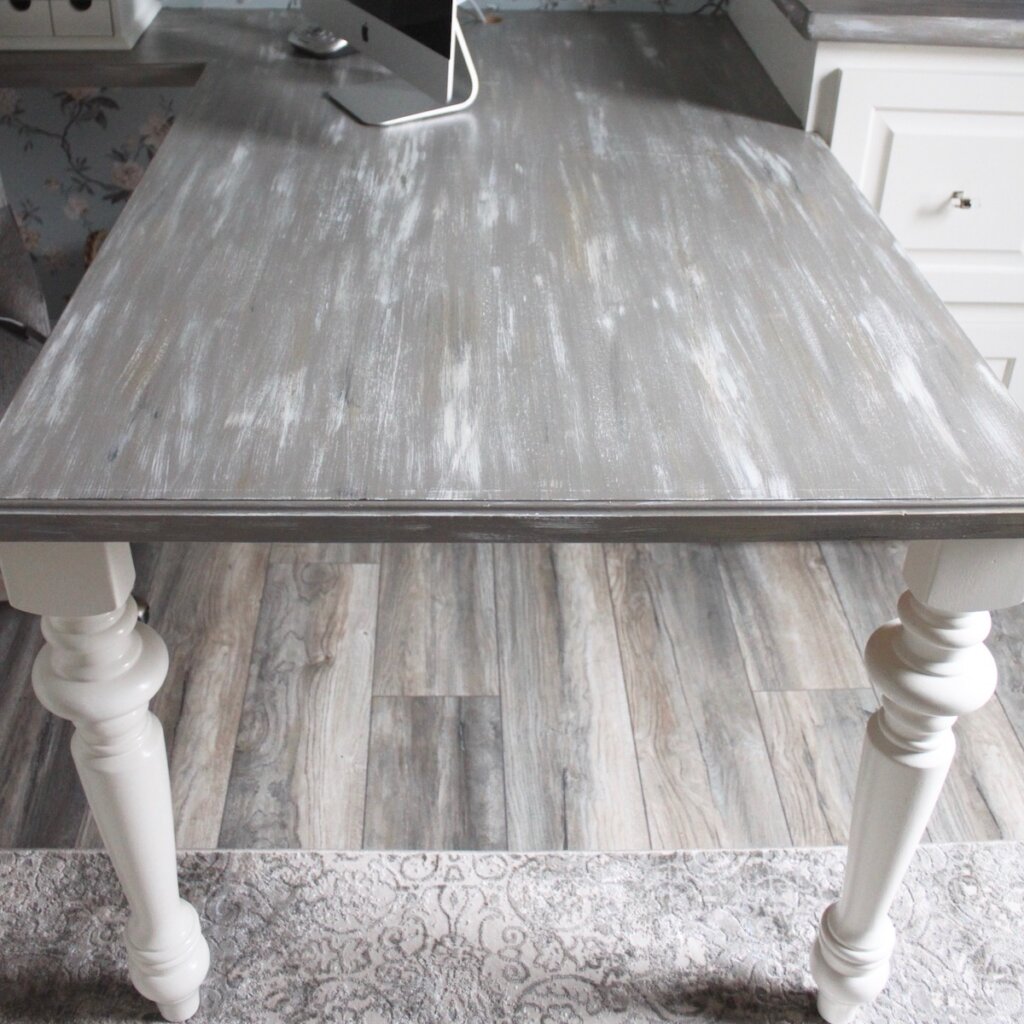 3. The Acrylic and Nickel Hardware on the cabinetry.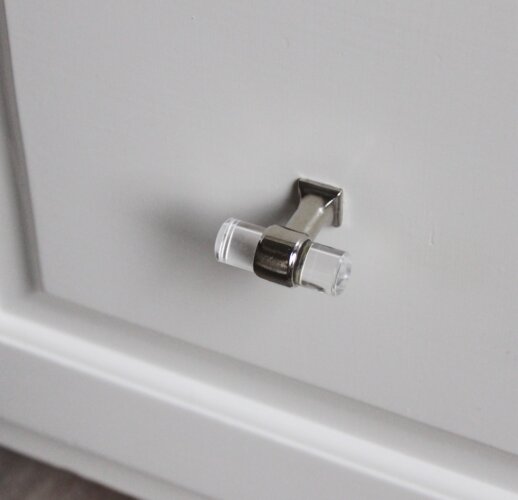 4. The Ballard Designs Desktop Organizer, which holds ALL the things.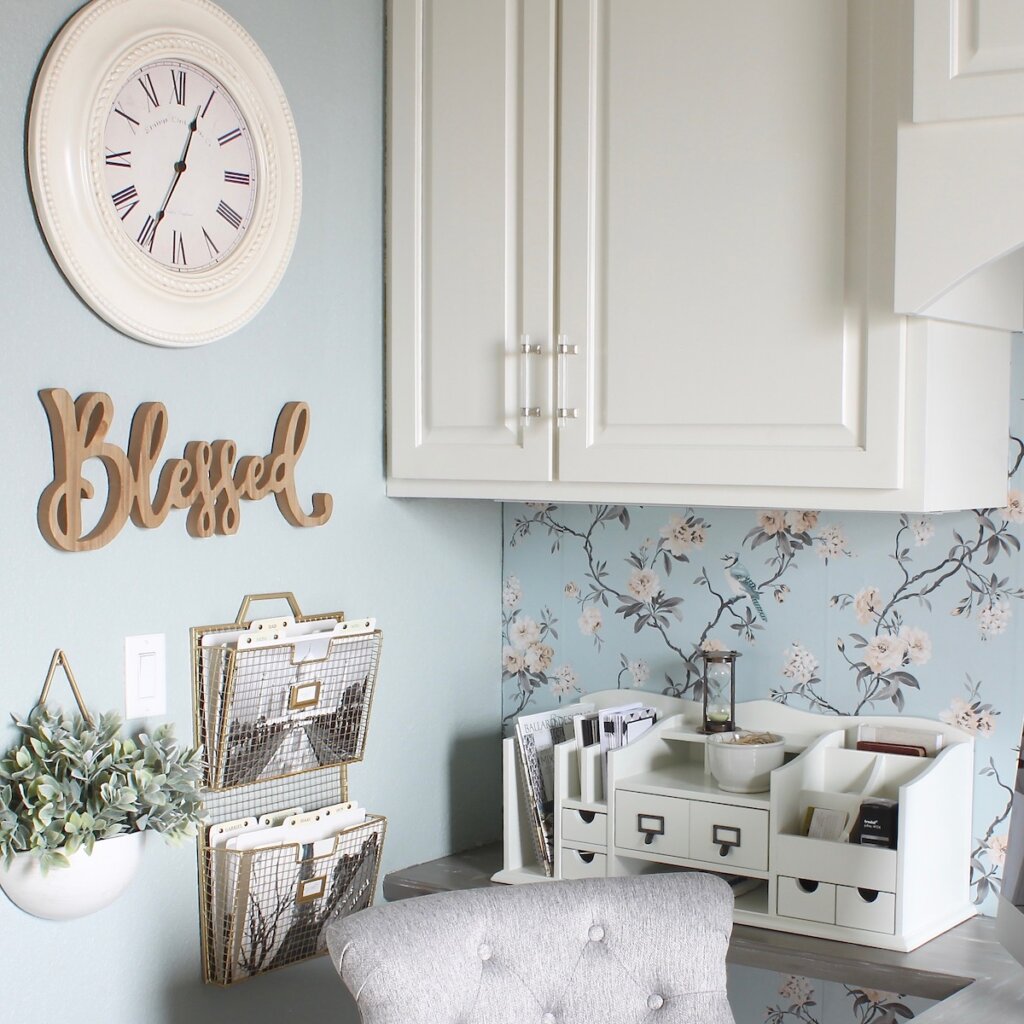 5. The lovely Floral Chinoiserie Wallpaper on the back wall.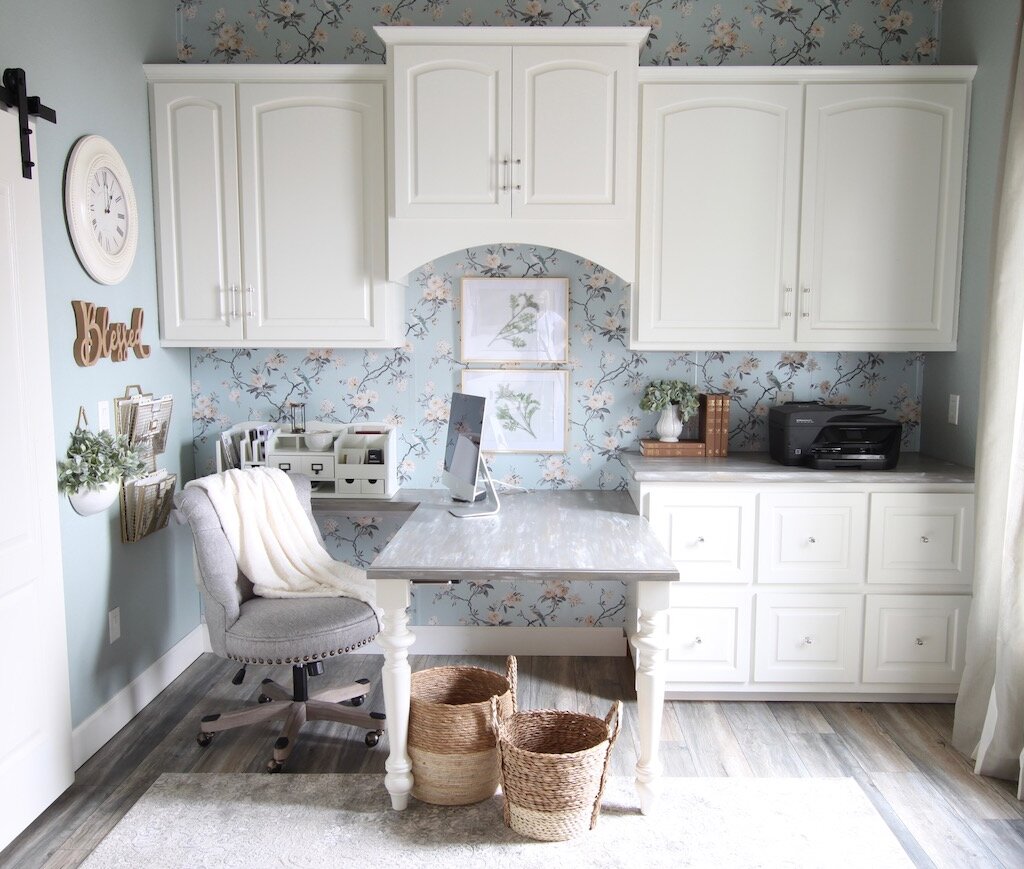 6. And quite simply, the Painted Cabinetry itself! The painted cabinets alone make the biggest transformation in this room.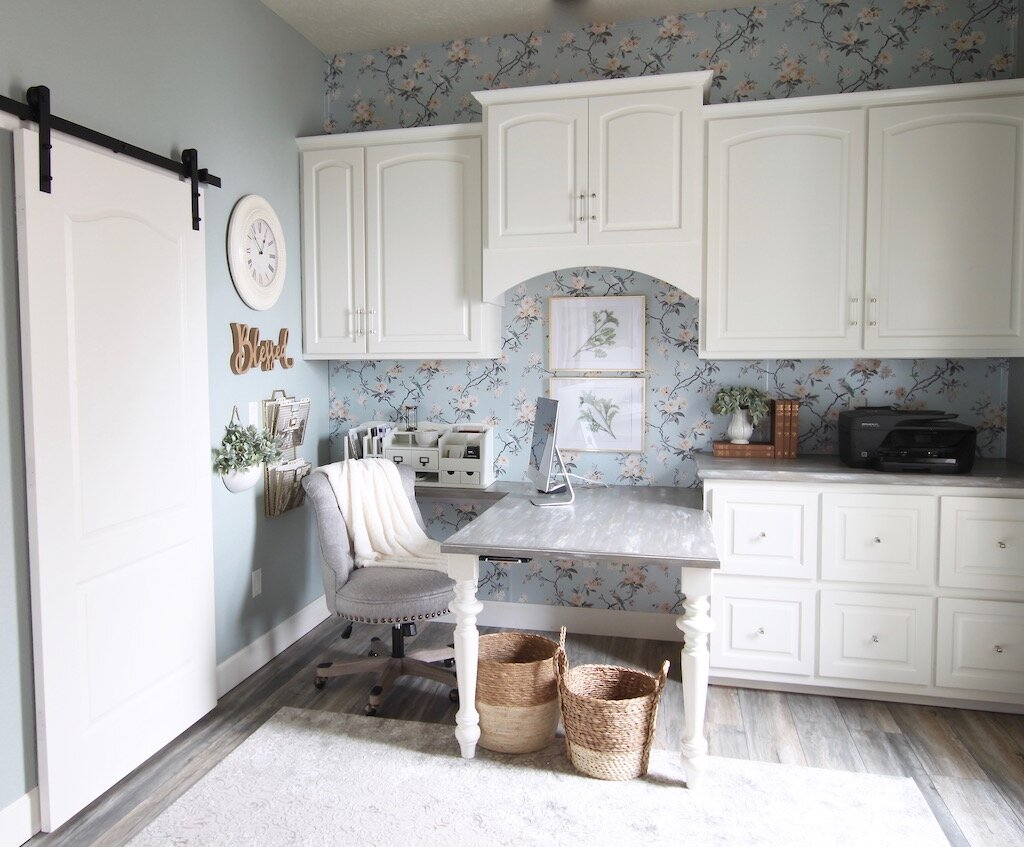 As a reminder, here was the color of our office cabinets Before. (You can see our Design Board for the Office in this post.)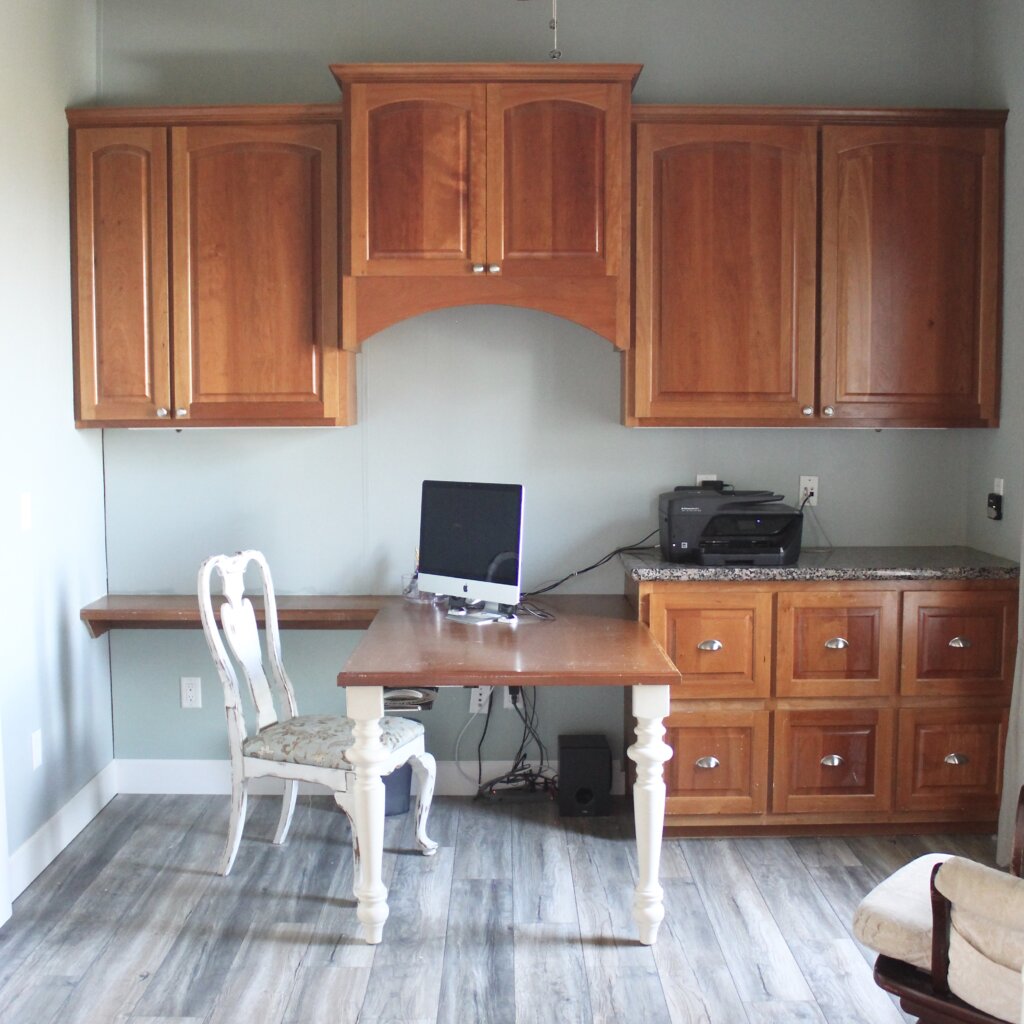 Painted Sherwin Williams Creamy, they are fresh, bright, and ready to host our family's work sessions during Alaska's long winters.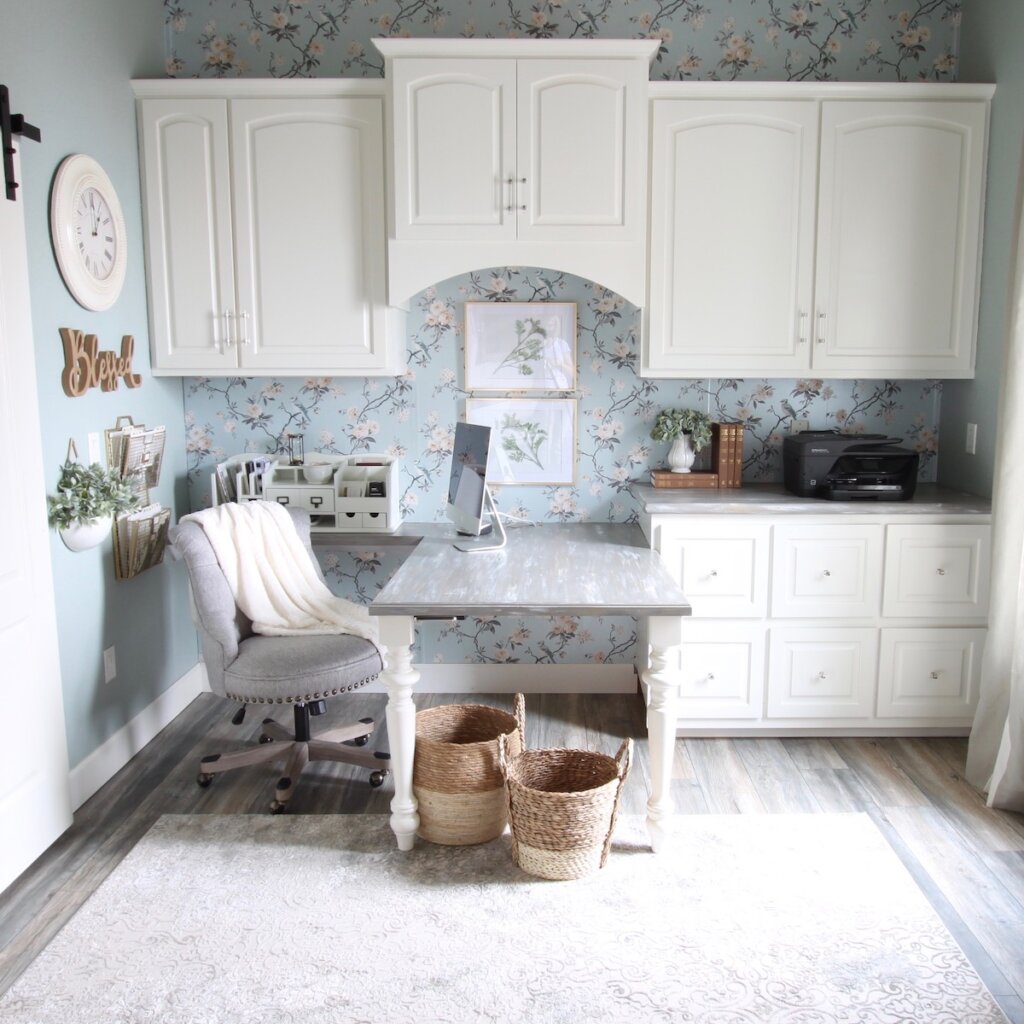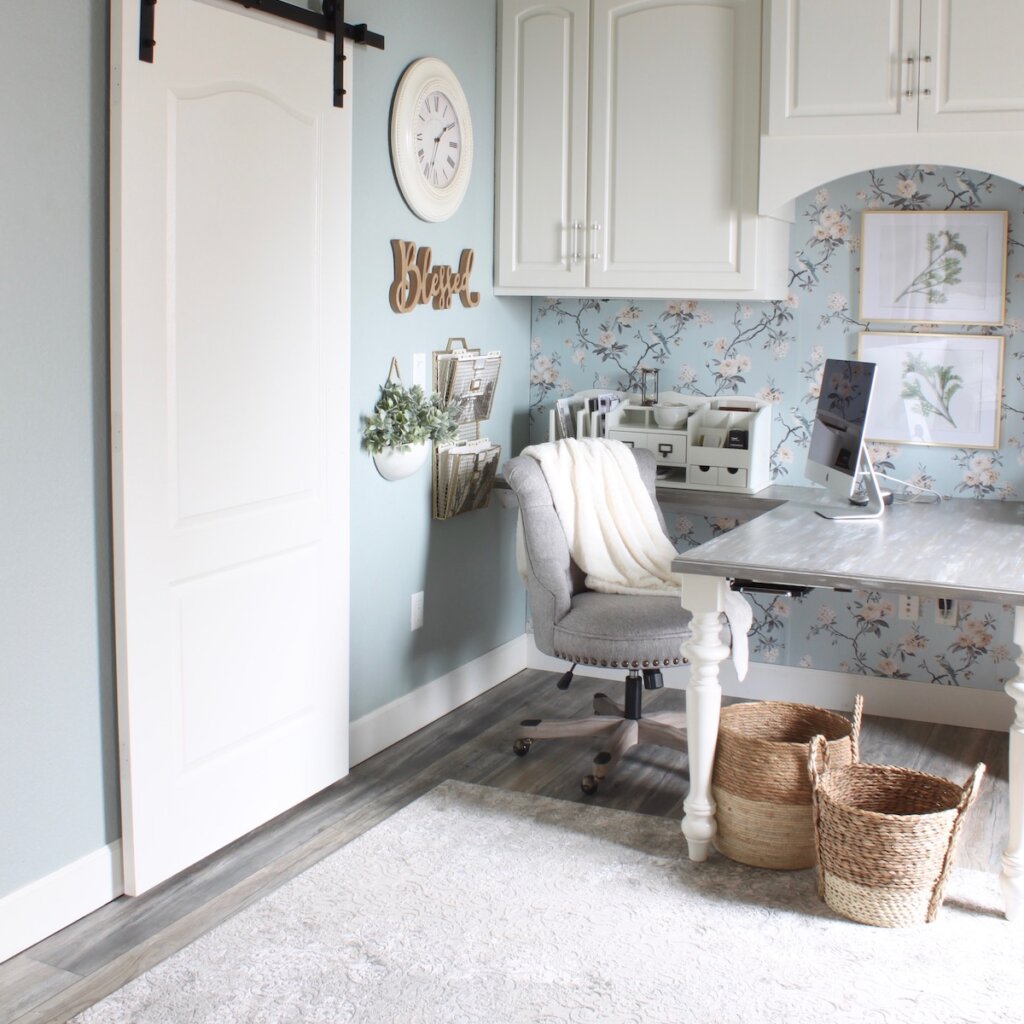 This updated space almost makes entering receipts and paying Fireman's shoulder surgery bills fun.
I will be sharing more details about our office transformation in later posts, but was eager to reveal this finished room.
Thanks so much for stopping by today. It is ALWAYS a joy to share our home and lives with you~
Jaimee