**This post contains an affiliate link; recommendations are wholeheartedly my own.
One of the benefits of tackling a huge painting project is the tremendous reward.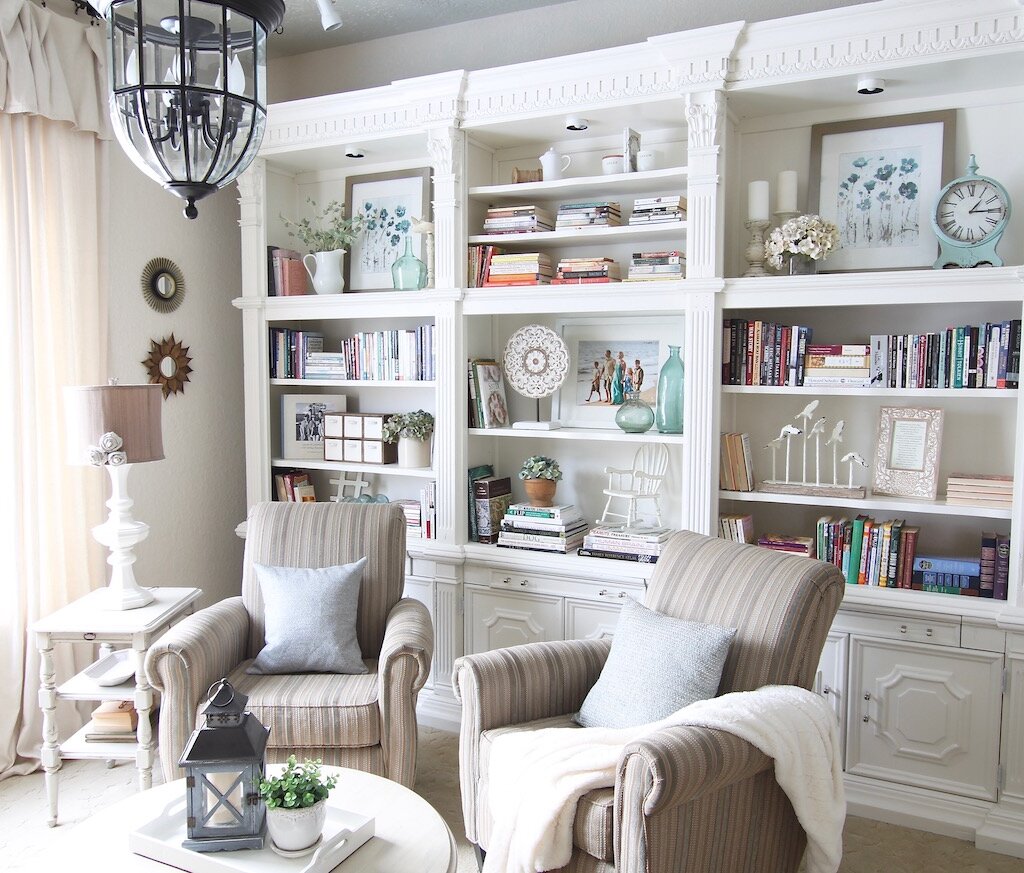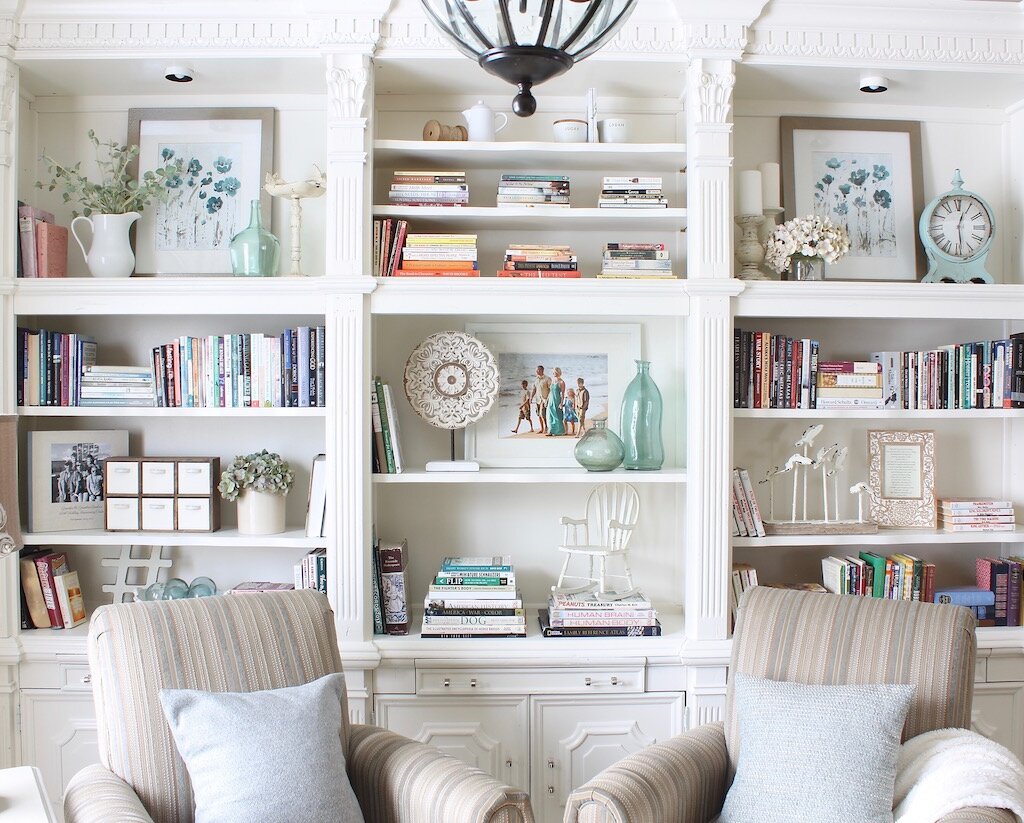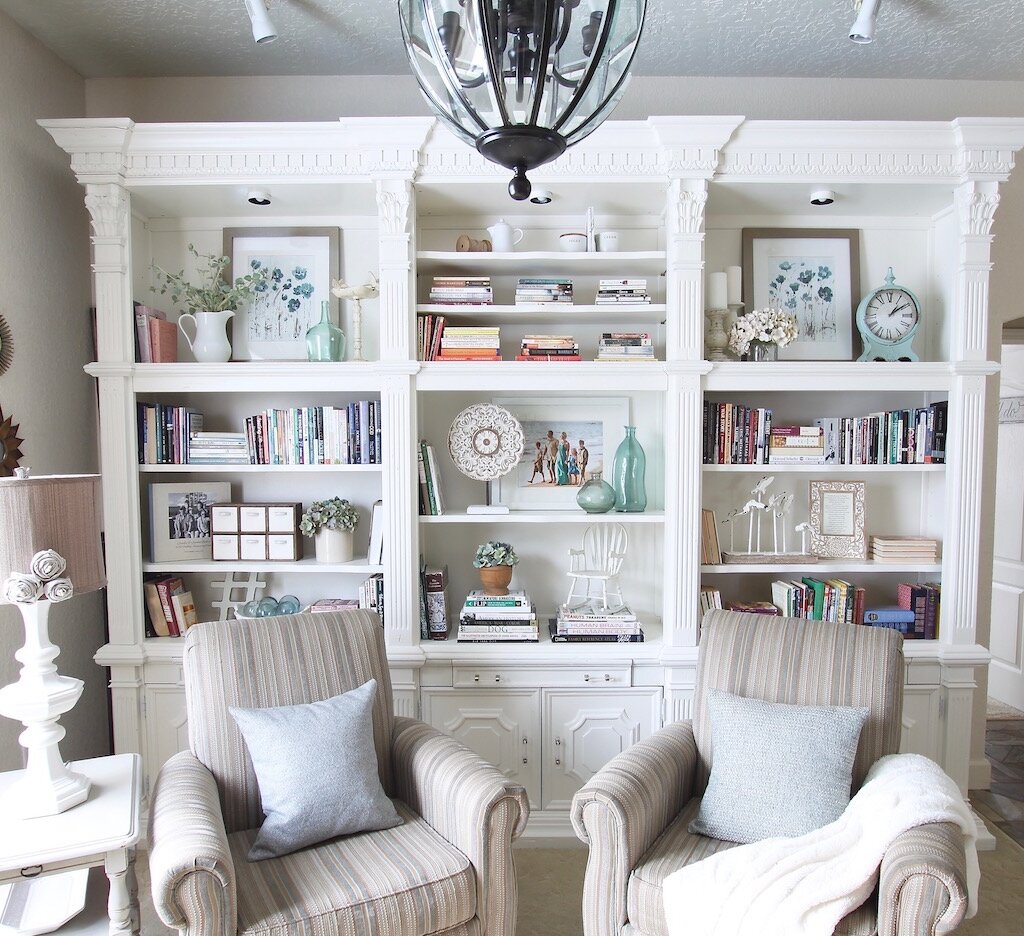 A few weeks ago I dove in to paint this three-piece bookshelf inherited from my sister. A massive unit with lots of gorgeous detail, it took several weeks to muster up determination to paint this library wall from top to bottom.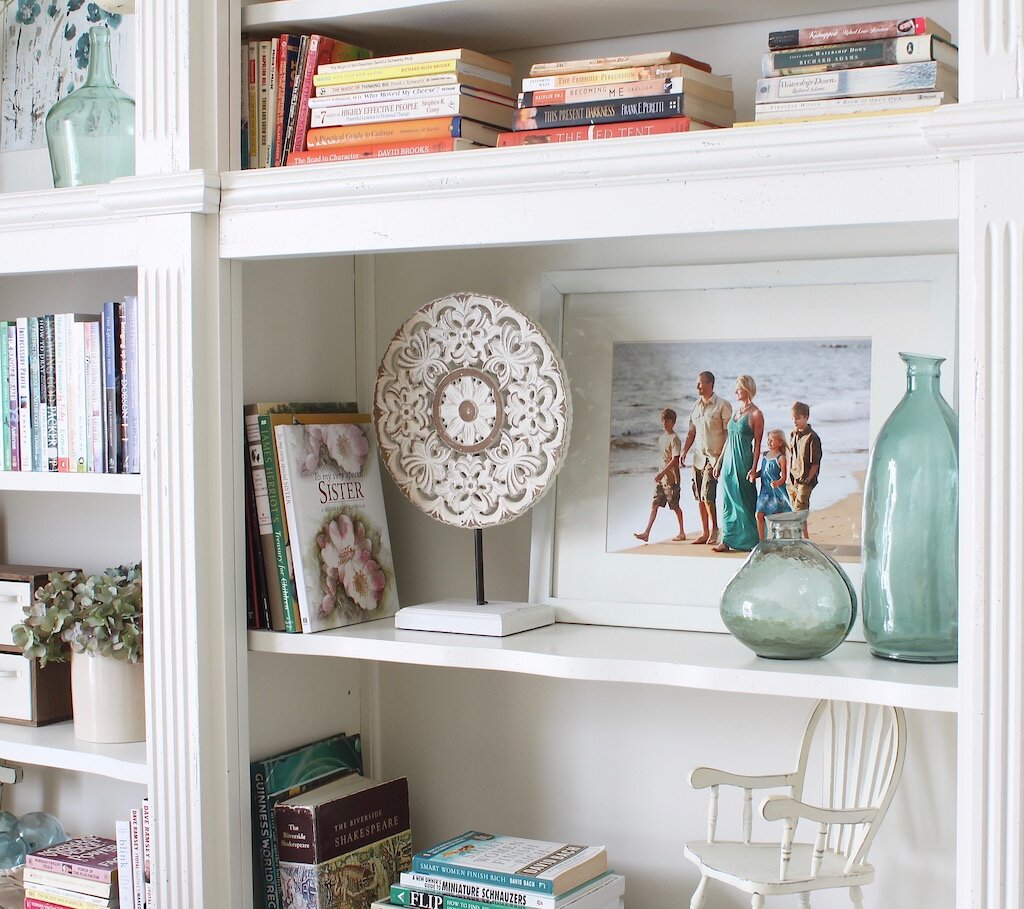 The results are more stunning than I envisioned.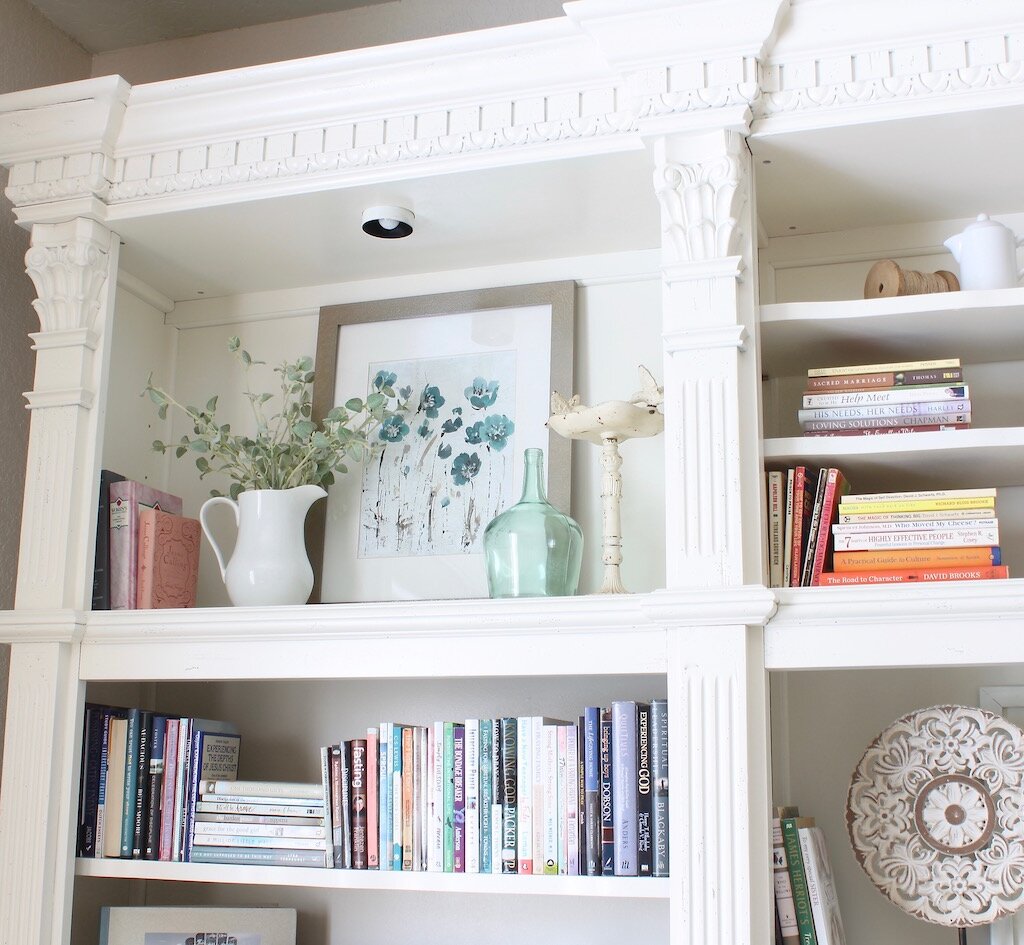 I love how the creamy paint highlights the dentil trim work along the top of the unit, as well as the ornate fluted columns between each set of shelves.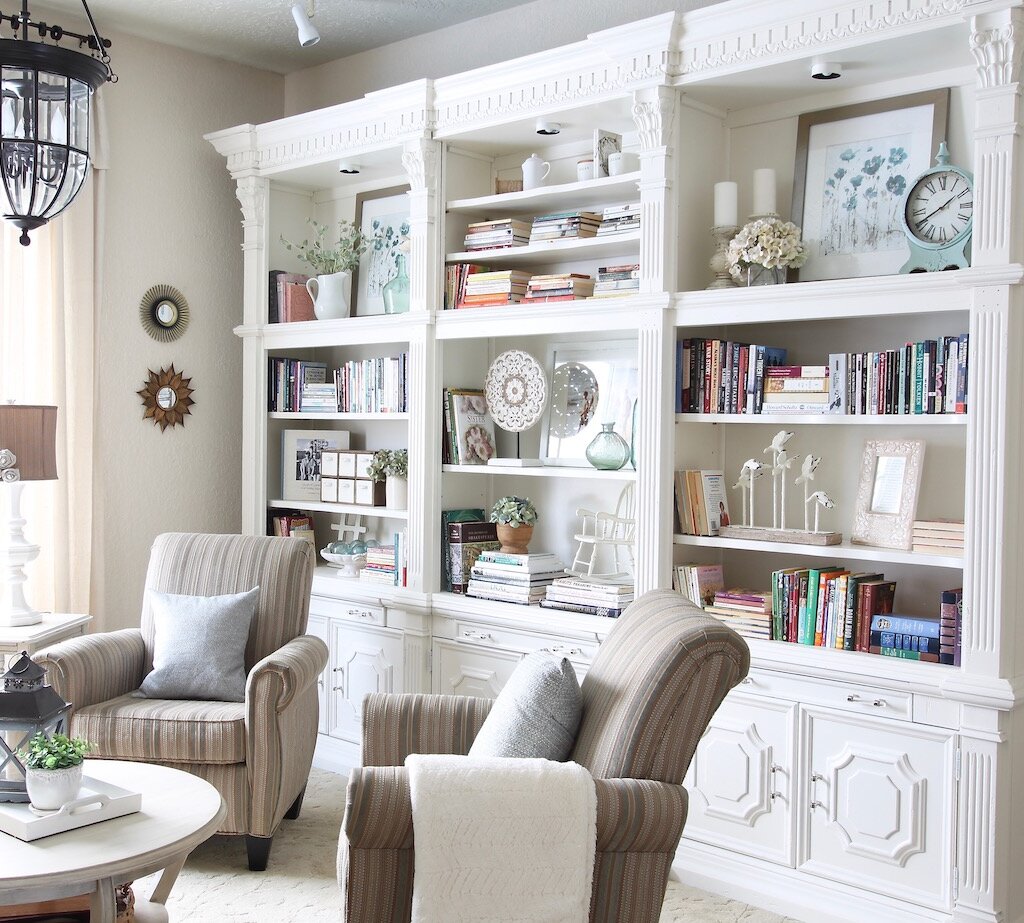 I enjoyed styling them, too, including several pretty objects to draw the eyes and offer them a pretty rest between rows and stacks of books.
Muted, chippy pieces like this bird sculpture add visual interest and whimsy.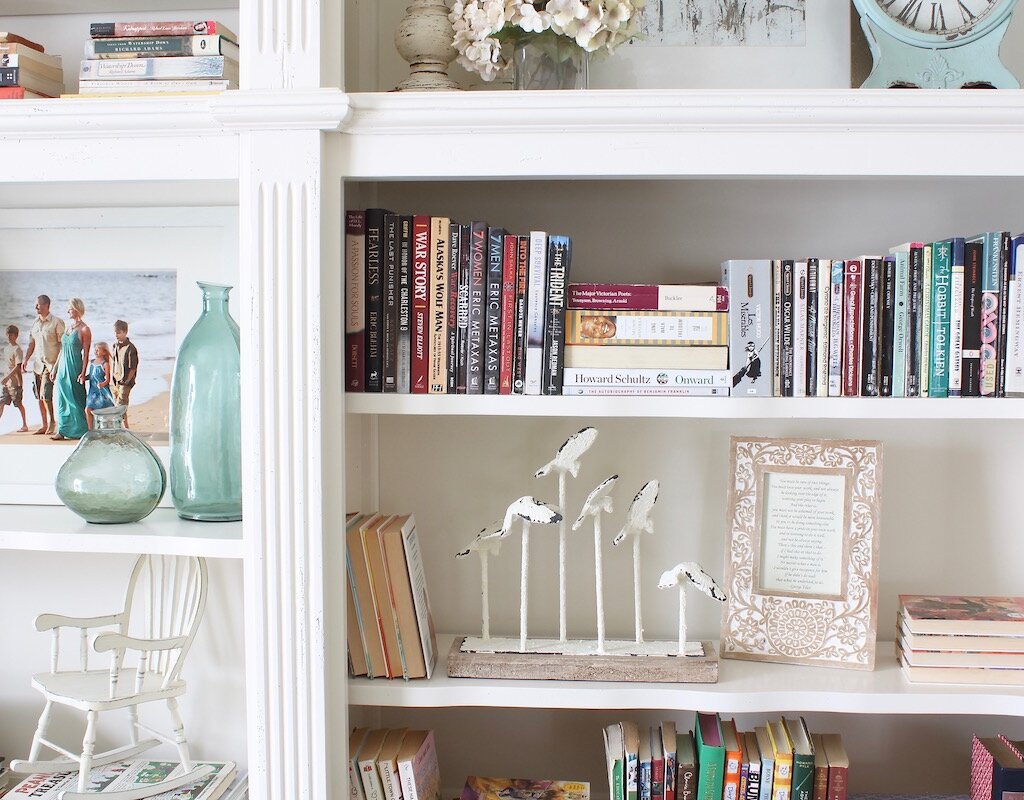 I ordered the two 11×14 floral art prints from Amazon and framed them in matted frames I already owned. This was an inexpensive way to add beautiful art to my library wall.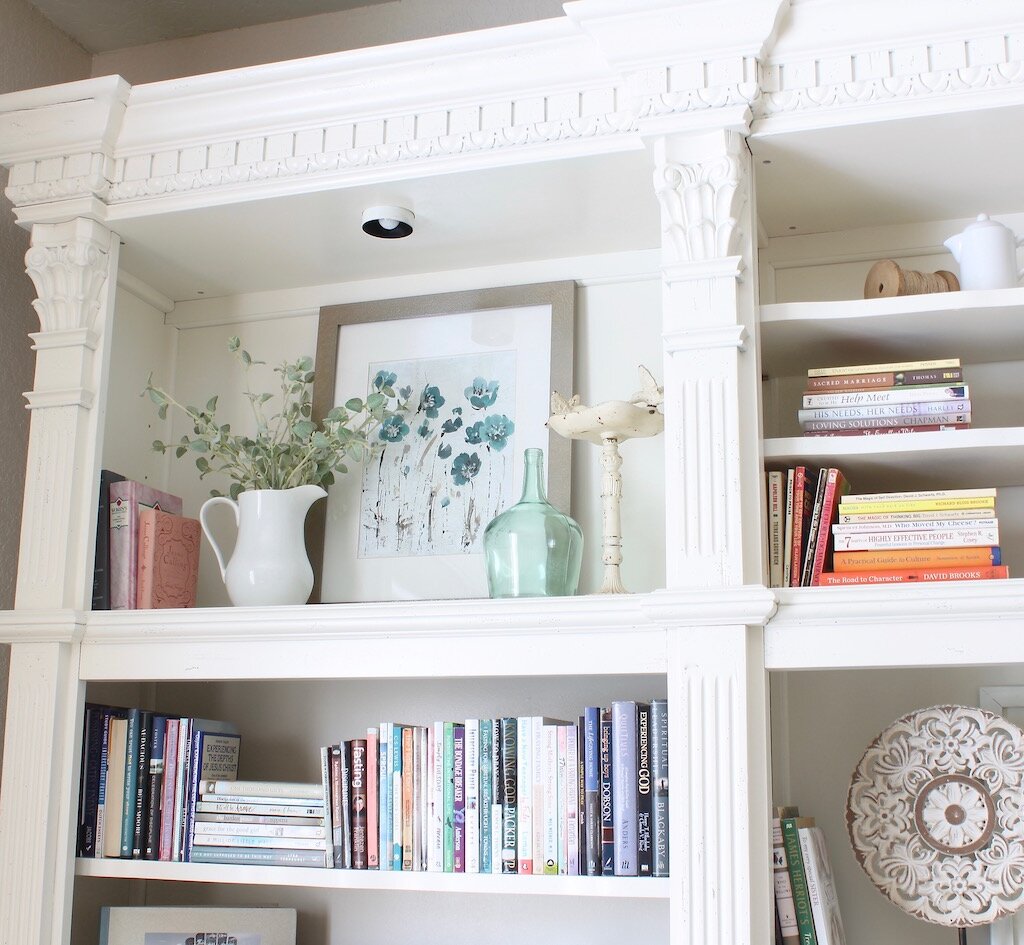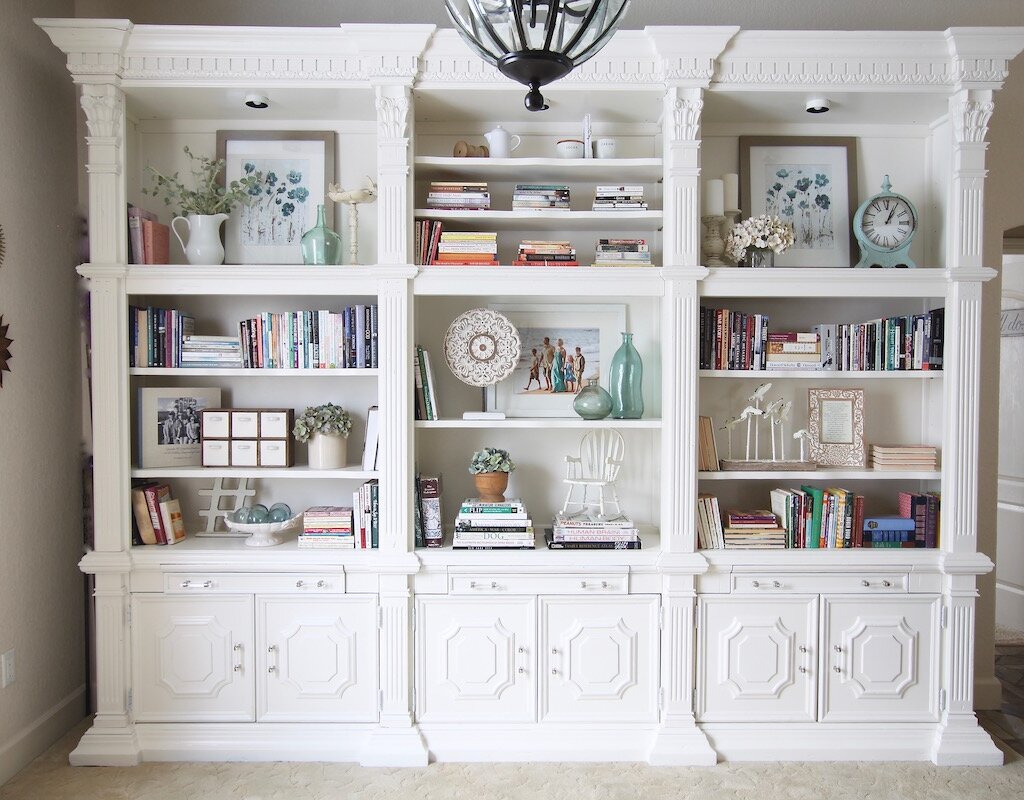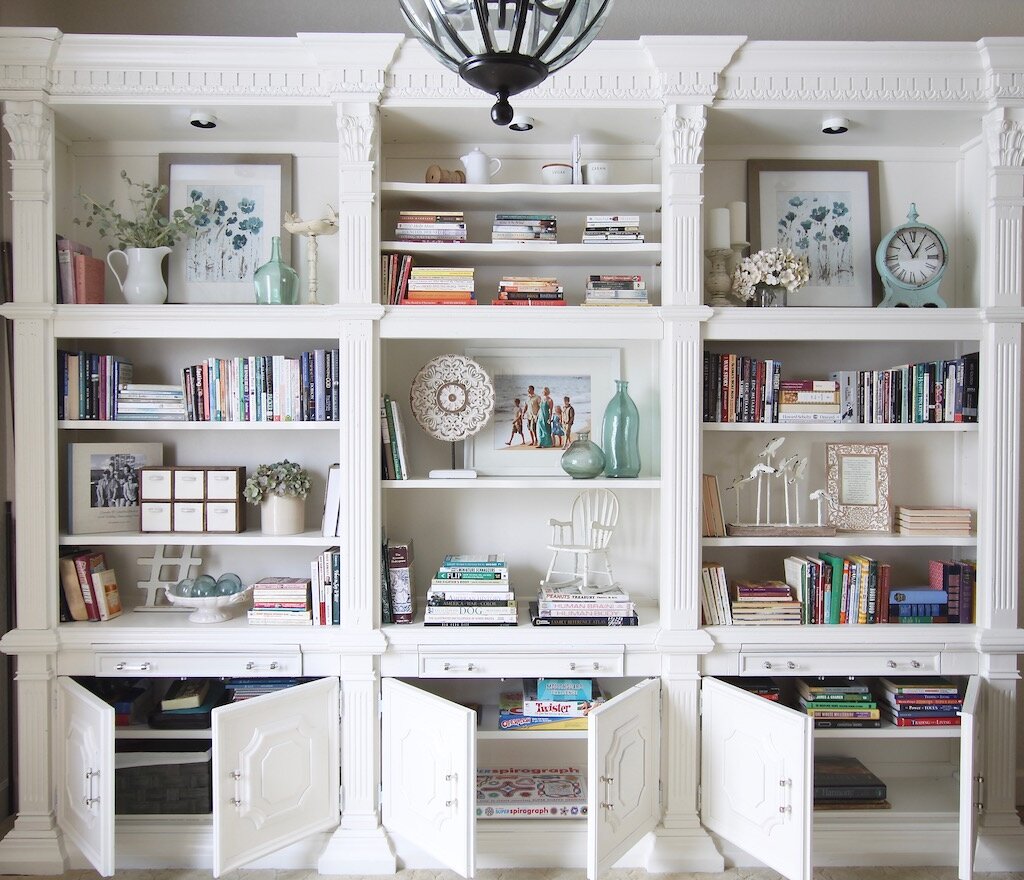 To truly appreciate this makeover, here is what our library wall looked like before.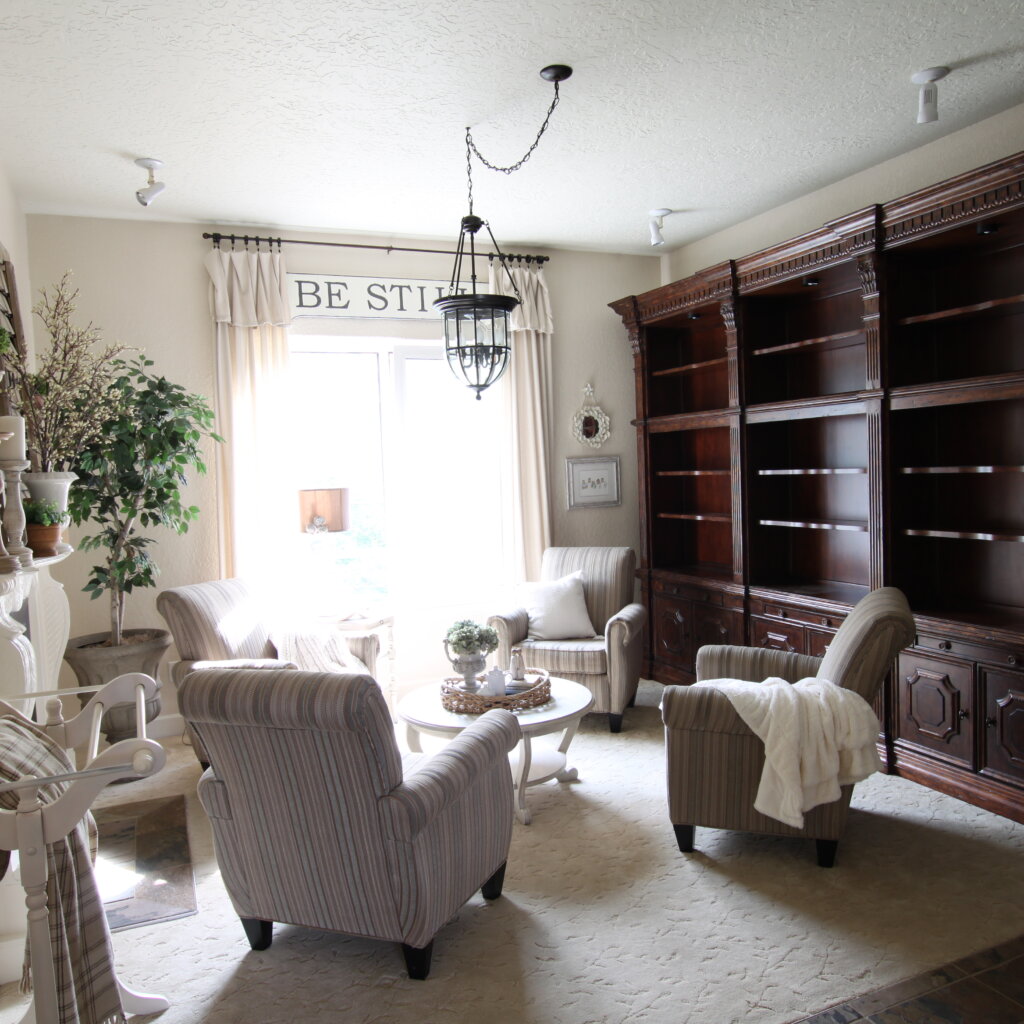 And now beautifully transformed with creamy white paint and fresh acrylic hardware.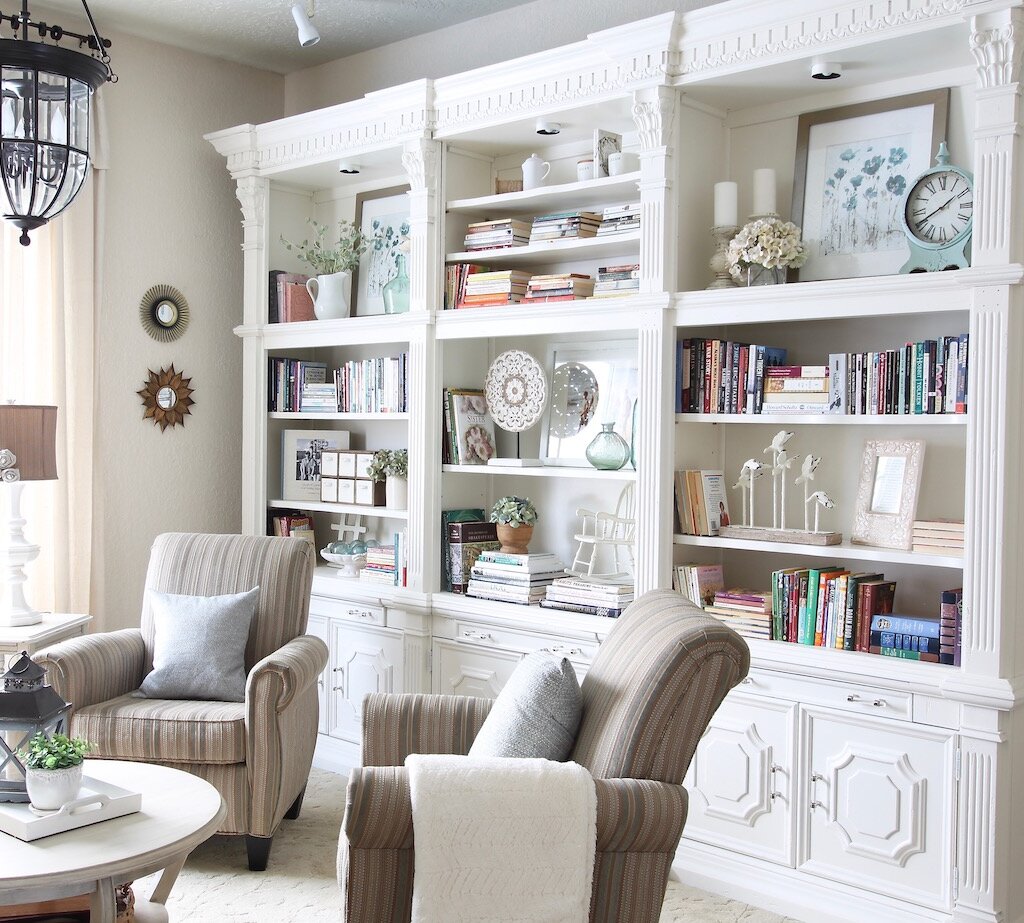 In my next post I will share more details about the method I used to paint this piece. Today I am simply enjoying the fruit of my labor as I sip my coffee and soak in this gorgeous new space.
Jaimee