I still remember the first time I logged in to Pinterest, back in the days when you had to wait for someone to "invite" you to this new social network and create a profile from there. (Now you can sign up for Pinterest with merely an email address or a Facebook account, no longer waiting for an invitation).
But, alas, let's return to my first adventure on Pinterest.
After clicking the invite link from my sister, which then took me to the Pinterest website, my browser began loading slowly at first, then loading more and more rapidly as photo after photo began flooding my screen. Suddenly, like shifting multi-colored crystals in a kaleidoscope toy, hundreds of photos displaying everything from chickens to living rooms, teen fashion to after school snacks, barn designs to flower arrangements, men's shoes to DIY hairstyles assaulted my visual brain. So. Many. Images. I didn't even know where to rest my eyes and take it all in.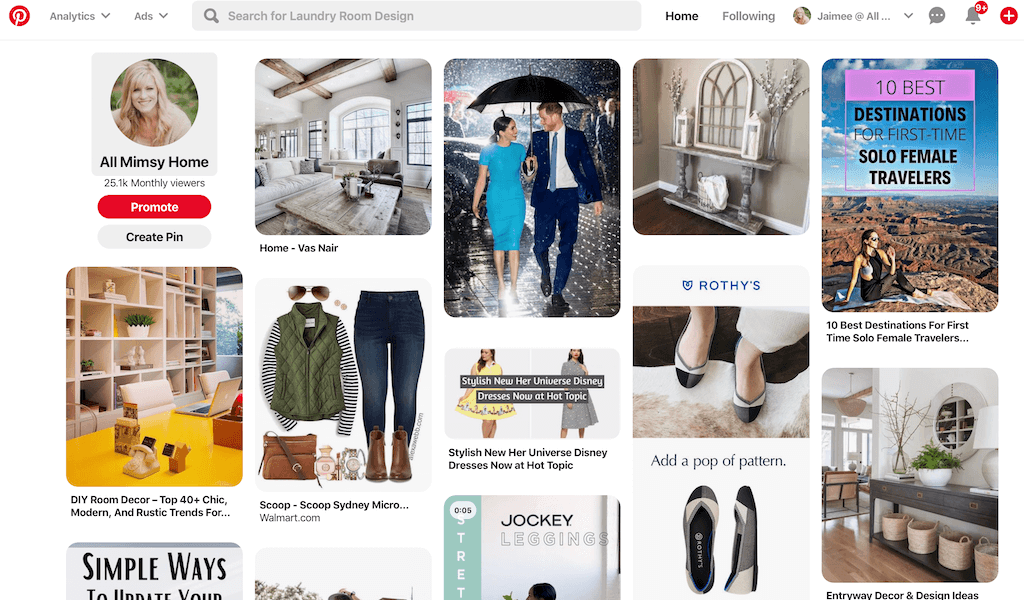 But as we know now, Pinterest did not go away due to my personal overwhelm but instead soared in popularity. Almost overnight, the life-changing social network and virtual "pinboard" became an indispensable tool for ideas, inspiration, and instruction.
After keeping a safe, intimidated distance for quite some time, I eventually ventured back to Pinterest to give it another shot. But this time, I did not open my browser unprepared. Educated and wiser, I figured the best way to use Pinterest and avoid overwhelm was to narrow the photo feed to images I could actually use.
And that is the TIP I have for you today:
Use Pinterest as a tool to help ANSWER an already conceived, specific question.
With a singular, specific focus when approaching Pinterest, as opposed to mindlessly scrolling through a myriad of images that may or may not apply to realities in your current life, this inspirational network is unparalleled in helping solve specific problems or brainstorming ideas for a specific event.
Look at a few examples:
Specific Question: What are some fun decorating ideas for my son's high school graduation party? (try Pinterest search: high school graduation party boy)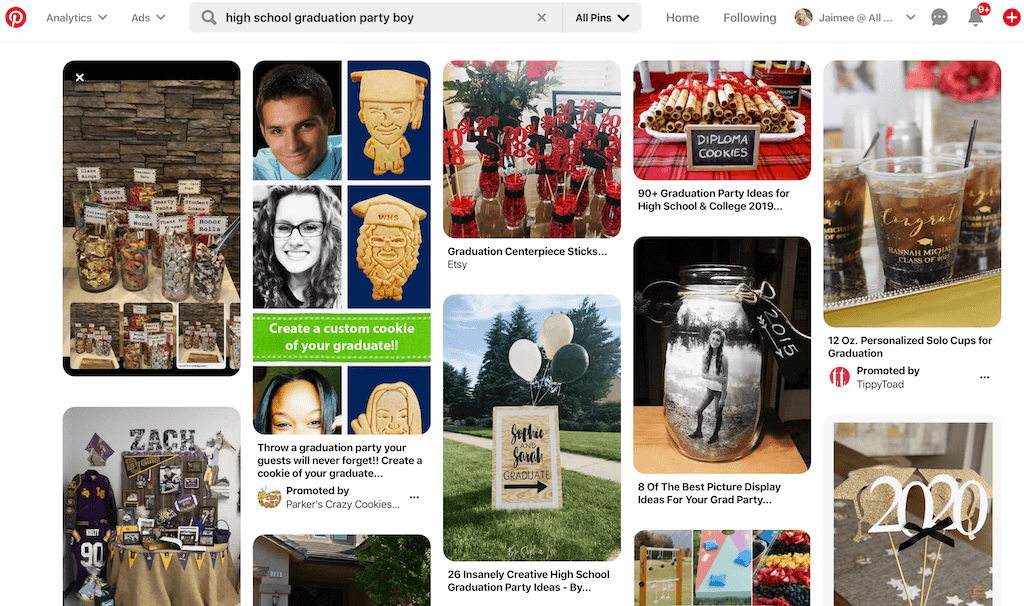 Specific Question: Are there any fun DIY wood projects I can offer as workshops? ( Try Pinterest search: small DIY wood projects)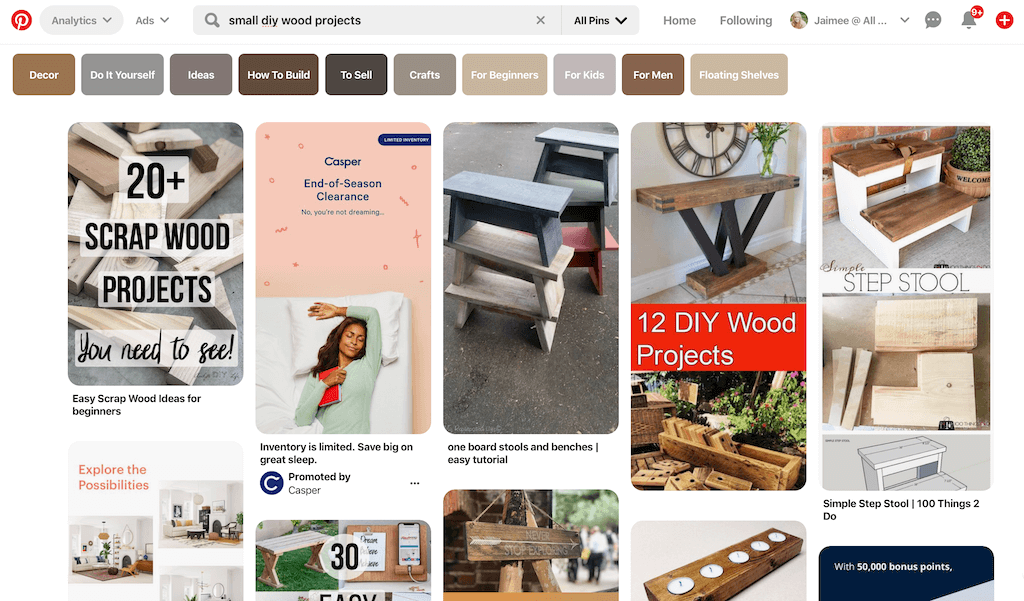 My clients also use Pinterest to narrow down preferred styles in a specific room, as in this Pinterest Board a client shared with me labeled Office Inspiration:
Client's Shared Board
Design Board
If you find yourself overwhelmed and intimidated by Pinterest, I hope this simple tip (and my examples) help alleviate your concerns enough to give it another try. You just may discover a new favorite playground.
Happy Decorating ~
Jaimee