IMAGINE if you could hire someone to visit your home,
scour your Pinterest boards,
and design a perfectly decorated room reflecting
Your Heart, Your Style, and Your Story?



It's Here.
And here's how it works.


"I am so in love with my space. I just smile every day walking through."  ~Cheri


1. First, you decide what your home needs:
Virtual Room Refresh ~  ($399)
Signature Room Design (includes home consult) ~ ($499)
New Home Build (help choosing paint colors, lighting, hardware, flooring, etc. for a new home) ~ (starting at $1499)
None of the above: Please come help me Style/Arrange the furniture and accessories I already own ~ ($75/hour)
2. Next, click the button below to Select your Package
and begin your new Room Design

(or wait until you've finished reading all the details first).
3. After you Select Your Package,
you receive an online questionnaire and a
gorgeous Welcome Packet

explaining the details of our project together.*


"Jaimee's ideas are beautiful and easily attainable. I love the layout of my living room now." -Rachel


4. Now for the fun part.
We collaborate and laugh together. We
share the challenges of decorating
around children and husbands and jobs and life.
THEN, you do your homework, and I do mine.


5. Next, you receive your first Design Board
(depending on package chosen)
featuring all the wonderful elements to make your home and heart happy.
(Unless I somehow missed the mark, which is rare.) 
We tweak and revise.



6. Finally, you receive a final Design Board
and a complete shopping list with online links or local vendors to purchase everything you need to create a room you absolutely love.
(Tip? Use the shopping list as a guide and hit all your favorite thrift stores, a personal tendency of mine, too.)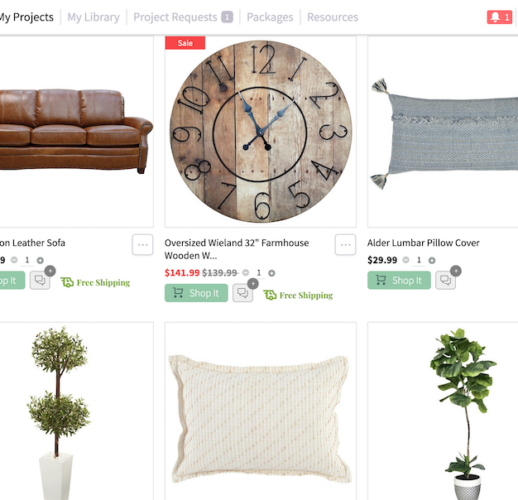 "My husband loved the drapes and everything we did! He smiled and hugged me and said, "it feels like home." -Katie
*If you are interested in Styling/Arranging services only, we'll chat and set a morning or afternoon that works best for you and your family.
My Guarantee
I am 100% committed to your delight and happiness.
I promise to listen well and place your needs and visions first.
I will produce work that is practical, creative, and meaningful.
I will honor deadlines, respond in a timely manner, and strive to ensure you are 100% delighted with the product we design together.
I will produce solutions that are on trend, catered to your needs and vision, and reflective of a home that is styled and designed with care. 
I will save you Time, Money, and offer clear Direction for the look you desire in your home.
Recent AMH Design



"I really appreciated that Jaimee saw ME and didn't try in any way to change my style but gave me creative and "do-able" ideas of how to create the look and feel in my home that I hadn't quite nailed!" ~AMH Client
Will your Home be Next?






Don't waste another moment thinking that "some day" you will finish decorating your home. Life is too short!
In less than TWO WEEKS, I can take your home from ho-hum to absolutely wonderful ~
so YOU can begin truly living.
Let's do this!
Not sure? Do you have decorating or design needs I have not addressed? Reach out and let me know! I'd love to hear your thoughts or concerns, and to help you brainstorm solutions.