"When things go wrong as they sometimes will,
When the road you're trudging seems all uphill…"
One of the things we learn early in life is things don't always turn out the way we plan.
As a young girl, I received a beautiful, two-foot-high blonde "walking" doll for my birthday. The box boasted, "She really walks!" Full of anticipation and curiosity, I unwrapped my new doll and promptly positioned her plastic body upright beside me to "walk" together across the kitchen. I could hardly wait!
But nothing happened. Nothing at all. There was no magic, no wonder. The doll's normal-looking legs did move, but only when I held her hand high and wiggled her unnaturally back and forth so the friction from the floor forced awkward motion. I was terribly disappointed.
Even my 8-year-old mind recognized an injustice. Something that should have been one way had, indeed, turned out quite another.
Much like this unexpected painting result on the Master Bath Vanity I painted last week:


I can't even.
In over 15 years of painting furniture, I have never had this result before.
After my initial horror and brainstorm frenzy trying to 1) determine what on earth just happened, and 2) what one earth to do next, I finally pieced together what I believe caused this unexpected crackle result on my vanity.
As you know from my earlier post, I opted to use a product called SW Emerald Urethane Trim Enamel (in Downing Slate) based on the recommendation of my Sherwin Williams dealer. I applied two coats of paint with adequate drying time (over night) in between.
I absolutely loved the application and smooth finish.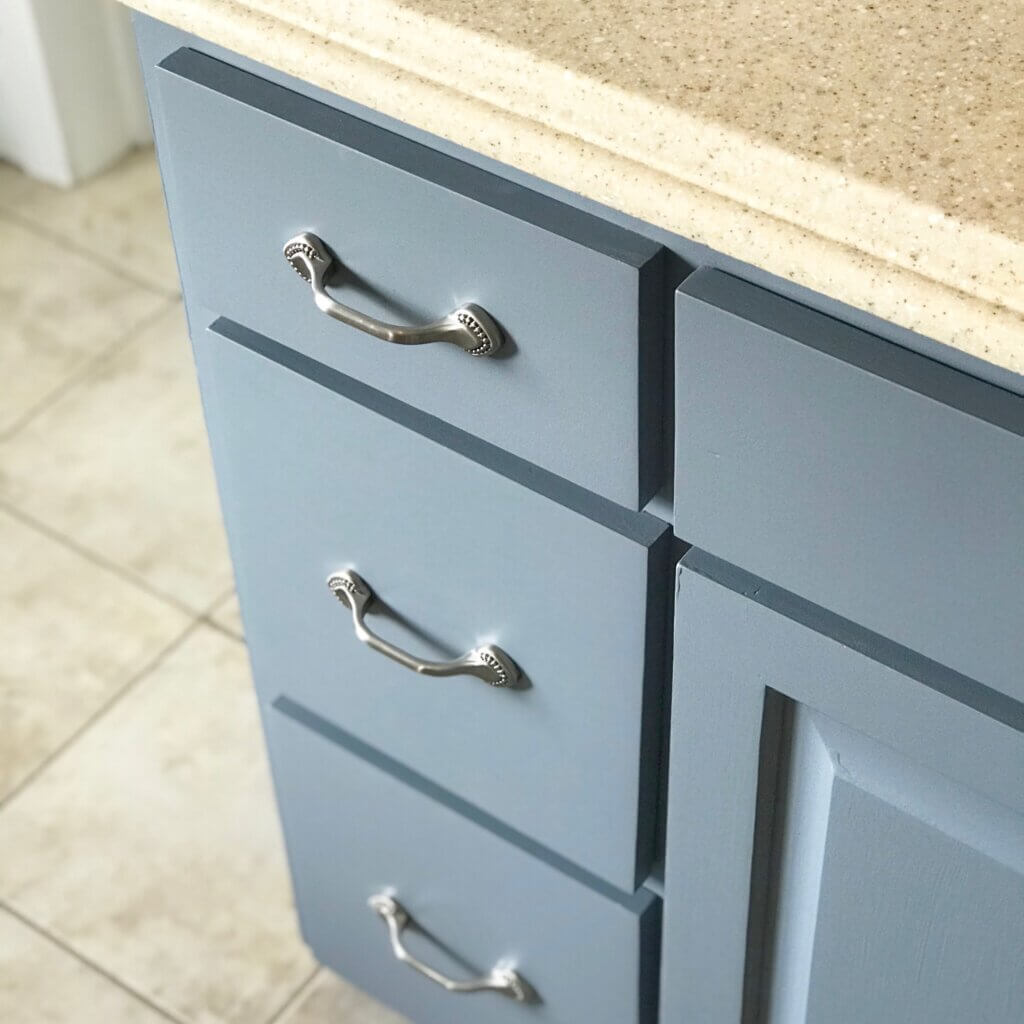 Due to anticipated high moisture in this space given its bathroom location, I added a final top coat of Minwax Polycrylic in a Satin finish. This water-based product has, for years, been my go-to sealer on all types of furniture and over numerous variations of paint types. It seemed a normal and logical choice to wrap up the paint finish on my vanity.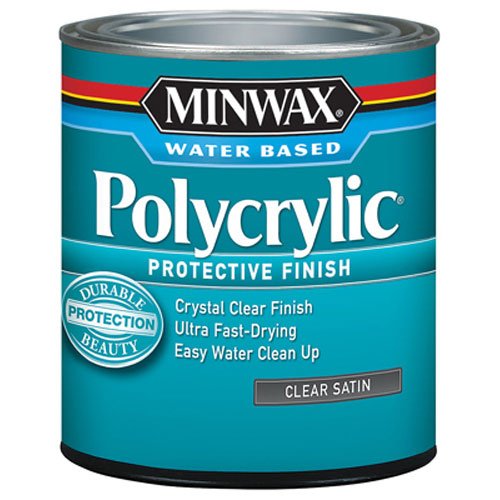 Apparently, I grossly underestimated the finish strength of Emerald Urethane. I also came to the sobering conclusion that old habits die hard.
Based on my painting experience, my best guess for the crackle finish result was the urethane-based mix from the Emerald paint reacting chemically and incompatibly with my water-based polycrylic.
Why? I can't really explain why. But after calling Jesse at Sherwin Williams, he explained that urethane is a strange water/oil hybrid with such tremendous repelling power it quite simply does not need a topcoat.
Matter of fact, according to Jesse, the Emerald urethane was actually doing its job by repelling the water-based polycrylic, as weird as that sounds.
Somewhat placated that I had a reasonable explanation for my unexpected outcome, and after taking a 24 hour break from the project for processing time (I've learned over the years the importance of 'walking away' to give myself time to think, problem-solve, and build back mental strength), I was now prepared to set about fixing it.
Donning my respirator mask, I proceeded to sand down every little crackle I could find on the piece until I was back to approximately the first coat of urethane. I won't over-simplify. This was an intense sanding process because, if you look closely above, those crackles are deep. (In some places, I had to sand back to bare wood and begin again from there.)
Finally, I reapplied a final coat of Downing Slate and let it dry overnight before adding new hardware.
The final, crackle-free result was pretty special.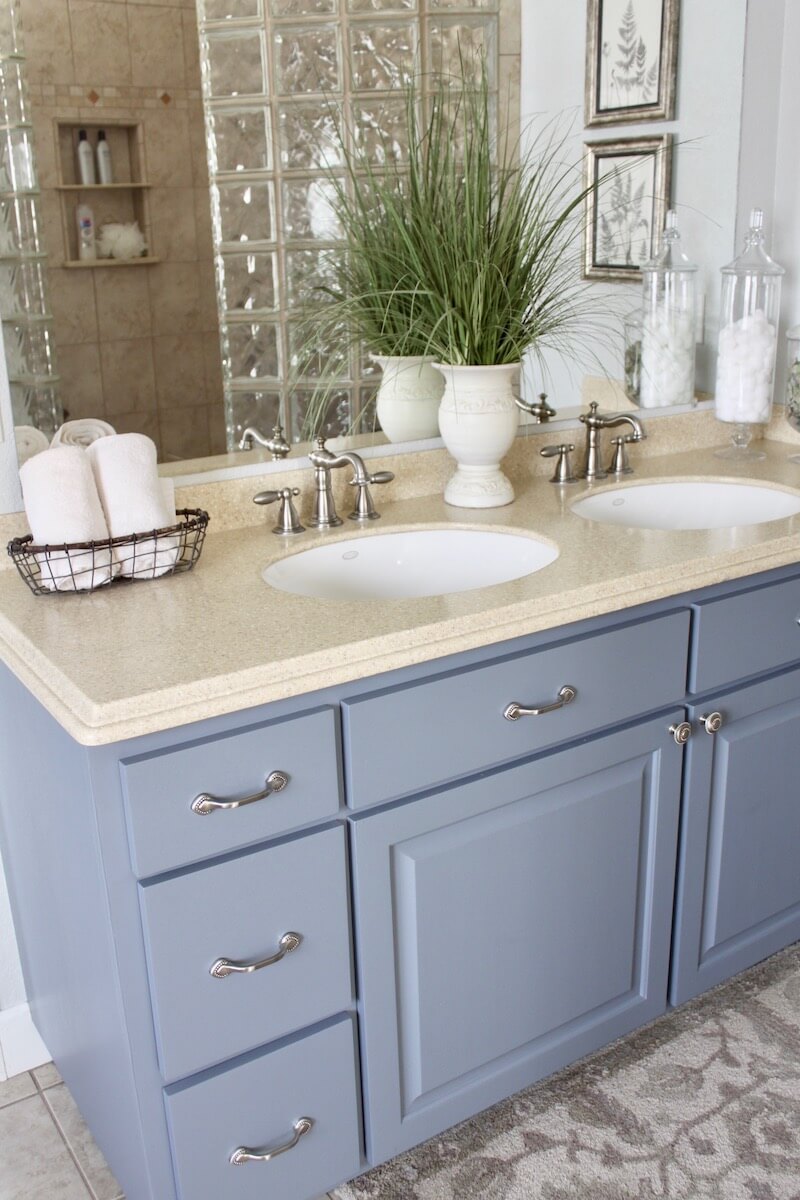 As I worked on correcting the painting mess I had inadvertently made, I kept remembering Jesse's final words to me on the phone:
"Jaimee, in the last ten years, paint's chemistry has so advanced that you may need to change your mindset about that 'necessary' topcoat. High quality paints dry so hard now they simply don't need it anymore."
Thanks, Jesse.
Not only did I learn a powerful lesson about mindset, I was also reminded of something far more powerful:
"Success is failure turned inside out –
The silver tint in the clouds of doubt,
And you never can tell how close you are,
It might be near when it seems afar;
So stick to the fight when you're hardest hit –
It's when things seem worst that you must not quit."
-John Greenleaf Whittier
(1807-1892)
We can't always control adversity, but we can always exercise our last great human freedom: The ability to choose our attitude in any given set of circumstances.
Happy (crackle-free!) painting~
Jaimee