Decorating a wall for Christmas which holds a fireplace, tv, two mantels, and several built-in shelves can be daunting. There is a lot going on here!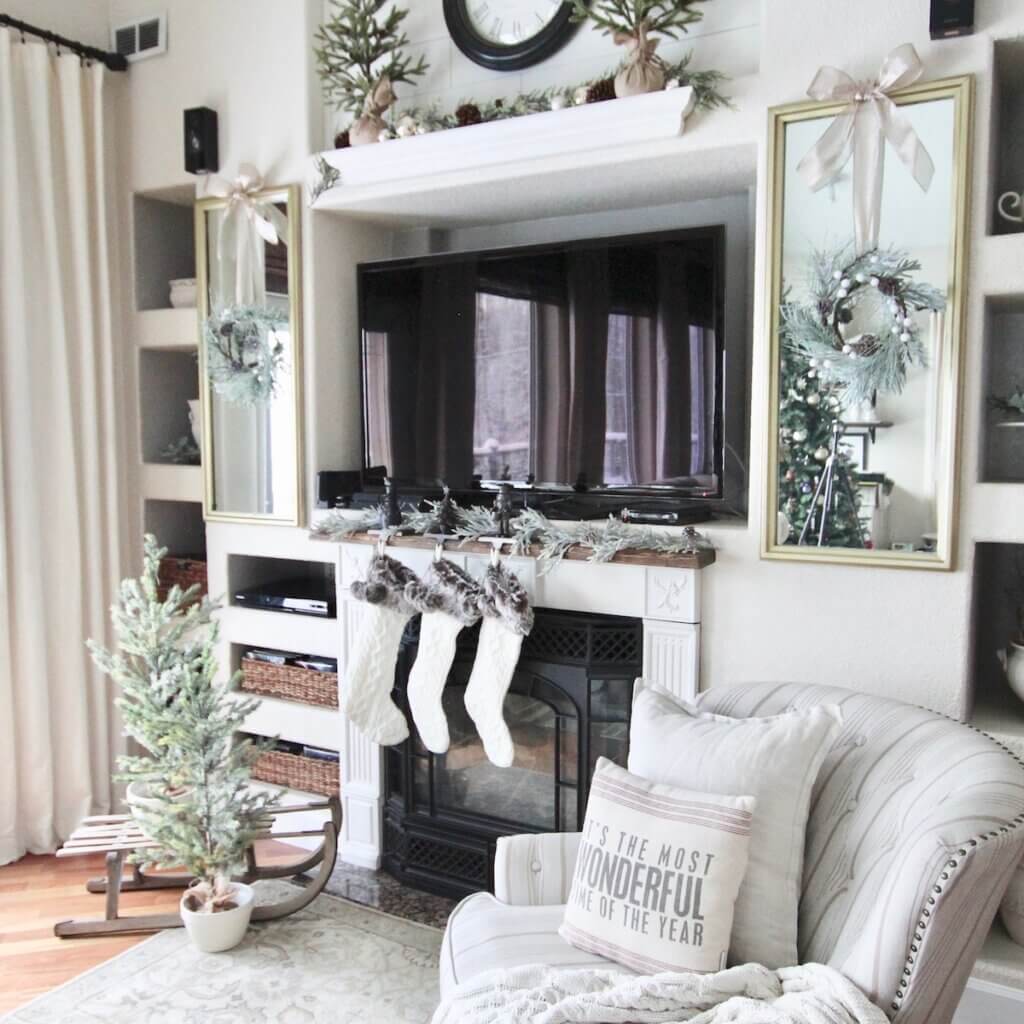 Another day I will discuss the simplistic magic of decorating with white dishes (my fave!), but today let's stay on track and walk through decorating this fireplace/tv wall for Christmas.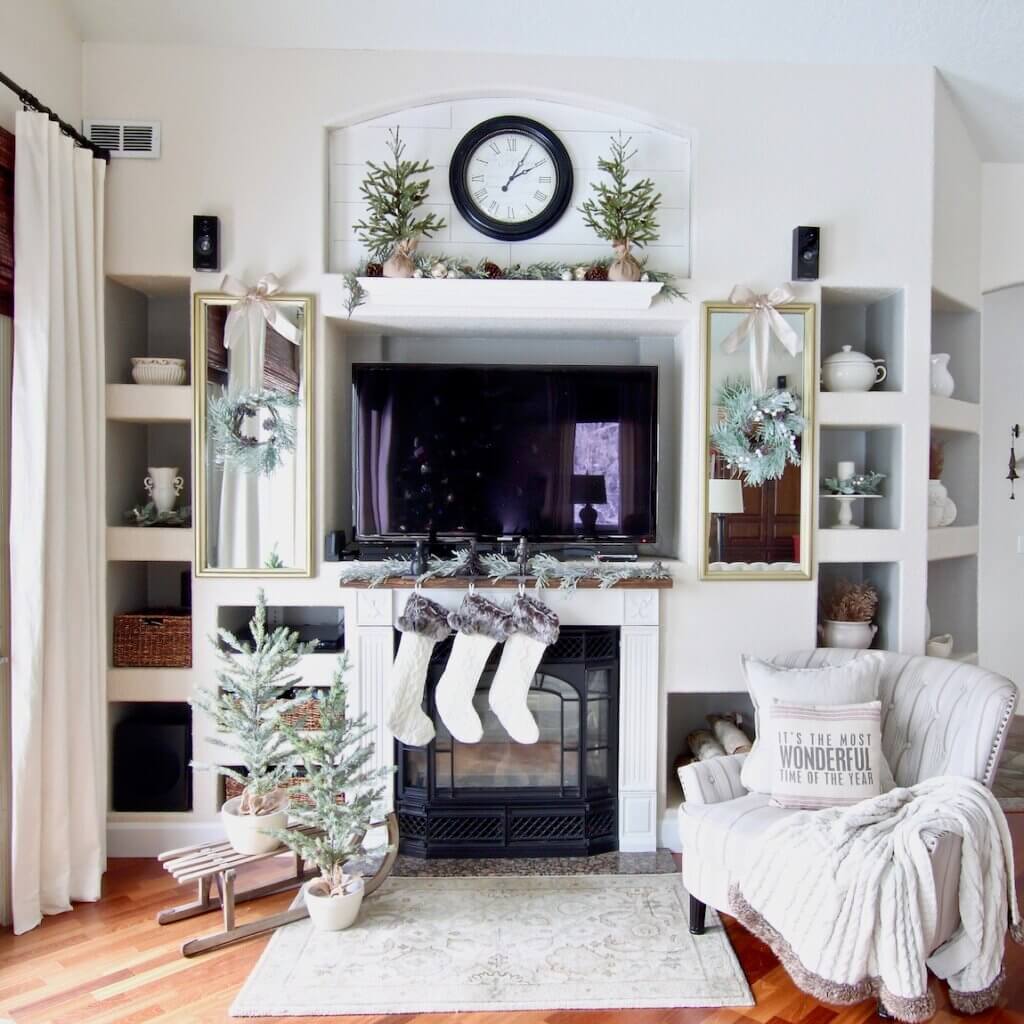 Our fireplace surround was originally all black and sported an insignificant metal mantel on top. We painted the surround white to minimize its visual weight, then cut, distressed, and stained a simple 2×6 board to serve as a new mantel.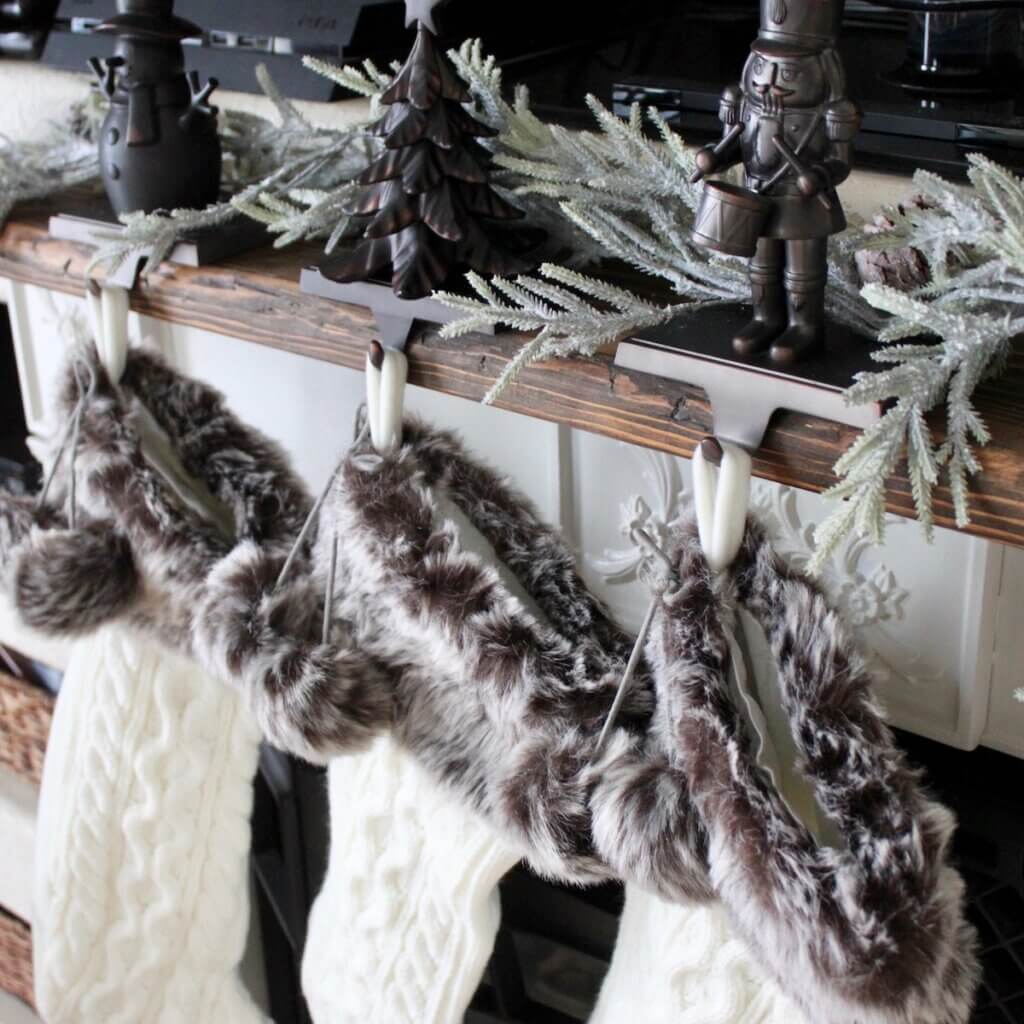 A couple years ago I purchased a dresser on Craigslist which came with two wood-frame mirrors. Last week I spray painted them gold and Fireman hung them on either side of our tv Thanksgiving morning.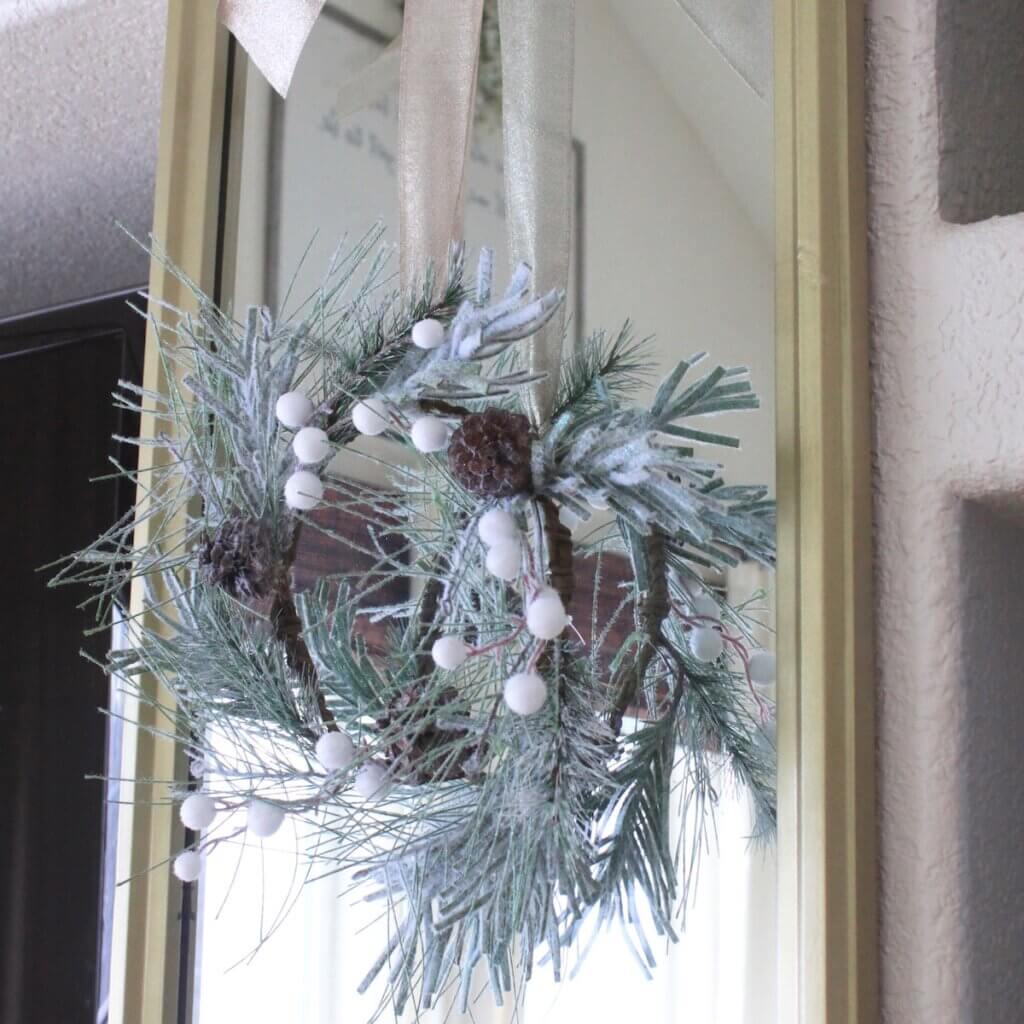 The upper cubby, which we shiplapped, holds a clock framed in black. Although I'd like to find one that's larger, adding the tall faux trees on either side of the clock widened the vignette and mimicked the tv and mirror arrangement below.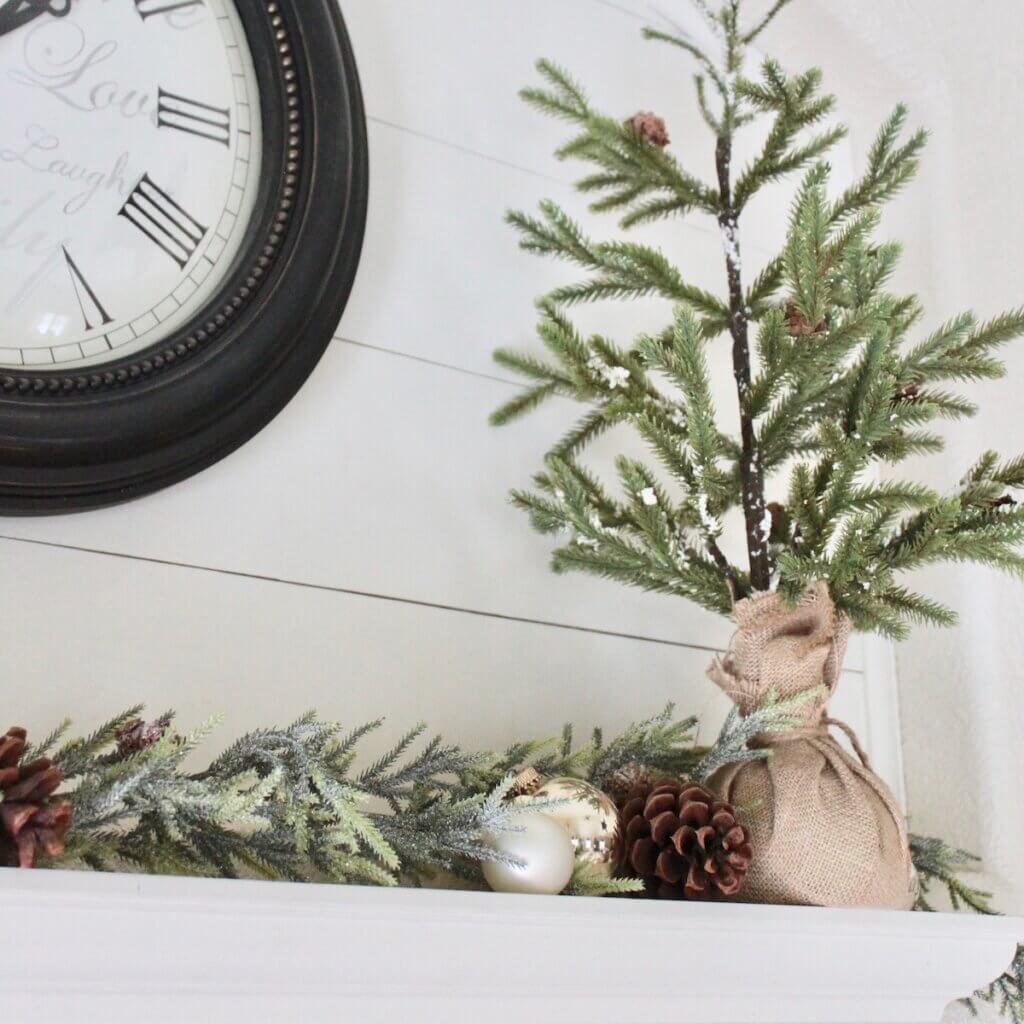 Adding greenery during Christmas is, of course, a no brainer ~ it helps soften lines, add life to a room, and gently ushers in the calm of nature.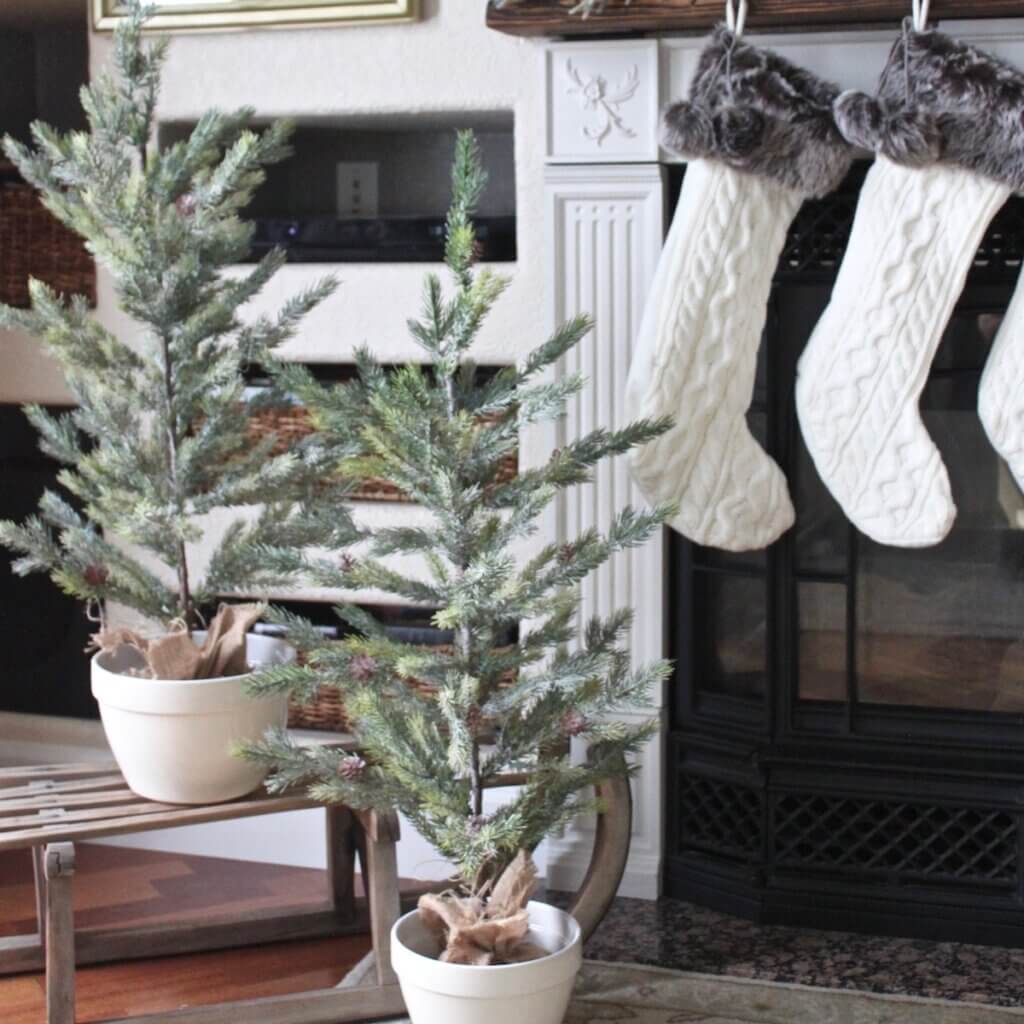 Here is a photo with notes depicting my process in decorating this wall.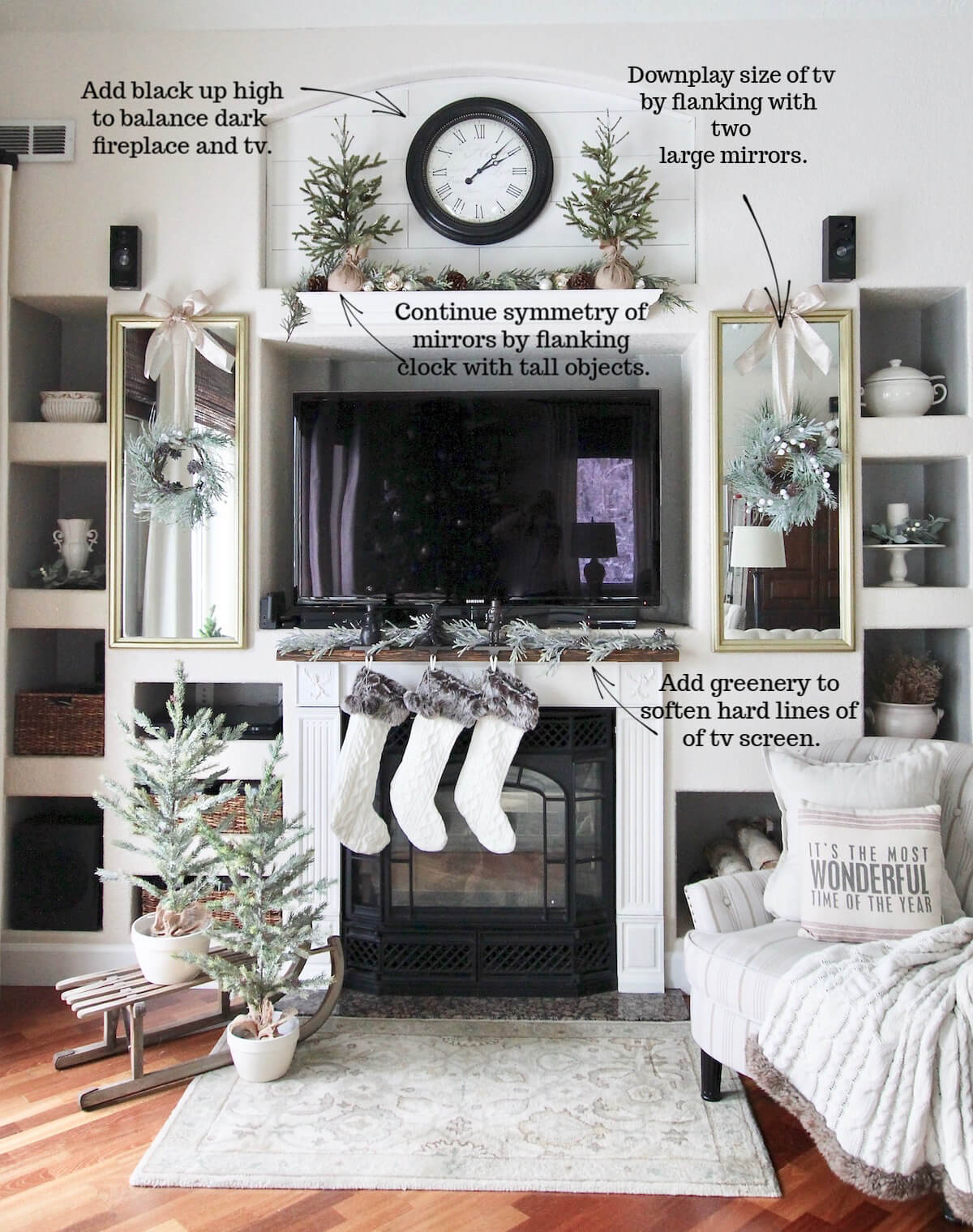 A few of you may be questioning why only three stockings are 'hung by our chimney with care' when we certainly have more family members than three. The truth is, the rest of our stockings are red velvet…personalized… but I just couldn't bring myself to add the color red to this neutral scene yet.
Rest assured, the red velvet stockings were hung today and bring a dose of cheer and energy to this calm scene…much like the little people in our lives already checking them for goodies.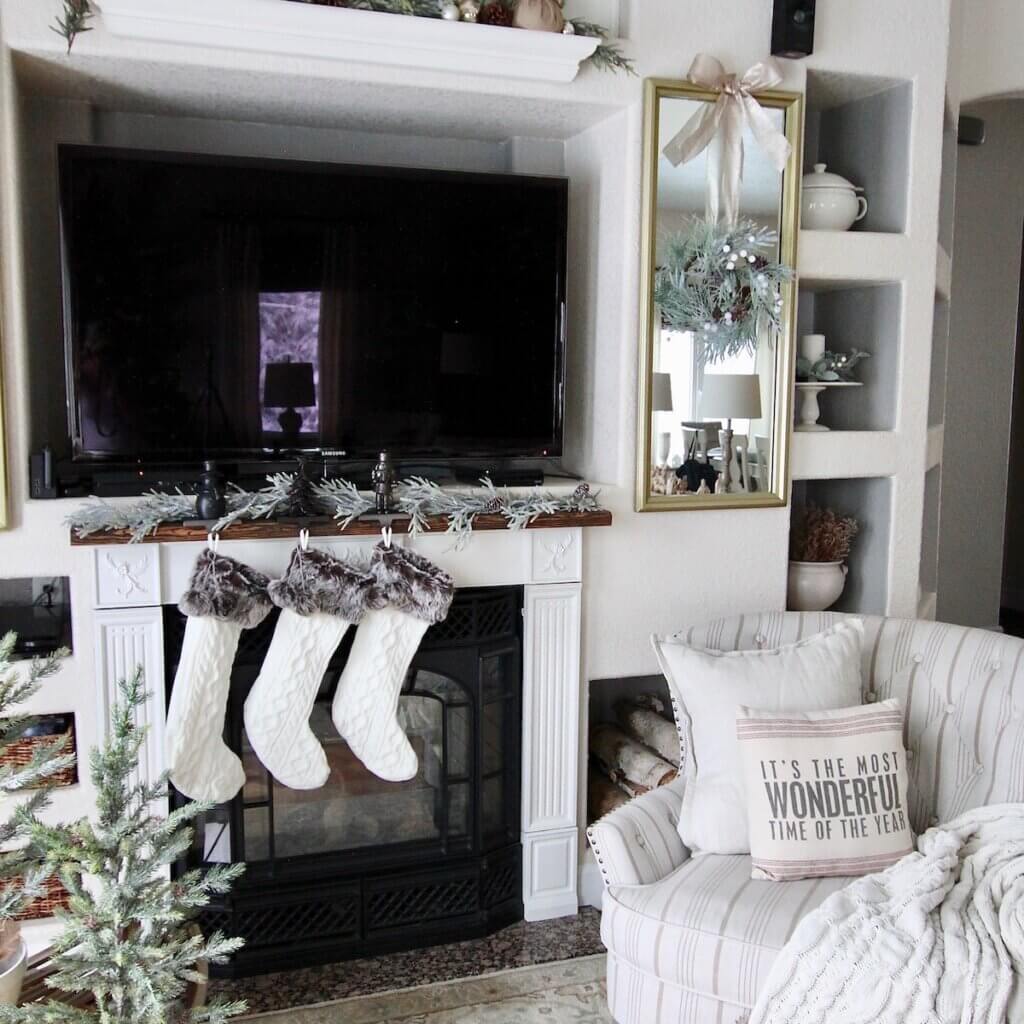 Along with our tree, decorating this wall made the whole house feel more ready for Christmas. I've learned to decorate one day at a time rather than attempt to do too much all at once. It's made the process so much more enjoyable for me, and more meaningful, too.
May your family's Christmas be Merry, Bright, and Beautiful…
…and may your furry friends love you as much as these two mini schnauzers love me ~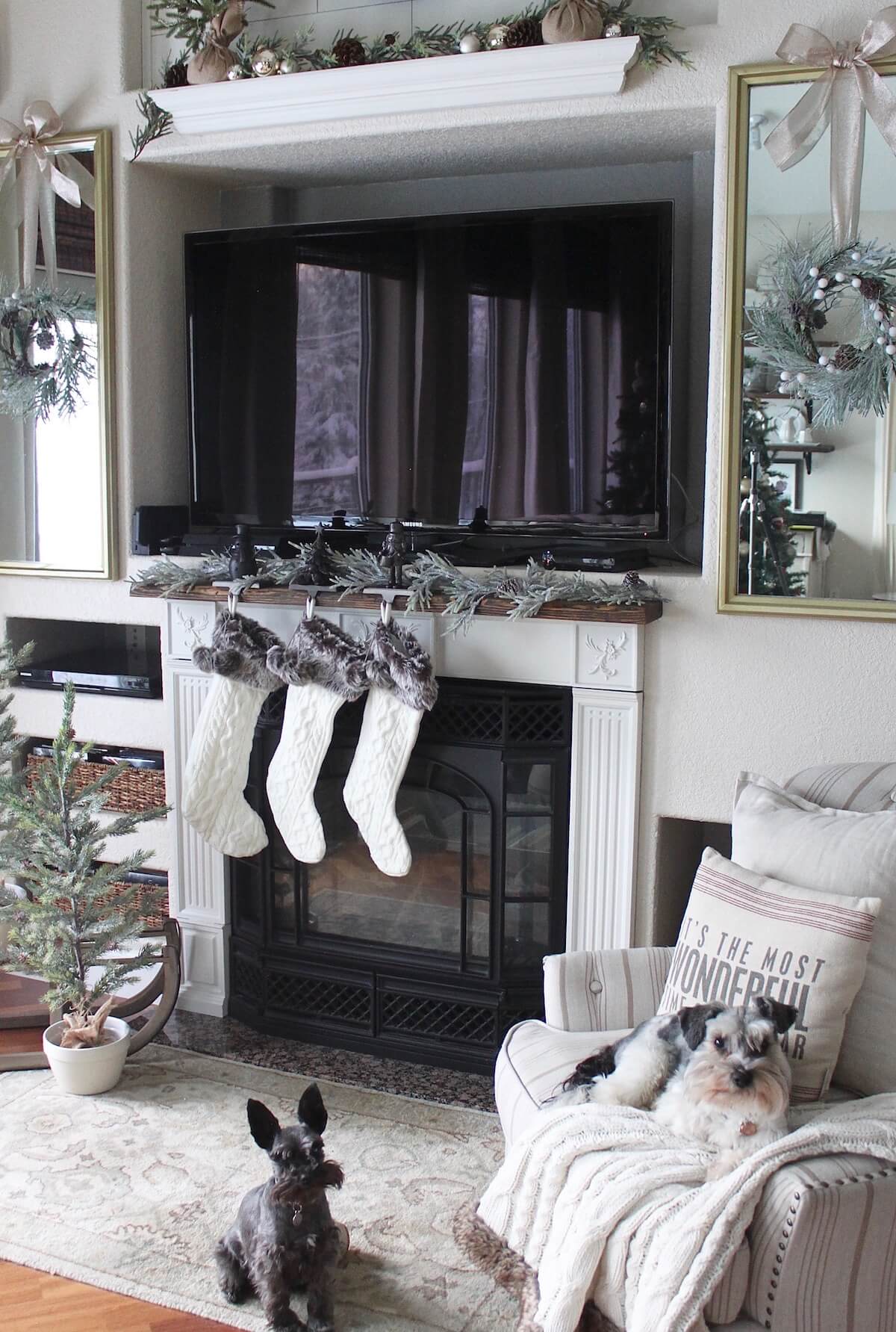 Jaimee