**This post contains affiliate links; however, opinions and suggestions are wholeheartedly my own.
It's always fun to venture into new territory with painting. When asked to transform a basic 6-drawer dresser into a unique piece suitable for a young boy's Vintage Army-themed room, I jumped at the chance.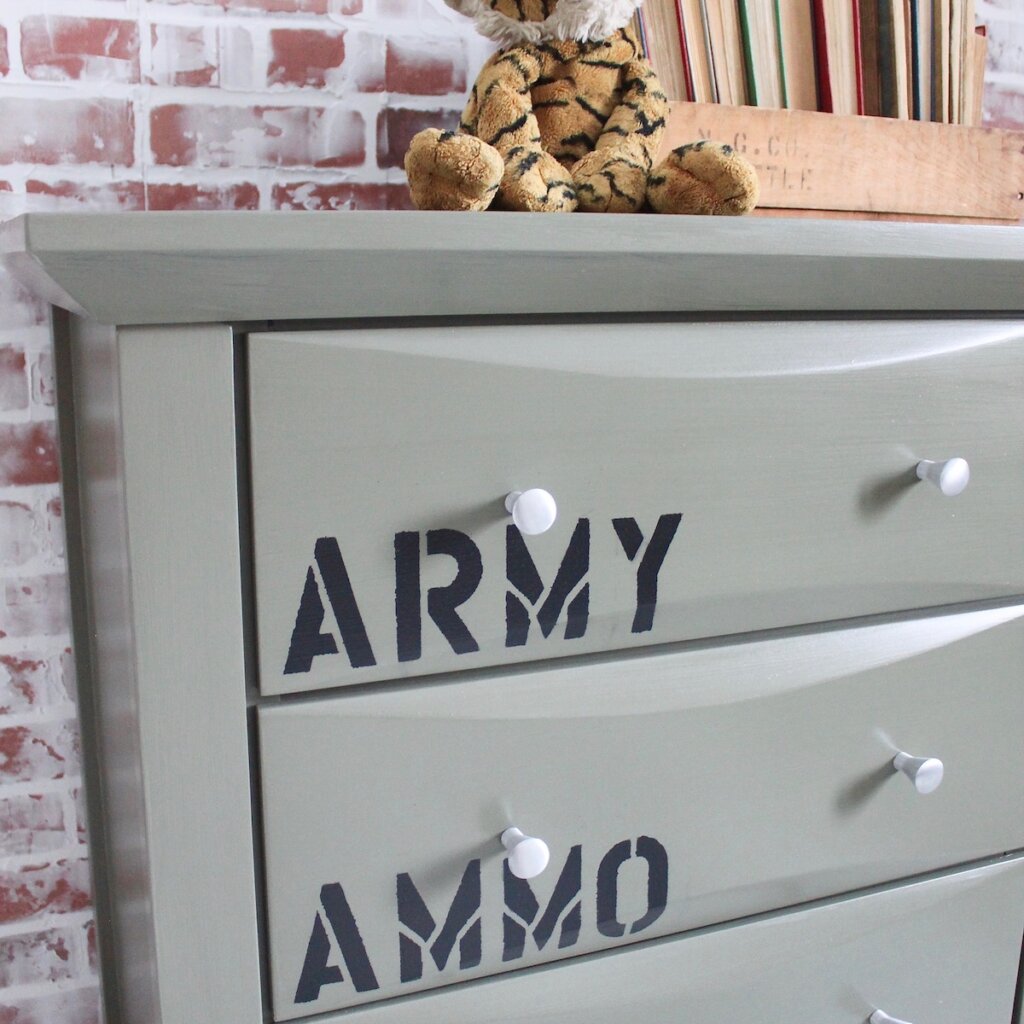 The Prepping
I started with a basic black dresser. Although it looks like this piece could be manufactured wood, I was pleasantly surprised to discover it was all-wood construction. Painting authentic wood is easier because wood responds more quickly to sanding and absorbs paint better.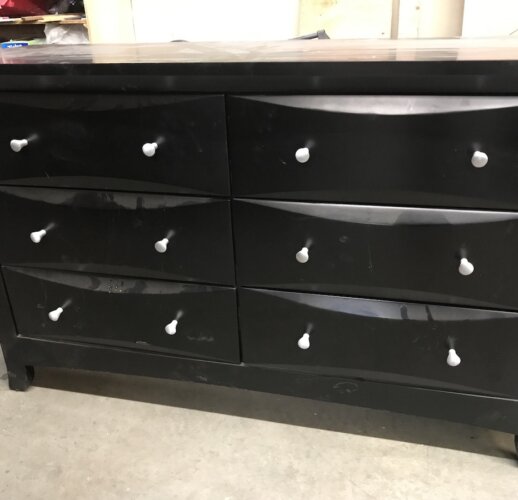 The walls in this boy's room were already painted HGTV Home Sherwin-Williams Army Green from Lowe's, so I moved up a couple swatches on the same paint strip and chose a darker, complementary green shade called Eclypse.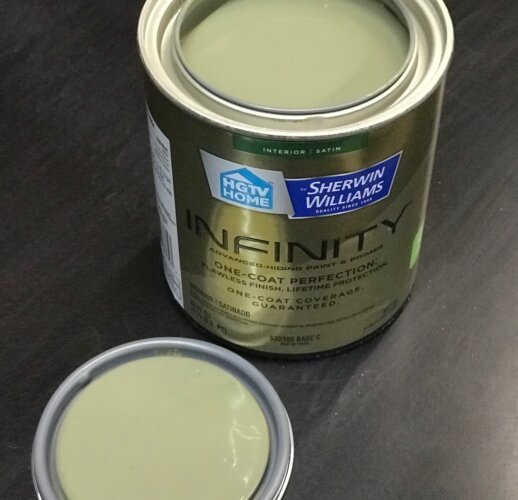 Eclypse was not only gorgeous to apply, its "one-coat perfection" claim was accurate. (Note: I did not prime this dresser before applying paint but used my mouse sander to thoroughly sand the drawers and dresser body so the high-quality paint could do its job.)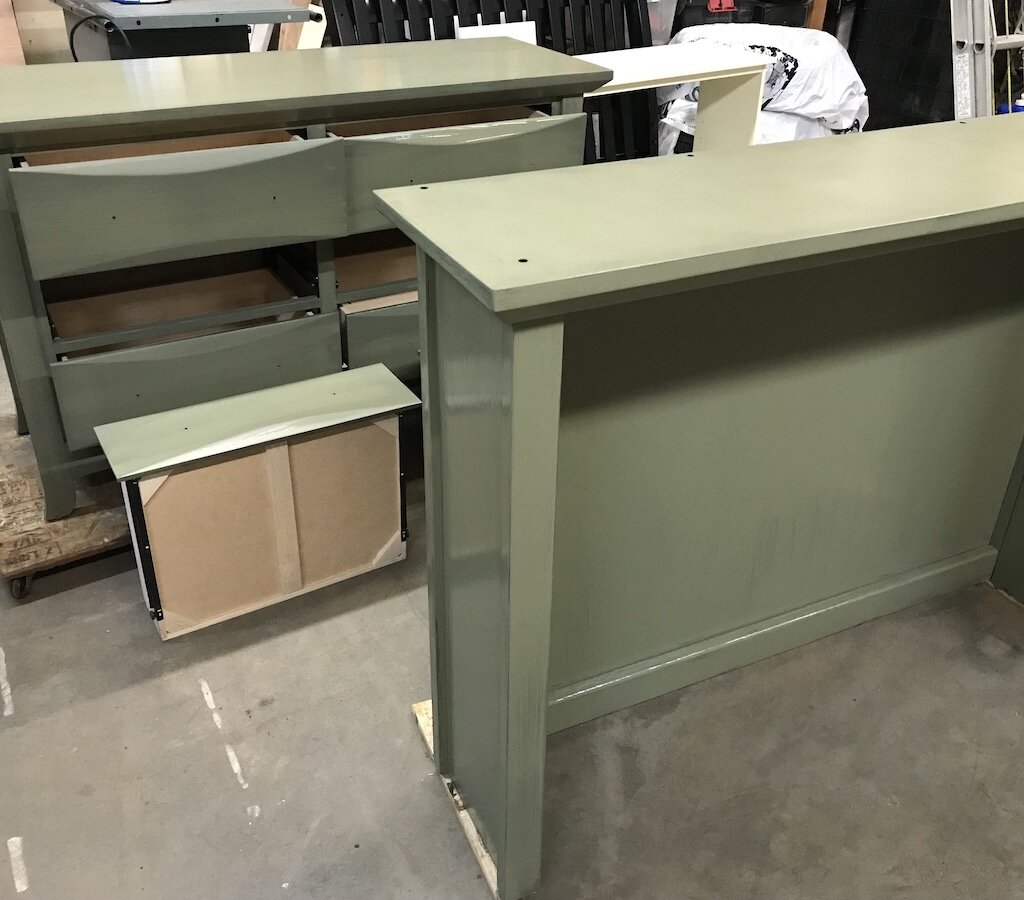 The Stenciling
For stenciling the letters on the dresser, I used 4″ cardstock stencils similar to these from Amazon:
Once I determined the placement of the wording for each drawer, I attached a small piece of masking tape to the top of each stencil to hold it in place, then used a spouncing brush to apply black acrylic paint.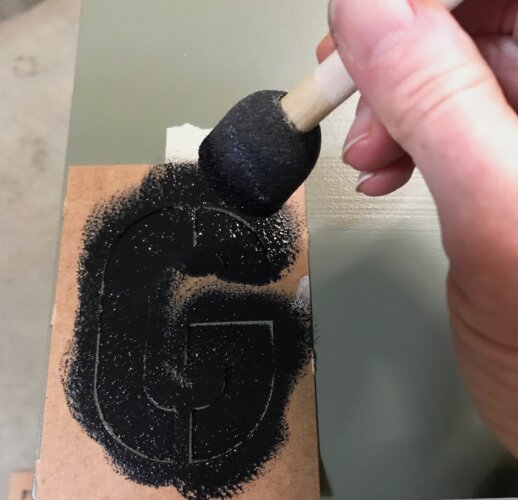 It's important when stenciling to angle your brush from the outside of the letter in to avoid pushing paint under the edge. However, you can always to back with a small paint brush and the original green paint to touch up any errors.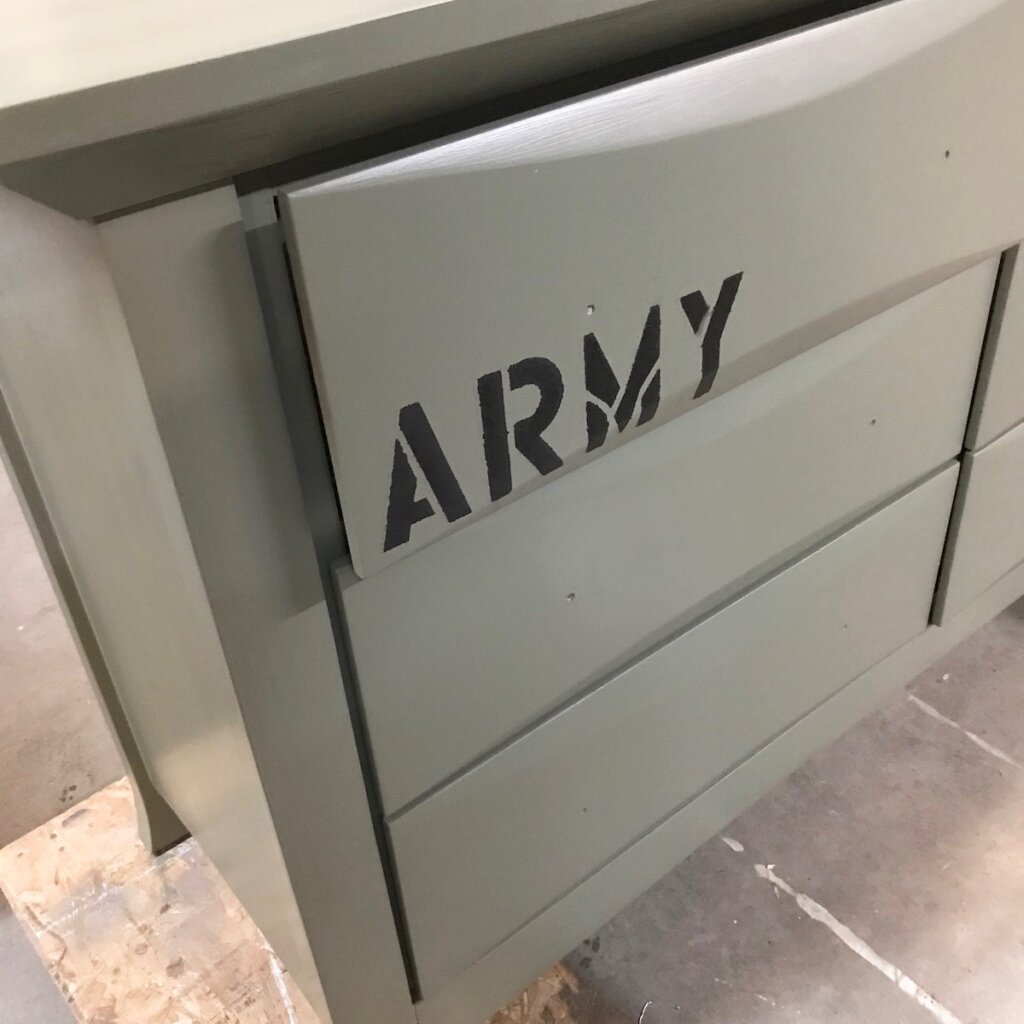 Even though the drawers on this dresser are angled in along the bottom, this placement of the wording made the most sense to me. Centering it between the drawer knobs would have worked, too, but I was concerned the knobs would obstruct the lettering too much. Also, positioning the words on the lower left corner of the drawer complements the clean lines of this piece.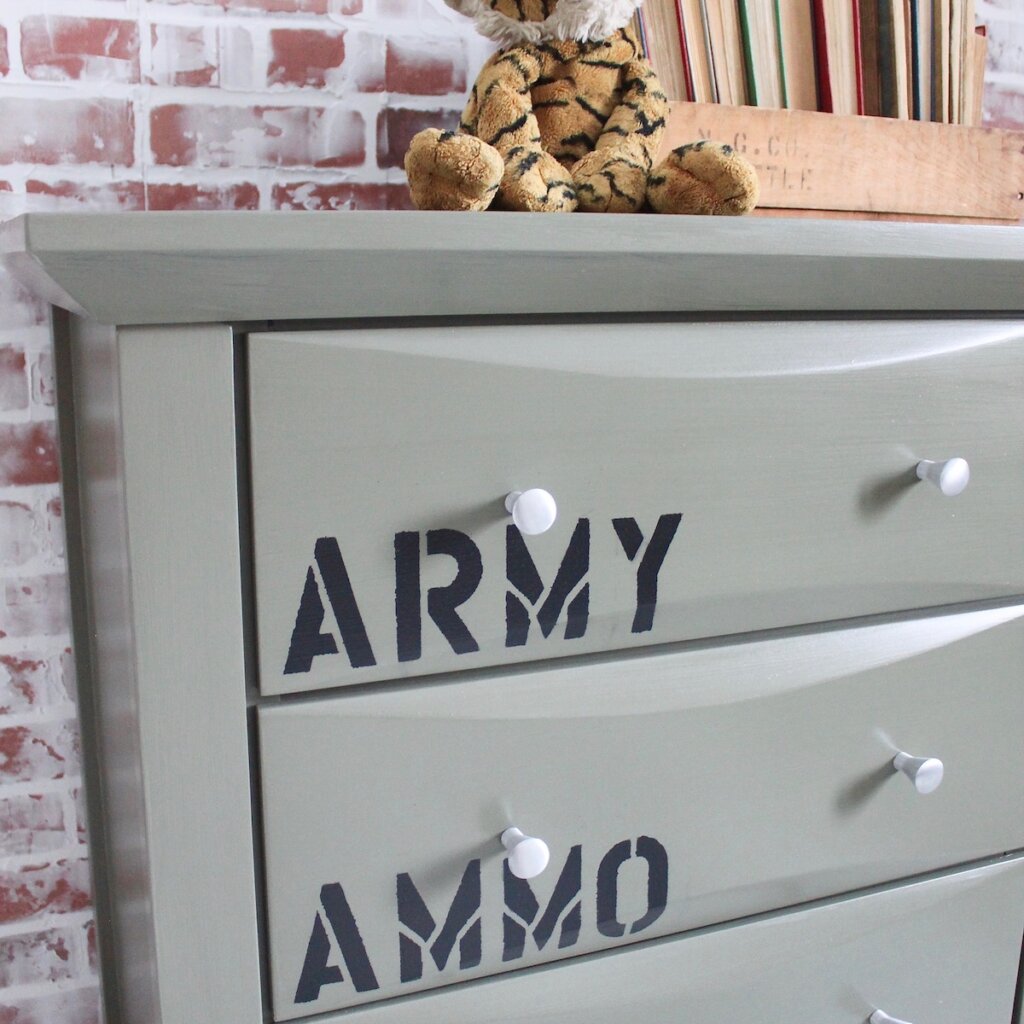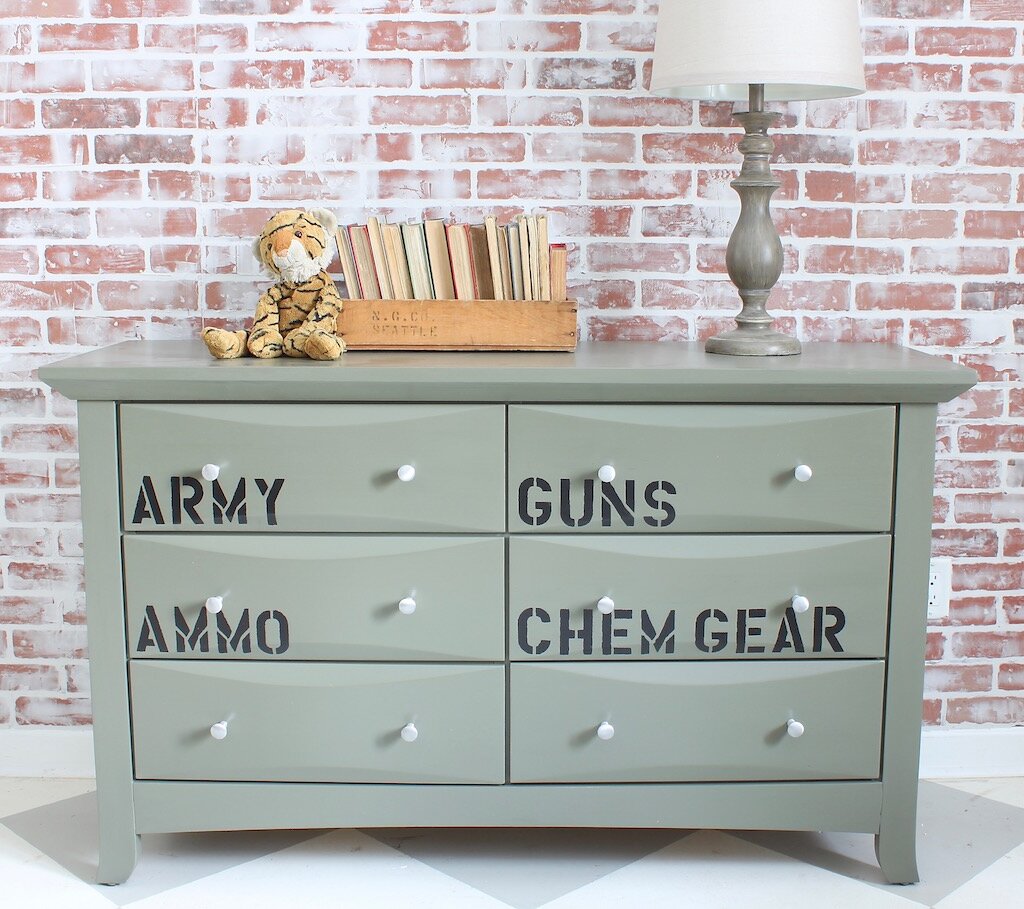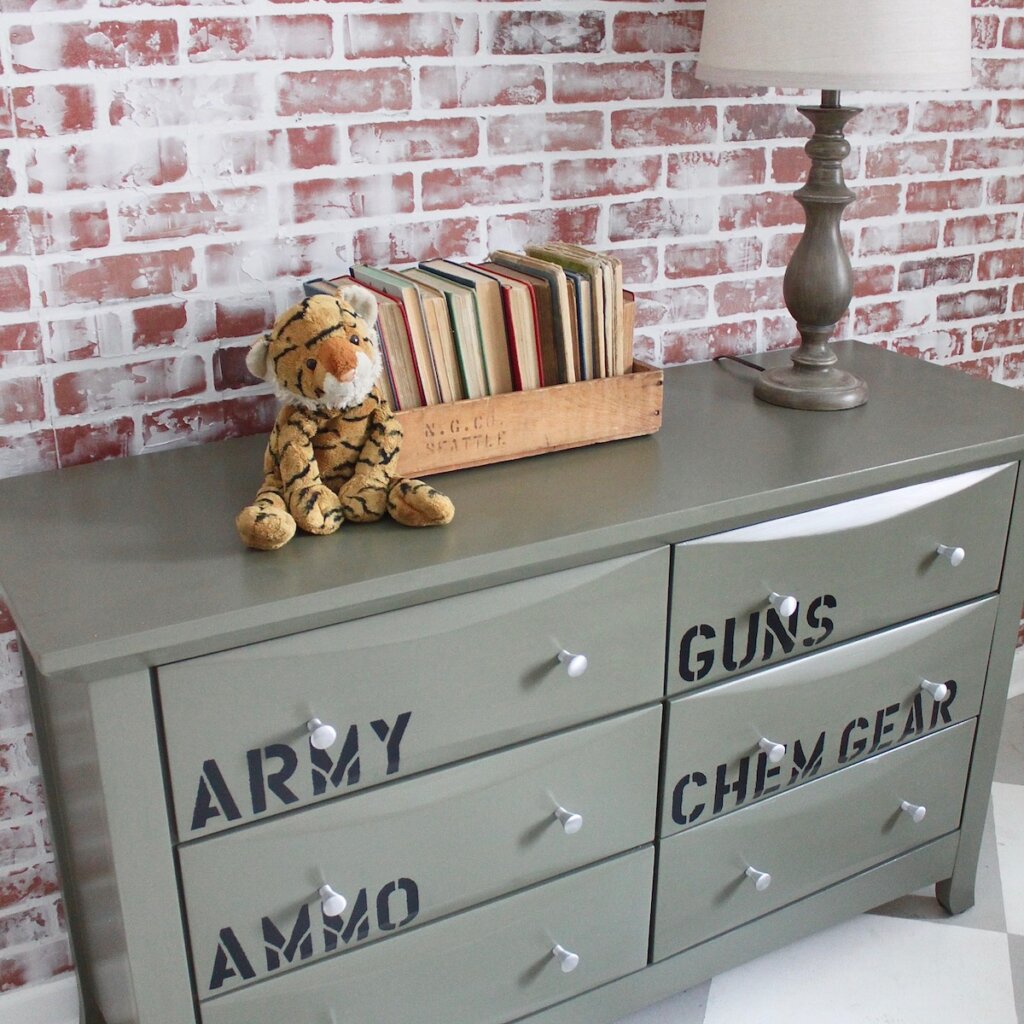 I finished off this piece with Minwax Polycrylic in Clear Satin to give it a professional looking sheen.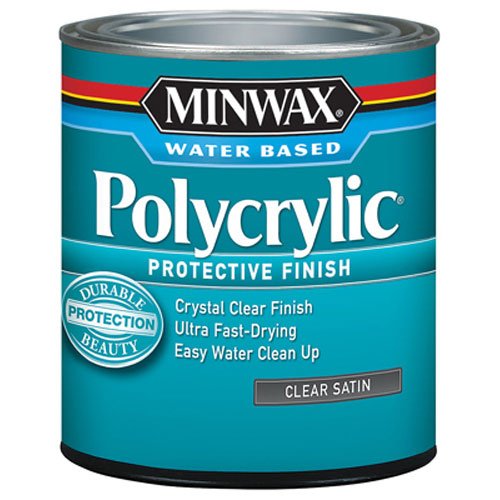 Painting furniture is one of my favorite ways to add personality to a space and to tell a bit of a family's story in a room. I hope this dresser brings joy to this little boy for years to come.
Jaimee