As All Mimsy Home is growing and changing, I find an increasing need for a space I can call my own, a space in which I retreat for creativity, inspiration, and working.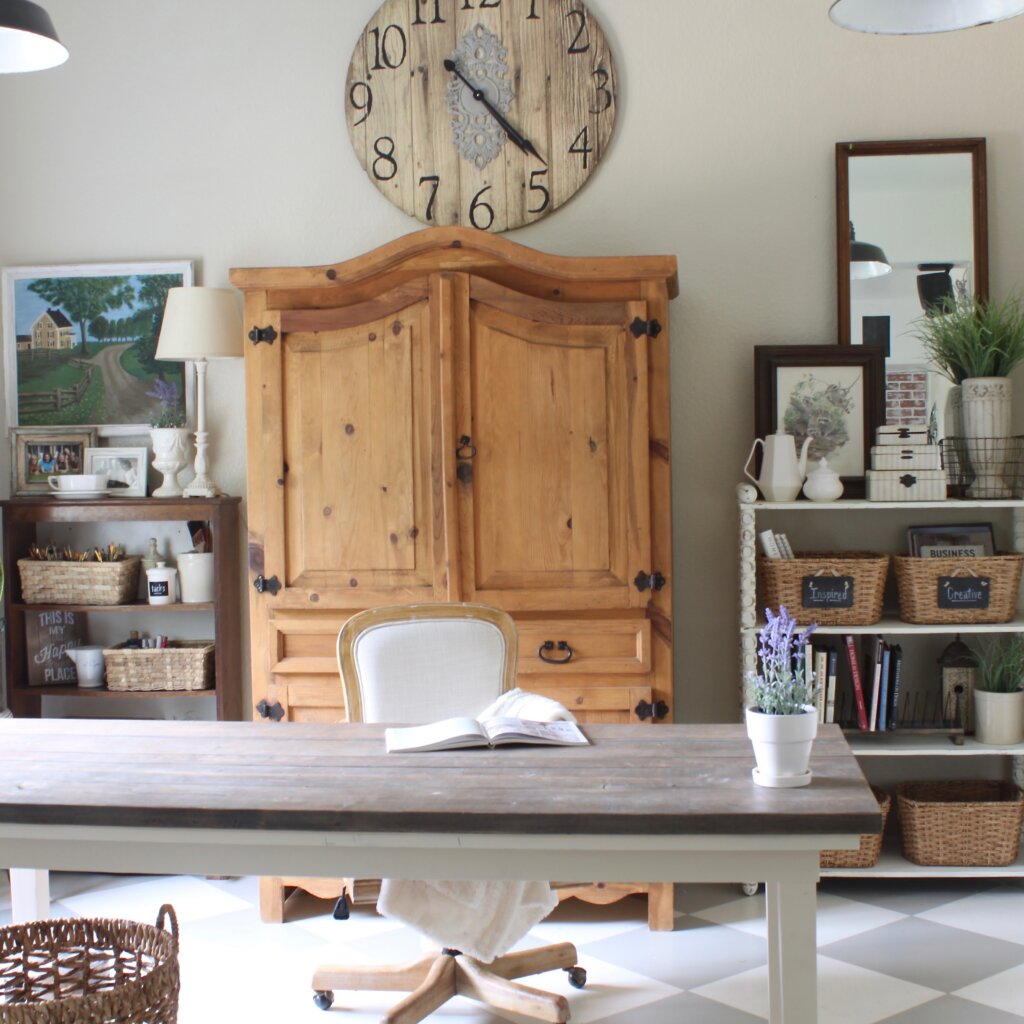 A room on our lower level, a former theatre room, is serving this purpose well. The last few weeks I've organized my workshop and painting supplies and added decor to make the space more personal and welcoming. Slowly but surely it's coming along.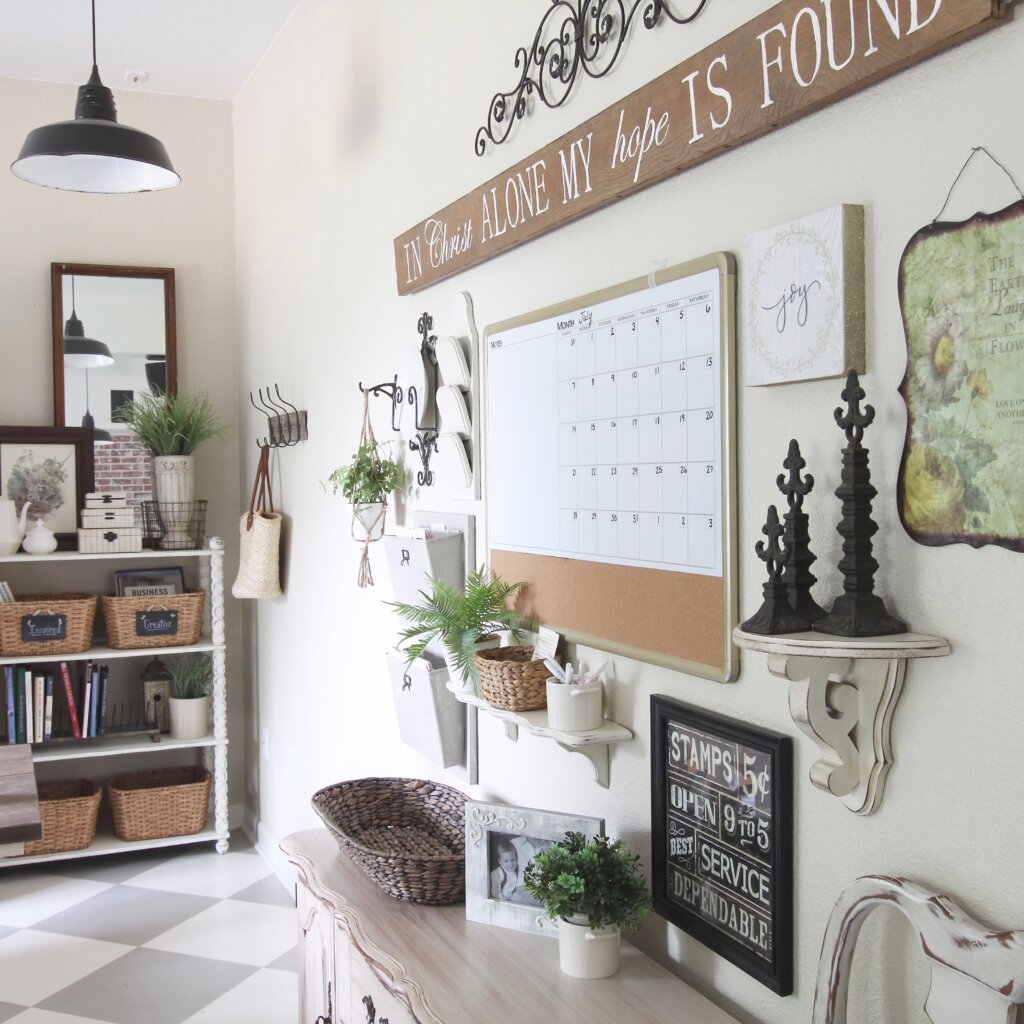 I'm especially excited about my studio's command center/gallery wall. For the first time down here, I have a calendar in full view with distinct locations for dry-erase markers and their eraser.
Also, my hanging file box from Ballard Designs is exactly what I need to hold client files and my own paperwork.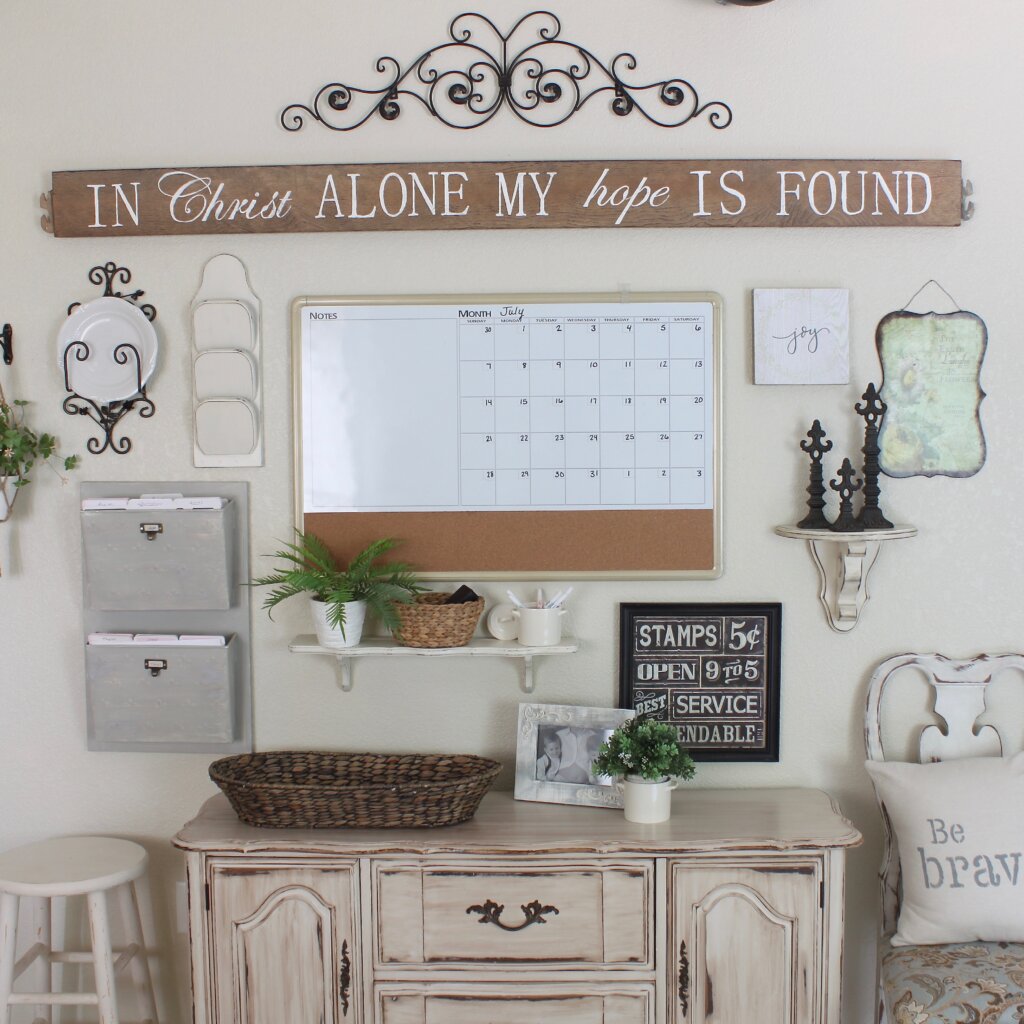 I painted these Jenny Lind-style shelves a couple years ago, but this corner space simply makes them sing. Plus, my favorite business, design, and motivational books can finally be stored in one place ~ oh, happy day!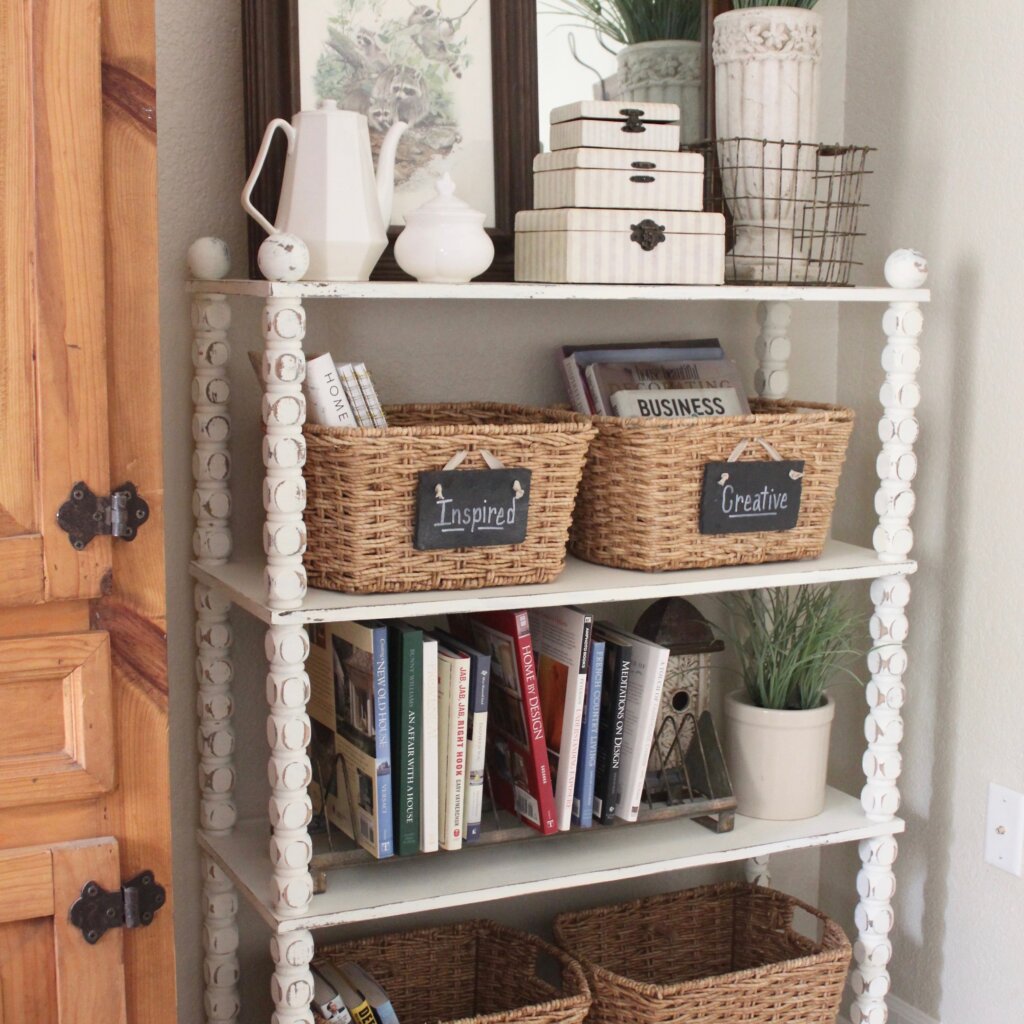 Many mornings find me heading down to this cozy chair to check emails, begin a new room design, or post on social media.
Another day I will show the other side of this room, which holds an amazing workshop table Fireman built as well as a German Schmear brick wall I crafted. (For glimpses of what this space looked like originally, check out this old Studio post.)
But for now, I'll wrap up because supper tonight is Whiskey BBQ Sliders, my teens' tummies are already growlin', and I seem to be the only in-house chef on duty. It's a labor of love, I tell you.
Blessings to you and yours ~
Jaimee