This morning I am sipping my coffee in a still-quiet house, knowing in one hour kids will rise and plans for the day will unfold as we face another Tuesday of uncertainty and unfamiliar territory.
Hearty breakfasts are beautiful soul therapy, by the way.
We are making history, you and I. Social distancing, school cancellations, church buildings closed, thousands working from home. There has never quite been a time like this in our nation ~ and the fact that you and I are alive at this moment should not be taken lightly.
There is a plan and a purpose for our being here today, in this moment. The following Scripture verse from Esther 4:14 is fitting:
"Yet who knows whether you (are here)…for such a time as this?"
In spite of the uncertainty, in spite of the chaos, we are alive in 2020 for a reason. Does this truth bring fresh hope to you as it does to me?
The truth is, we have complete control over the thoughts we allow in our minds, in the ways we process and choose to think about these unchartered circumstances. What wonderful freedom, the ability to choose how we respond to the unfolding events and people around us! We are not merely victims of circumstance; instead, we have the freedom to choose our response, be it positive or negative.
In our home right now, we are working to intentionally ask, "What can we do over the next six weeks to better ourselves as human beings? What challenge can we tackle, what personal goals can we pursue, what projects can we take on, what character traits can we more fully develop which will enable us to look back at this time and know we chose to be the very best versions of ourselves?"
In the absence of set schedules and outside commitments, engaging in small activities and projects around the house can bring a sense of refreshment and productivity that immediately boosts mood and well-being. If you're struggling to fill extra time, or need to keep your family's hands busy in new ways, here are a few simple things to try:
1. Restyle a Shelf and Wall
Begin by removing every accessory from a shelf or wall, then "shop your house" to restyle the area in a fresh, new way. This is a fun, creative task that can boost freshness in a room and make you smile every time you walk in. Have fun with this! Use Pinterest for new ideas (try searching: 'Styling open shelves' or 'Hanging Art in the Bathroom'). Include your children and solicit their feedback. When you're done, give one another high-fives and confident smiles of accomplishment.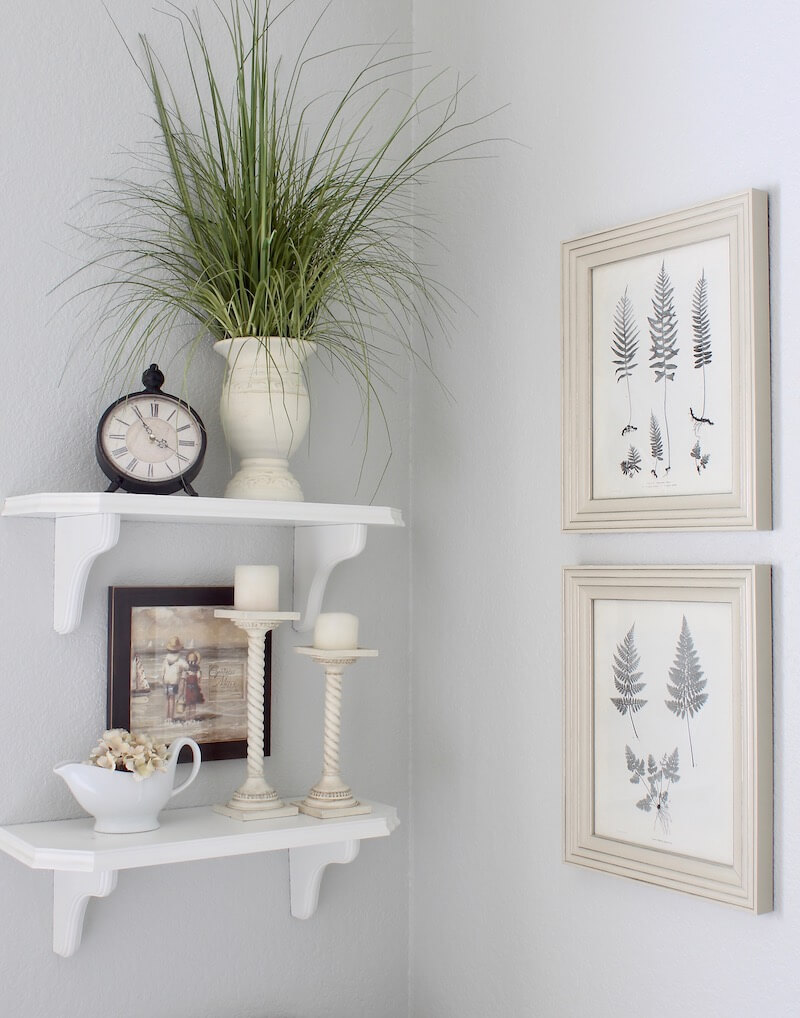 2. Organize your Closet
At least once each year, I like to go through my closet and purge items I haven't worn for at least a year, sort everything by type (short sleeve, long sleeve, sweaters, jackets, etc.), and then arrange by color. This cleansing and organizing helps remind me of items I currently have and makes locating them easier.
The best news? This whole process takes only about 15-20 minutes, yet releases endorphins for days.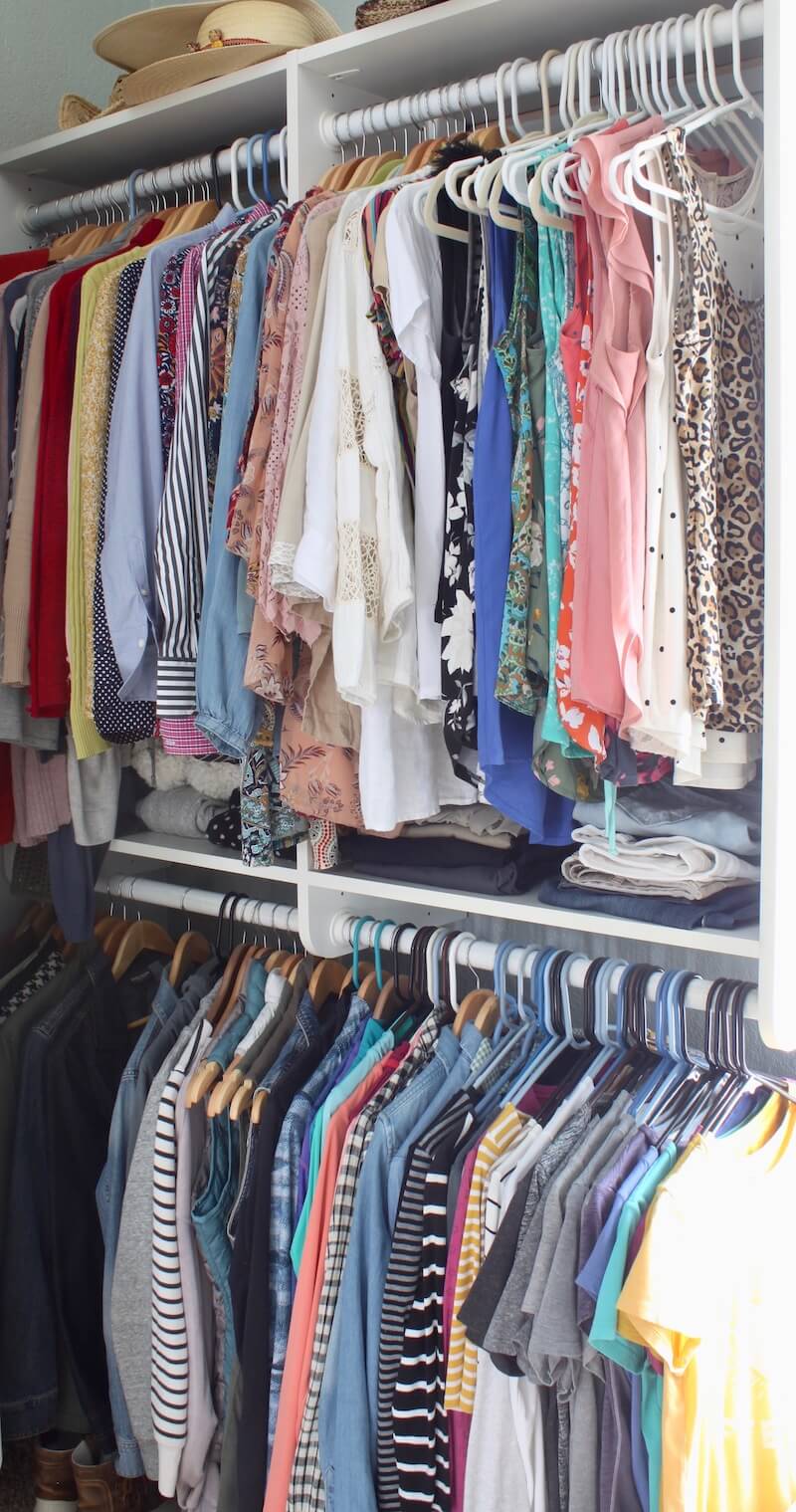 3. Rearrange a Child's Room
So much fun! Get your kids on board and have a "room-rearrange" party. My girls were ALL OVER this yesterday and even volunteered to vacuum, wipe smudges off walls, and sort through drawers to make the space beautiful. (Full disclosure: We have a heap in the hall of discarded girl-things to sort through, but the room looks amazing.)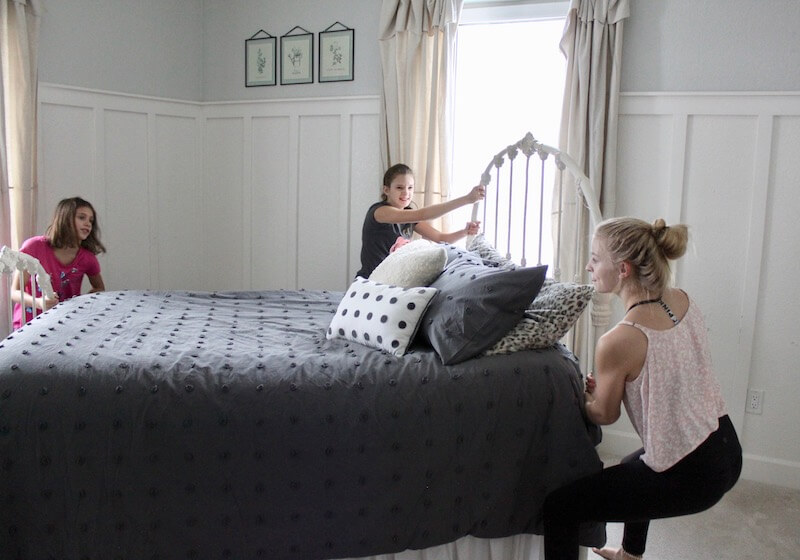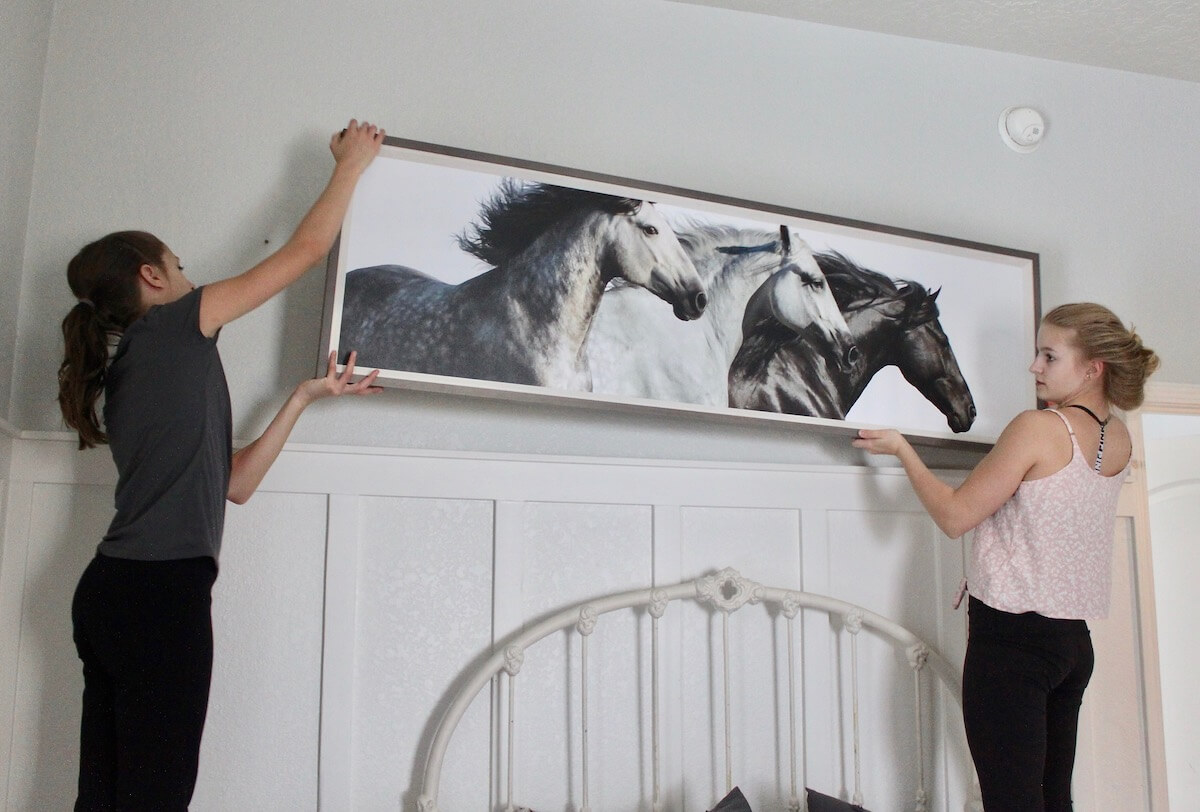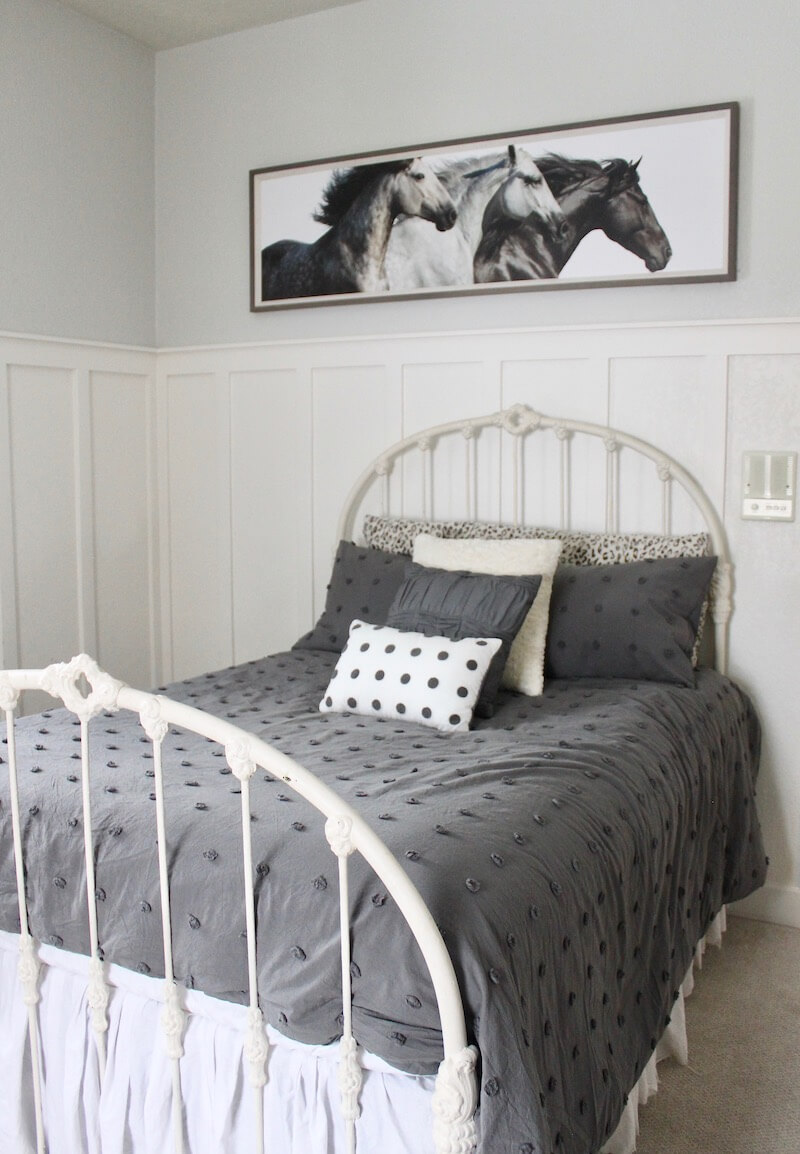 4. Play Spot It
If you haven't purchased the game Spot It, go to Amazon right now and buy it. It's one of the most versatile, inclusive, all-ages, addicting, Alzheimer's-preventing games around. Enough said.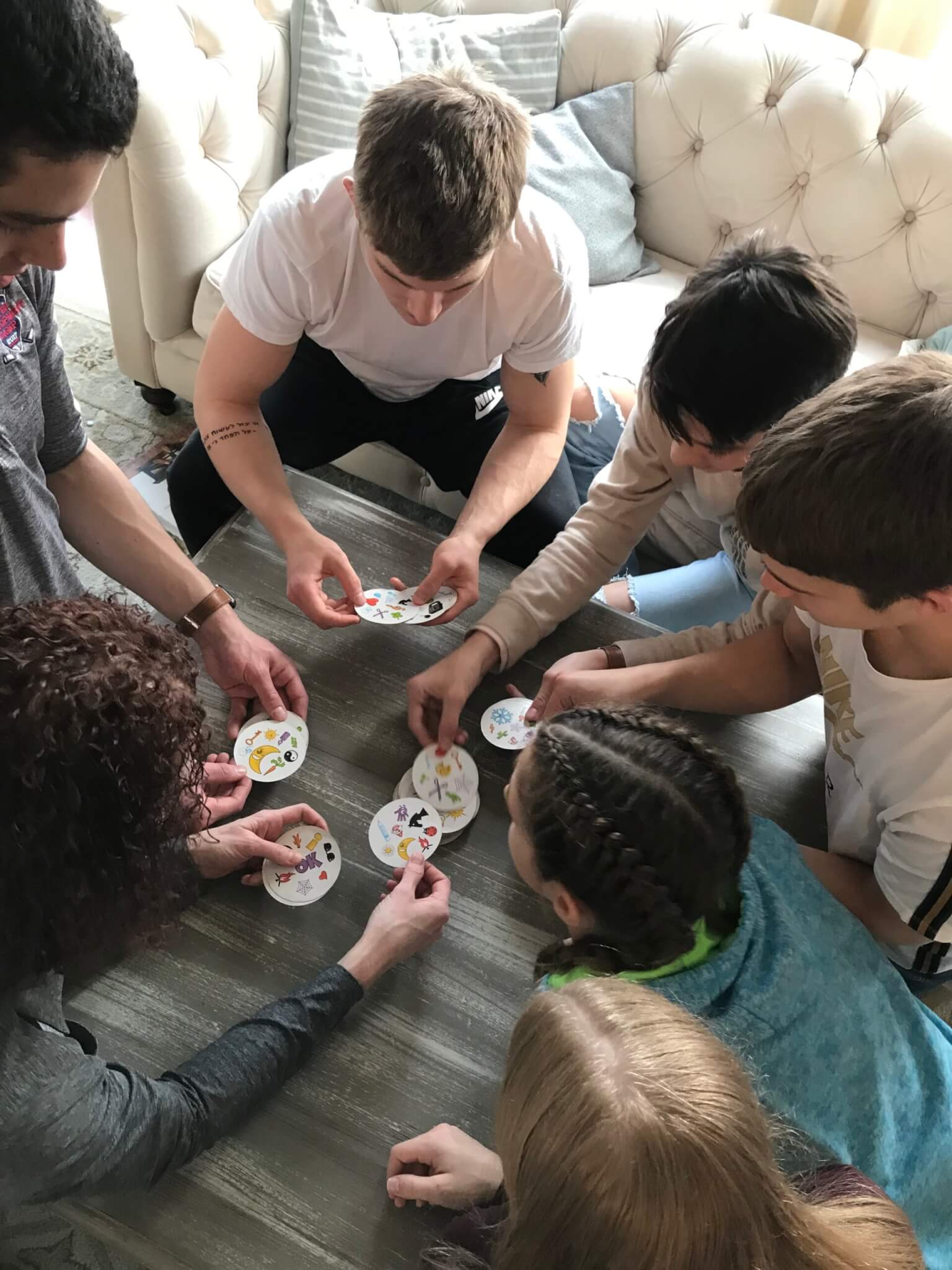 5. Sew Something
Whether or not you have a sewing machine, grabbing a scrap of fabric (use that discarded shirt from your closet) and creating something with a stitch is extremely rewarding. Options are endless: a placemat, headband, fabric belt, dog leash, trivet, pillow cover, waist apron, coaster, bean bag, the list goes on and on. Kids absolutely love to make something they can call their own. Sewing, for both boys and girls, is consistently popular with our kids. Does it have something to do with a primal instinct involving animal hide and gut thread? I'm not sure, but sewing is always a winner.
6. Start a Family Reading Challenge
Okay, I'll admit we haven't made much progress on our reading challenge since unexpectedly hosting extended family last week (what fun we had!), but here is our plan:
Each family member selects a book at or slightly above his/her reading level.
Set a schedule to enable each reader to finish his/her book by a pre-determined deadline.
Celebrate finishing book with a fun outing to involve a Book Club discussion and related activity (go to ice cream dressed like your character, bring a symbolic object from your story to share, wear one garment or accessory your main character would have worn, etc.)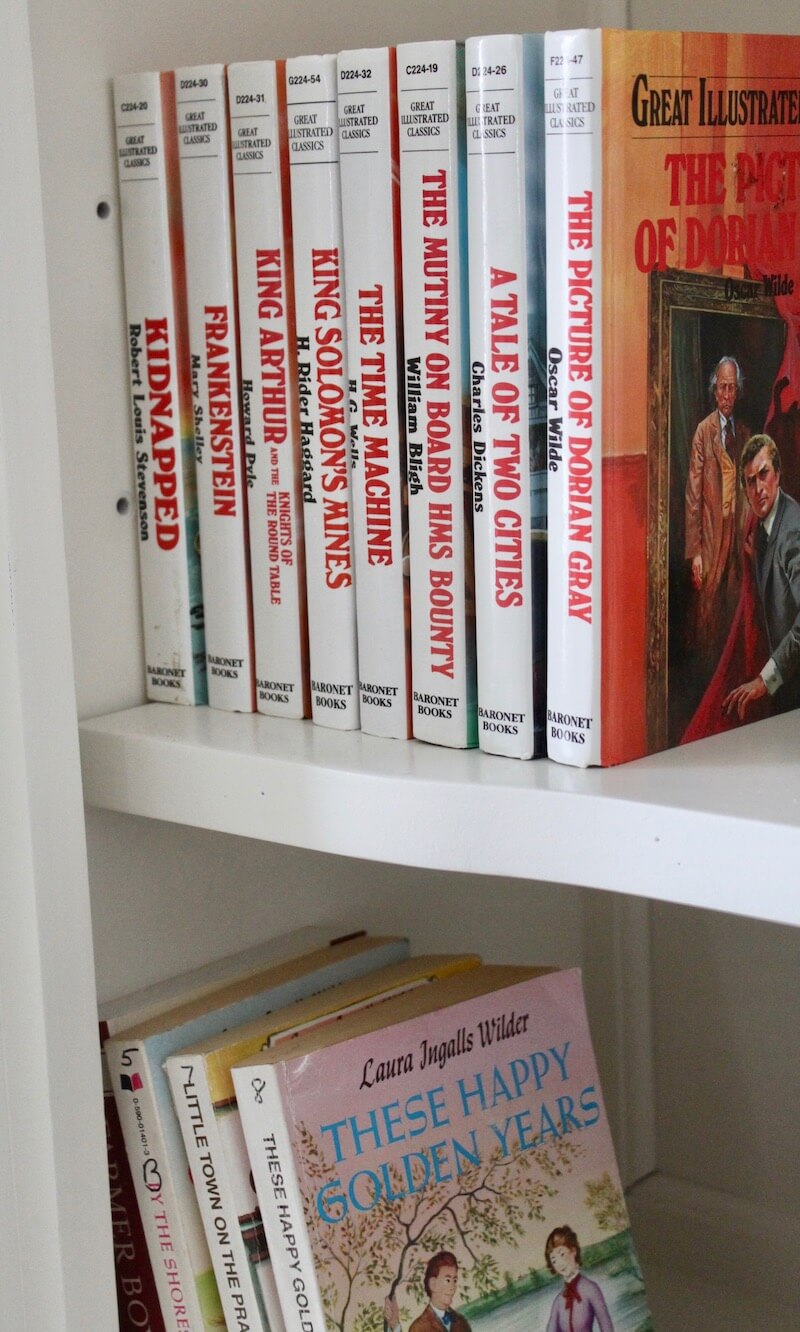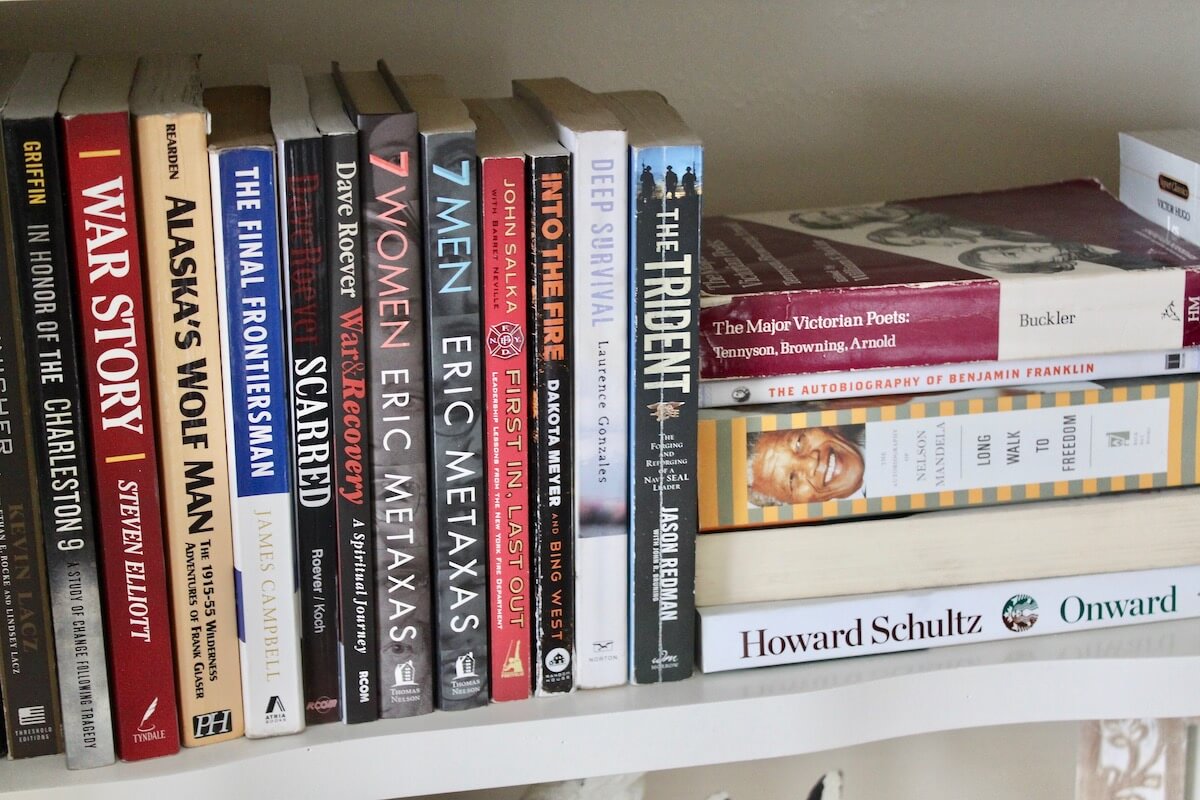 Just this week we began receiving emails from school teachers including assignment expectations beyond enrichment, so it's time to start getting serious about school requirements. However, the suggestions above may be a refreshing reprieve from homework and/or screen-time to help you bond as a family and challenge yourselves to grow in new areas.
Wishing you peace, health, and refreshment!
Jaimee