One of my highlights this January was conducting free 30 minute home design and styling consultations for clients who signed up at my booth during the December Winter Market hosted by Lily & Mae.
As I drove through our snow-covered town, ear tuned to my map app so I could find your homes, I marveled at beautiful neighborhoods I had never seen, walked through warm, delightful spaces, visited with you about husbands and babies and paint colors and storage needs. Seeing your faces and family photos, hearing your life stories, and brainstorming real design options you could implement right NOW was one of the most inspiring things I've done.
A common dilemma I heard repeatedly was: I really want to redesign this room, but I don't even know where to start.
If I could offer you one bit of decorating wisdom it would be this:
Start with an area rug.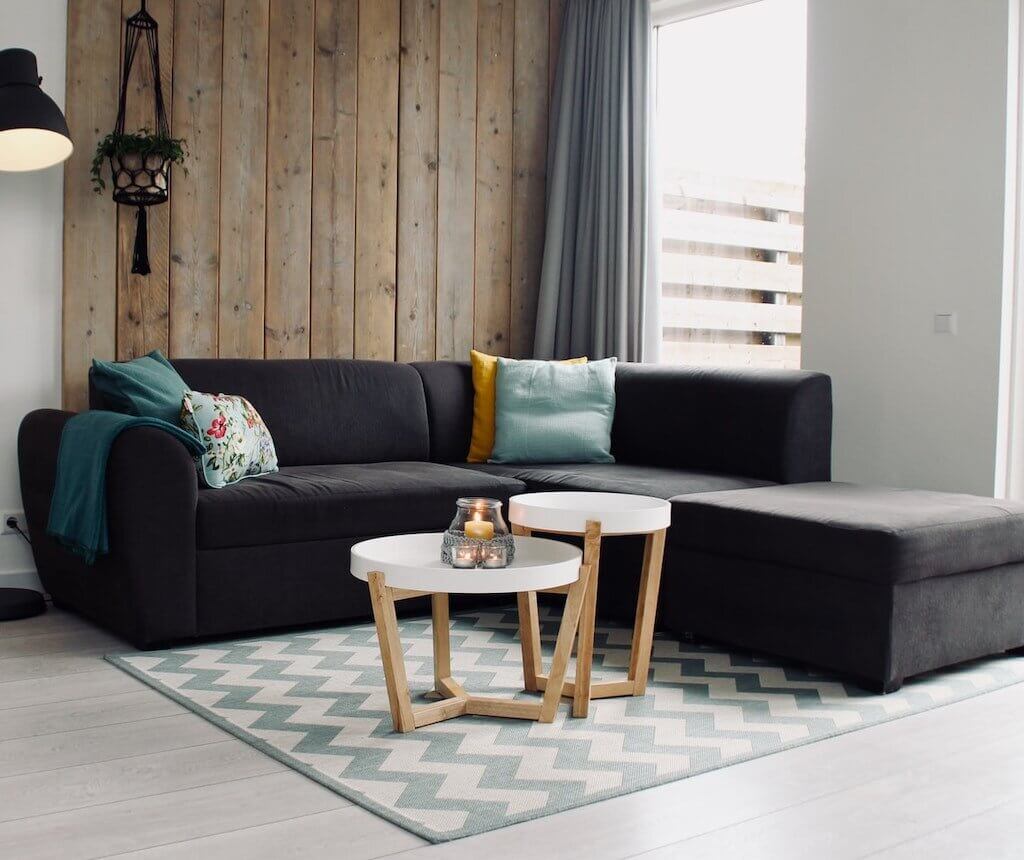 If you are struggling over which direction to go in a room whether it be style, color, or even the vibe, an area rug is often the perfect launching point from which all other design decisions for a room can be made.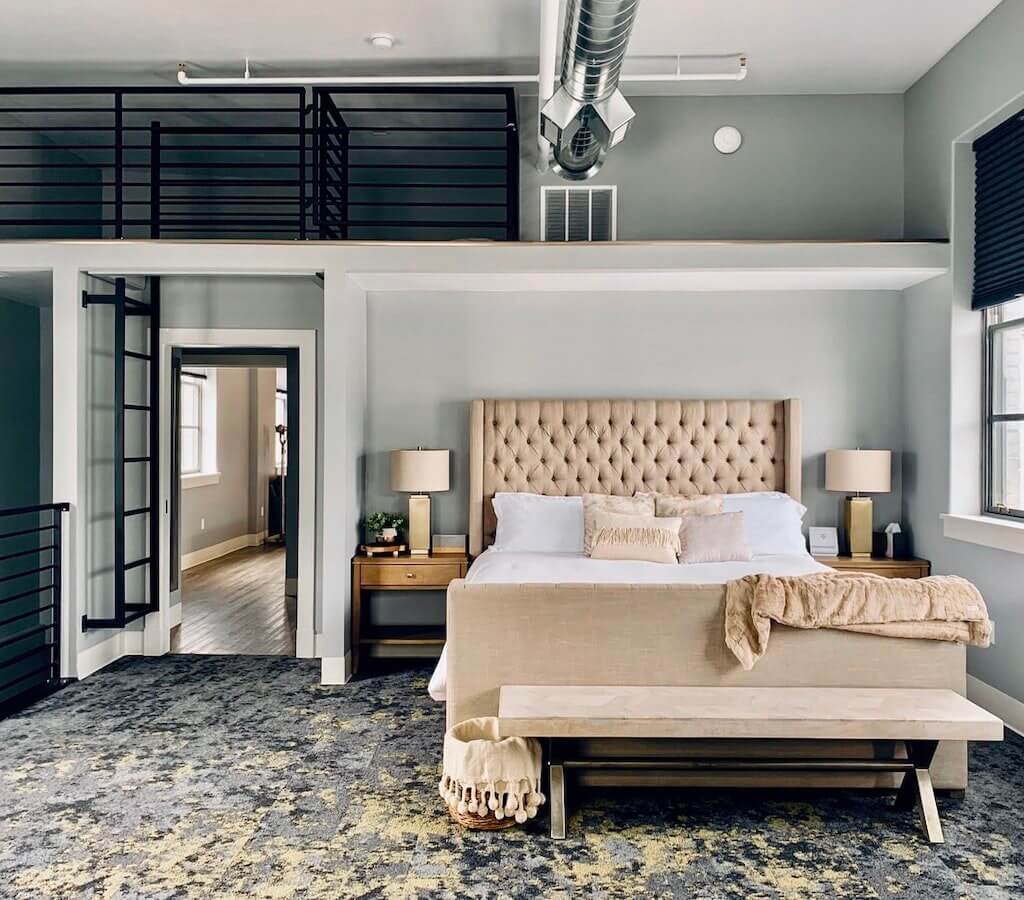 I find when I am struggling to visualize a room design, simply narrowing my decisions down to this one action step helps guide all other choices in the room.
It's empowering.
This last weekend I flew to Boise to help my mother-in-law design and style the living spaces in her new home. Although a whirlwind trip, we accomplished a lot of decorating while I was there.
Recently widowed, my mother-in-law wanted to keep the furniture she selected years ago with her late husband, and she also planned to incorporate her Alaskan and western-style art.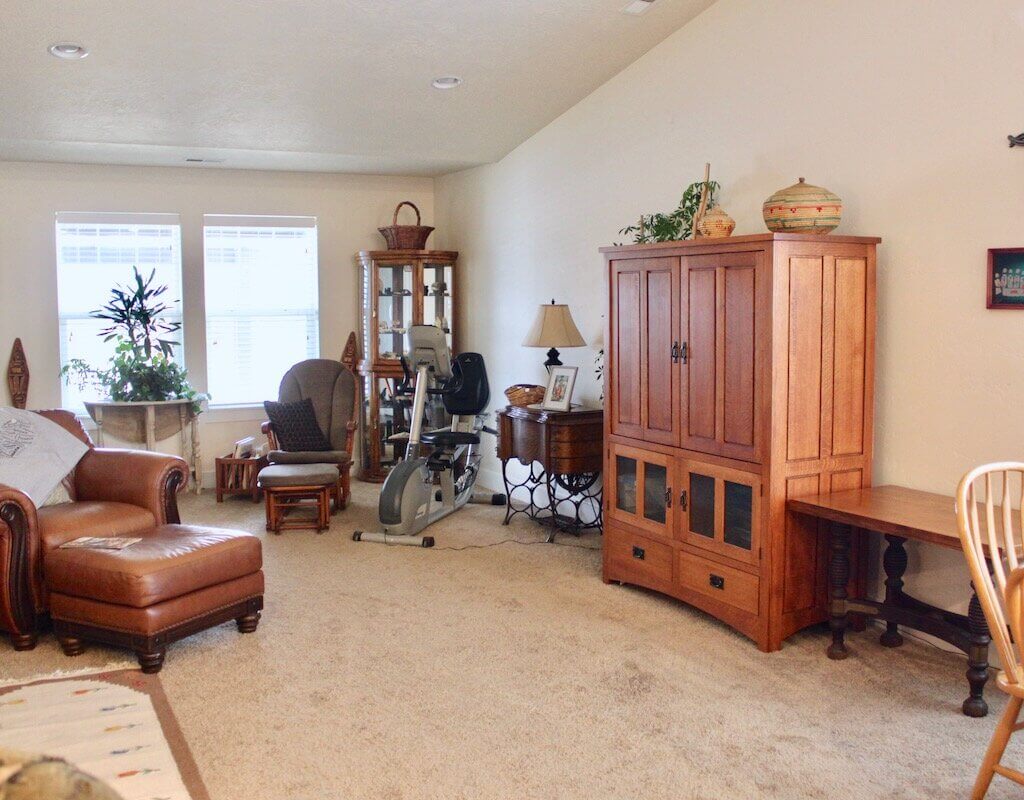 Her primary goal for the space, however, was for it to feel lighter and brighter, more welcoming, with touches of feminine throughout.
Where did we begin? With the area rug, of course.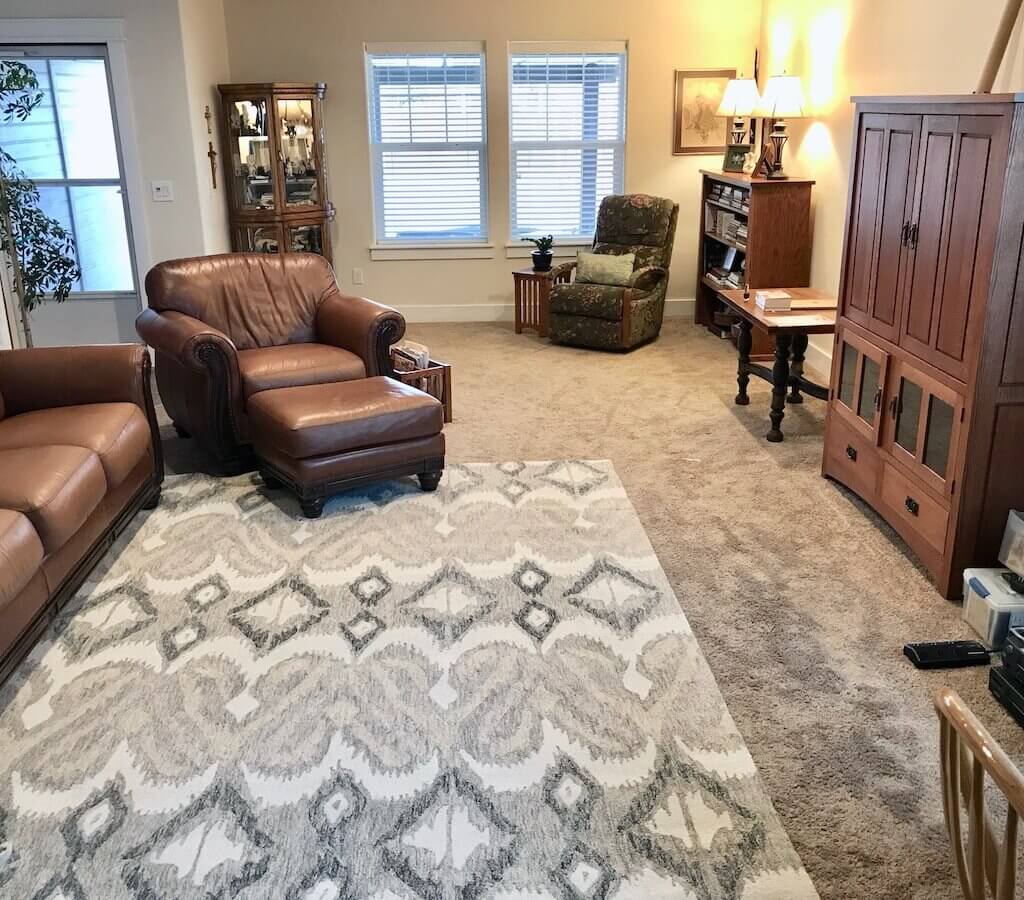 After shopping several options in Boise, we selected the rug above. Not only does it offer the creams, grays, tans, and bluish/green colors she really loved, the subtle southwestern pattern hints at a more rustic theme, which beautifully incorporates her leather furniture and existing art work.
Once we selected the rug, it made our pillow, arm chair, and curtain panel choices much easier. Our color scheme and style were fixed.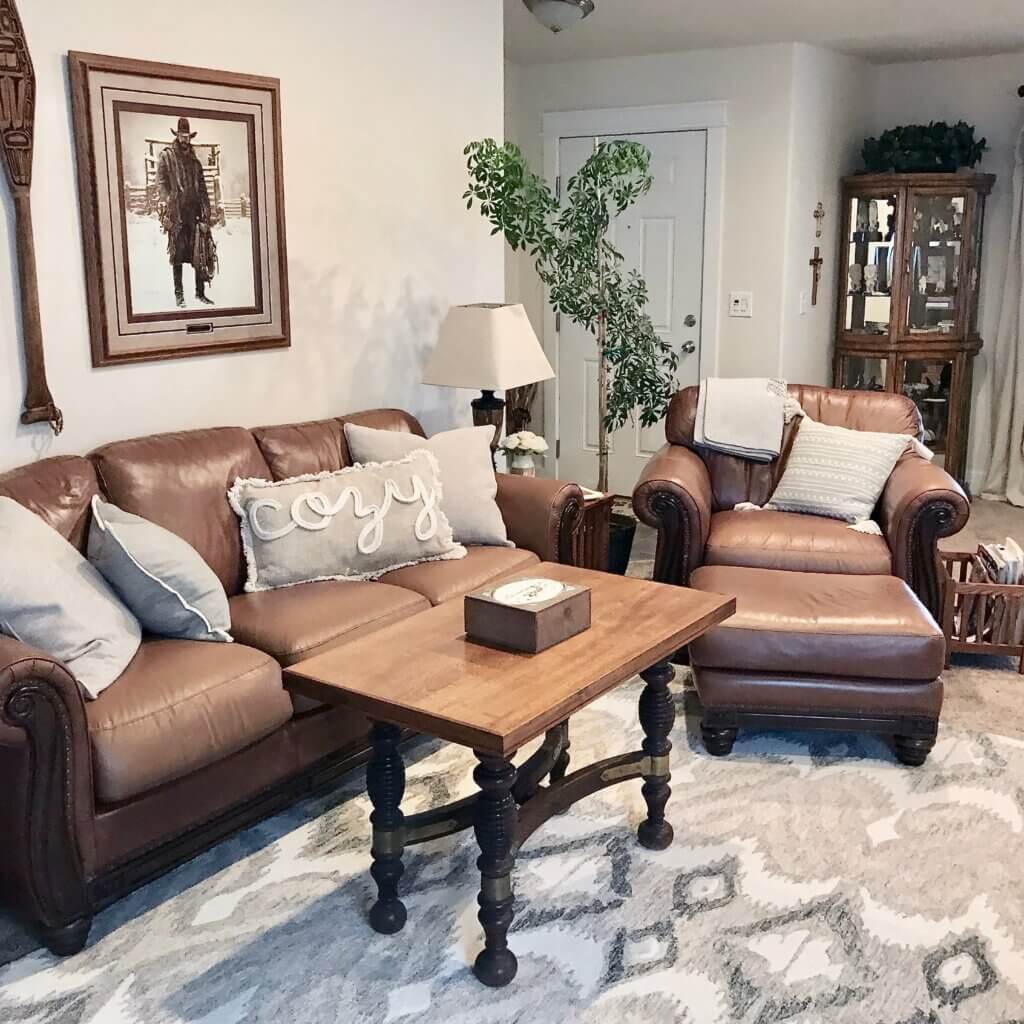 I understand! It is easy to feel overwhelmed by all the decisions that need to be made when decorating a space. But let me assure you, selecting an area rug FIRST is like acquiring a secret set of instructions that will direct and inspire you as you move forward with furniture choices, artwork, curtains, and accessories like art and throw pillows.
Notice how the pillows, shelving, artwork, and even the exterior door in this photo below all reflect the inspirational foundation of a well-selected area rug?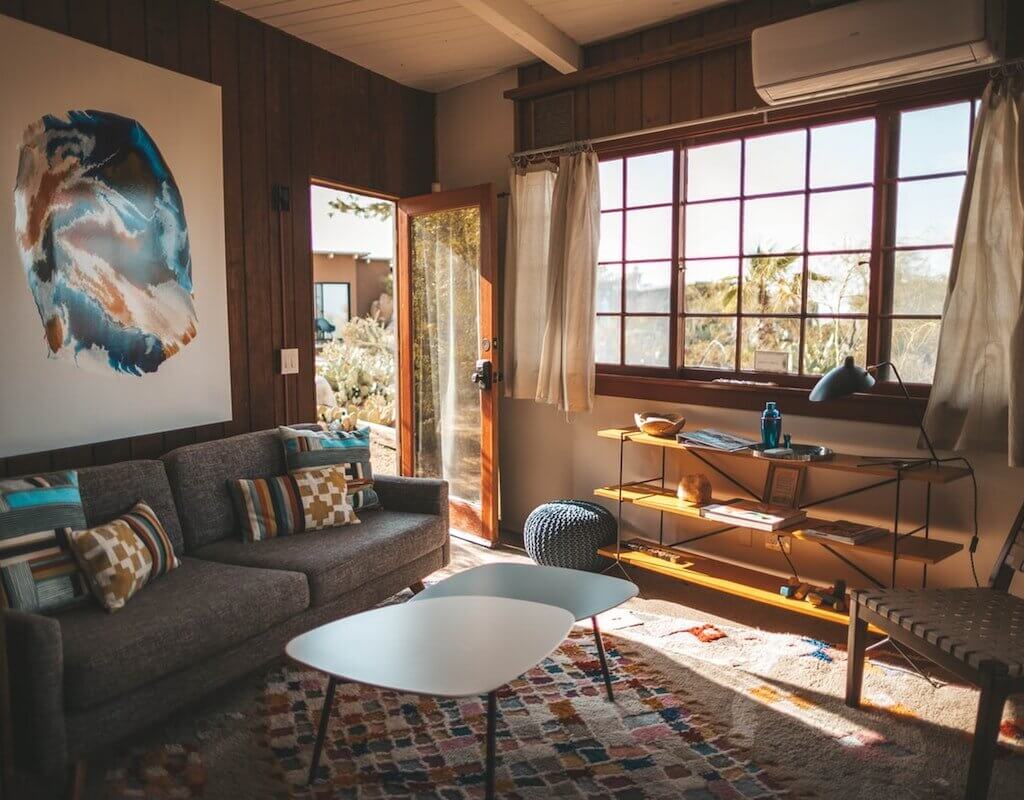 If you need help choosing an area rug, please don't hesitate to reach out. I offer one-hour consulting services and would be more than happy to come to your home to help you set the stage for your new or existing space.
I hope this simple tip helps narrow your focus and minimize overwhelm as you plan your next room. Happy Decorating!
Jaimee