In my last post, you learned my secret for launching a new room design often begins with an area rug (Where Do I Start?). I explained how beginning the decorating process with a rug is like discovering a secret set of instructions which guides all other decisions for a space: furniture, curtain panels, art, and throw pillows.
But what if your room is carpeted and you don't plan to add an area rug? What if you prefer your hardwood floors over a rug? What if you already have an area rug, but its colors are neutral so you still feel stuck determining which step to take next?
If this is you, consider beginning with a beautiful art piece.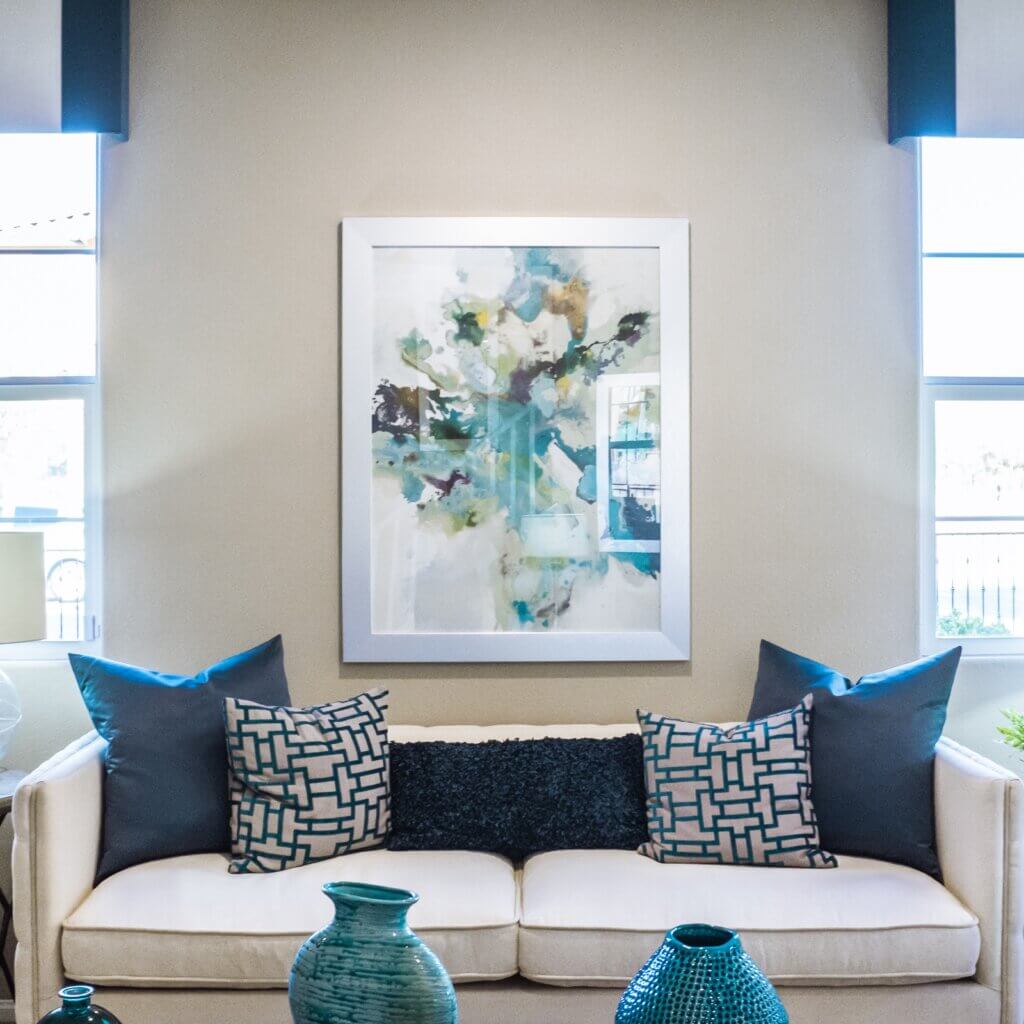 Notice how this homeowner took color cues from a modern painting to guide her selection of vases and pillows. By leaving other elements neutral (wall color and sofa), both the art and the accessories make bold, colorful statements in her living room.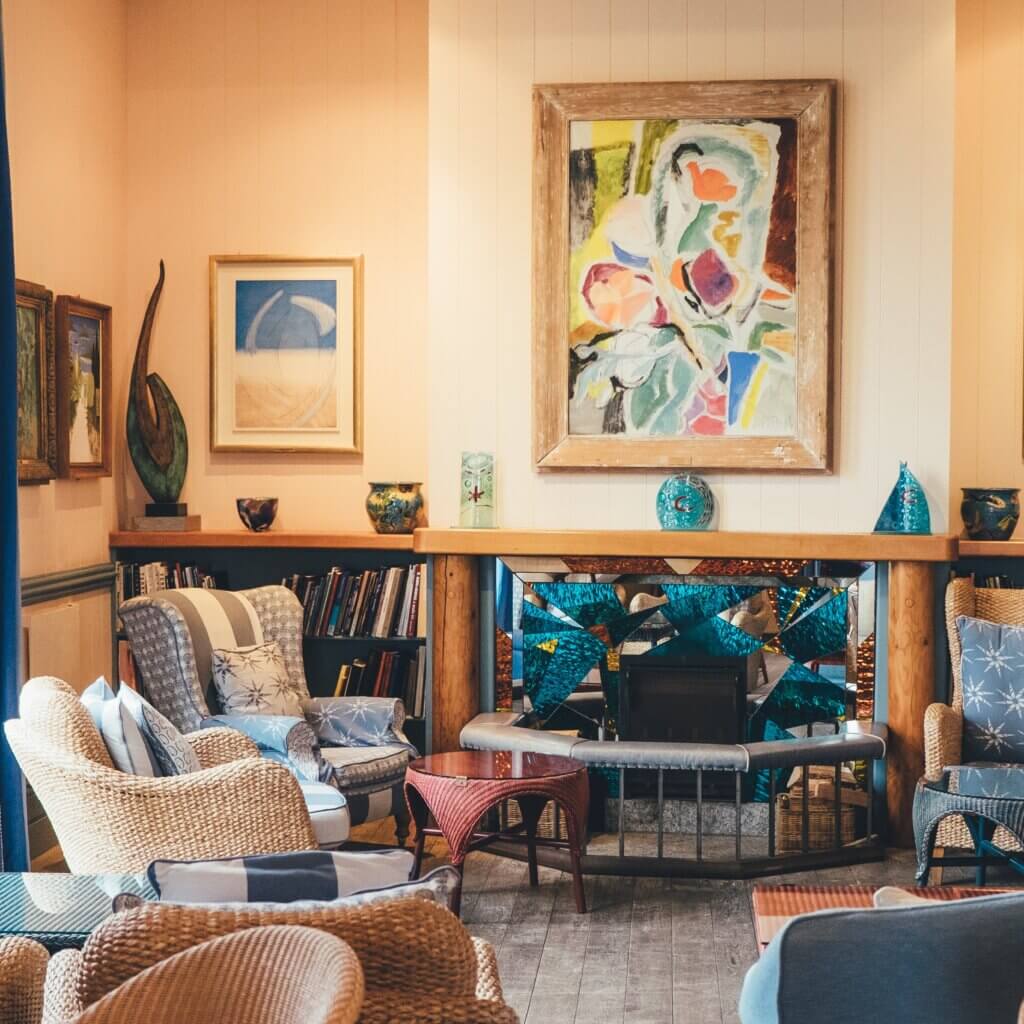 I love how the above coffee shop's furniture, fireplace surround, and accessories reflect the muted color tones in a wood-framed painting hung high in the room. Although eclectic and almost cluttered, the thoughtful color scheme inspired by the art lends structure and beauty to the space.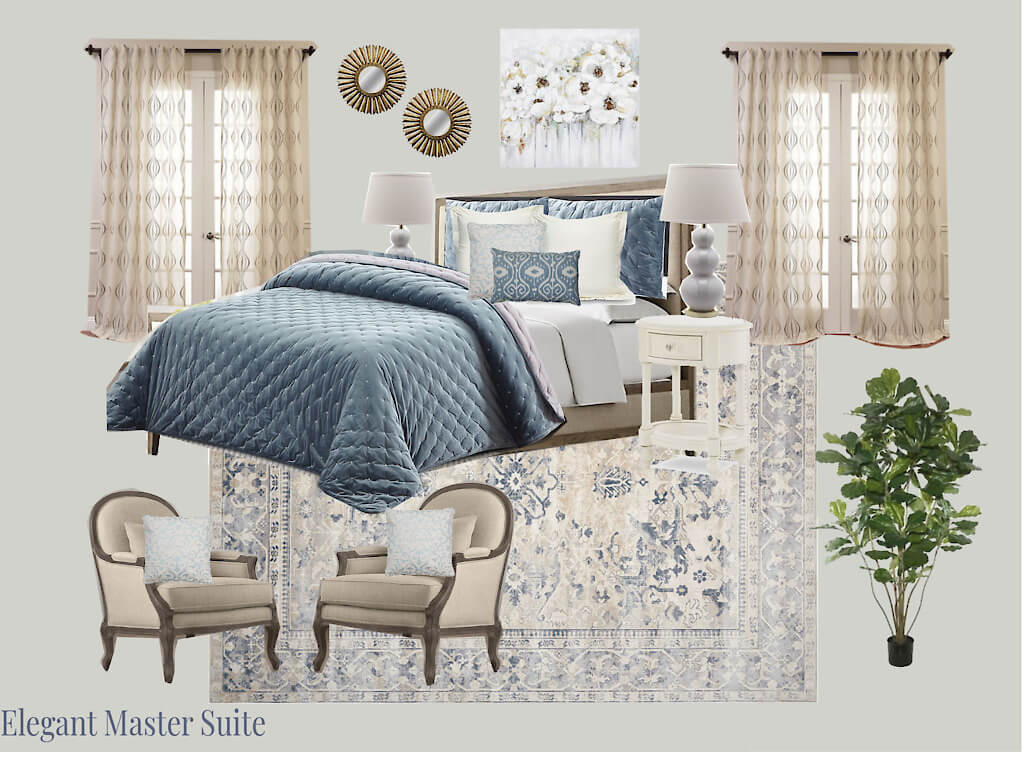 Our master bedroom benefited from this design strategy when I came across an impressionist-style painting of white blooms from Pier1 last summer.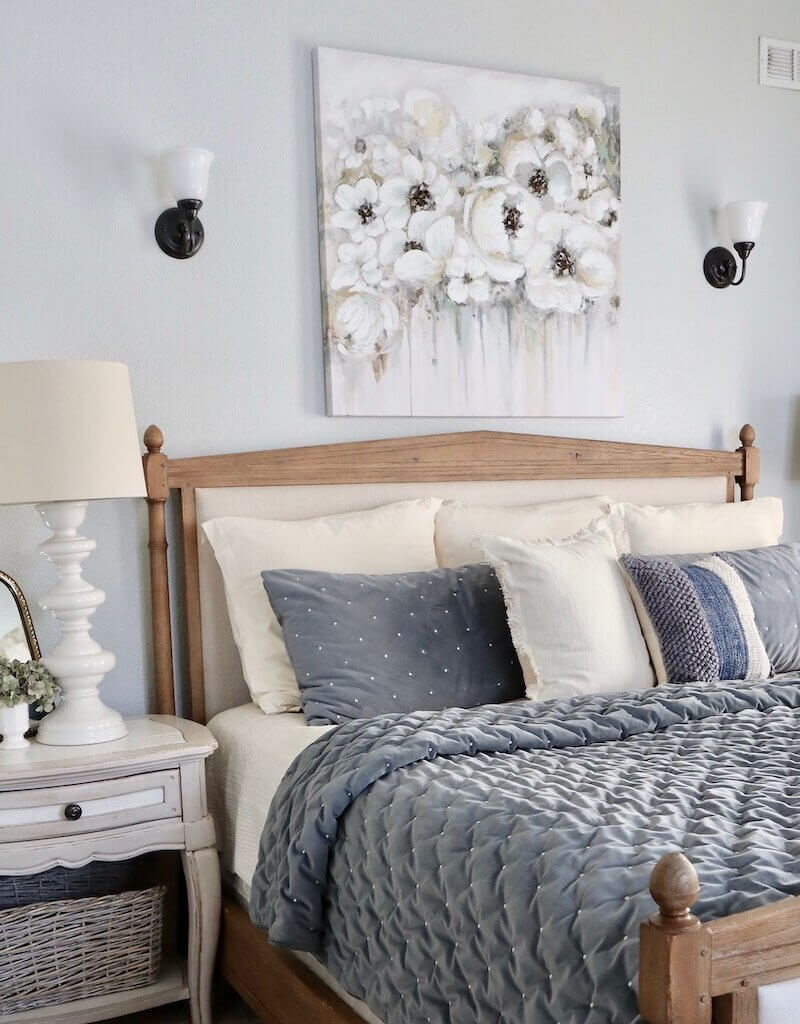 The creams, golds, and subtle gray-blue tones in the painting guided my planning as I selected bedding, paint colors, and curtain panels. (I'm not 100% happy with the textured blue-stripe throw pillow; it's serving as a patient place-holder until I find a more fitting replacement.)
It's perfectly fine if you don't want to include an inspirational area rug in your space. A beautiful art piece (or sculpture) can be just as effective in launching a new room design and guiding design decisions accordingly. In addition, depending on what you choose, beautiful art may also serve as a great conversation starter in your home ~ always a wonderful benefit.
Happy Decorating!
Jaimee