There's just something about the sun shining brightly and a warm breeze blowing that makes us want to deep clean our homes, to make them feel shiny and new again.
Tired rugs, dusty baseboards, smudged windows, and dingy upholstery cry for attention all winter long.
This last weekend, our family dedicated Saturday morning to deep cleaning. Or, more accurately, this momma dedicated each child's Saturday morning to a time of family bonding through joint labor.
I did feed them waffles with blueberries and real whipped cream first.
After almost 20 years of engaging little people in housework, I've learned a few strategies.
1. Focus on a specific space and STAY focused.
It's easy, once everyone is on board, to attempt to accomplish too much cleaning at once. (Oh! Let's wash the sheets, too! And wipe down this chandelier…and scrub the kitchen hardware…and wipe all the door trim…and…and…) If kids' eyes begin to gloss over, you know you've lost focus.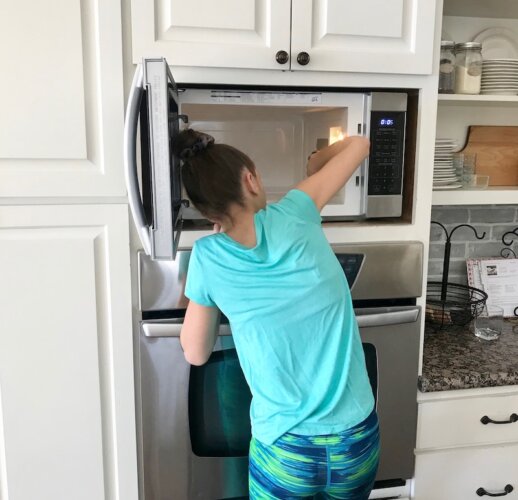 On Saturday, we focused only on our Kitchen/Living/Dining area, which is one large space. (I did add the laundry room floor simply because my youngest needed another task to round out her time of labor.) Setting this area focus ahead of time gives kids a clear, attainable goal which is not too overwhelming. I don't know about your little people, but mine become less and less enthusiastic when the goals we set for the day seem insurmountable.
2. Create an individualized to-do list for each participant, with boxes to check.
I like to prepare a checklist for each participating family member for two reasons: I've found each child likes to know exactly what his/her responsibility is, and kids LOVE to check off boxes. This simple tactile act demonstrates progress toward completion and keeps motivation high.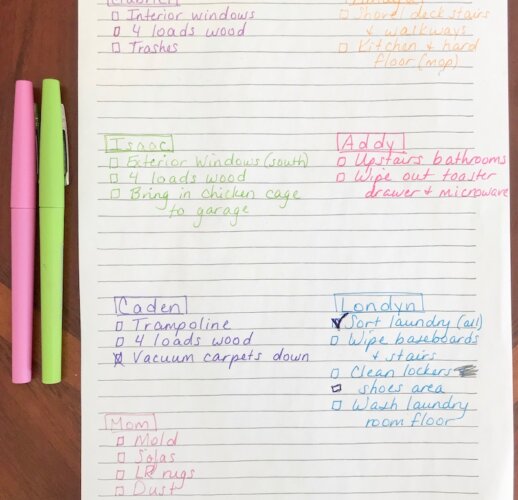 Colored pens are optional, but I've found these pens makes me happier in every administrative area of my life.
3. Provide needed resources for each child before diving in to your own tasks.
I touch base with each child as we go over his/her tasks for the day and make sure expectations are clear, questions are answered, and all supplies they need for the job are in plain sight. Supplies may include vacuum attachments, window washing tools, a bucket of warm cleaning solution, a disinfectant spray, or micro-fiber rags.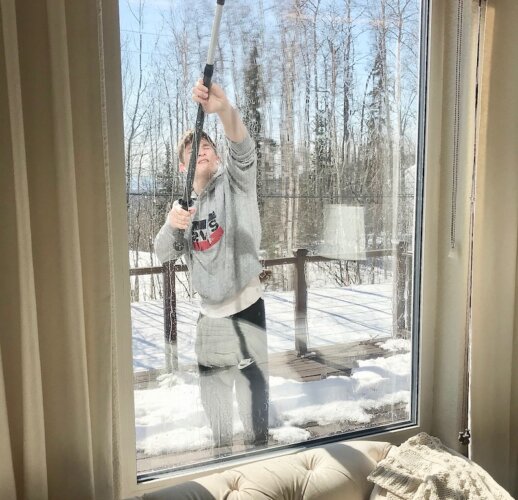 I am in love with these lavender-scented cleaning products right now.
4. Crank the music and BEGIN.
Our Pandora channel of choice this time was 1980's ROCK and I vacuumed my living room blinds and sofas while reminiscing about shaker sweaters, ankle-zip jeans, and my senior year spring crush teaching me to drive a stick shift in the Pioneer Park parking lot.


5. Follow up with each child as tasks are completed.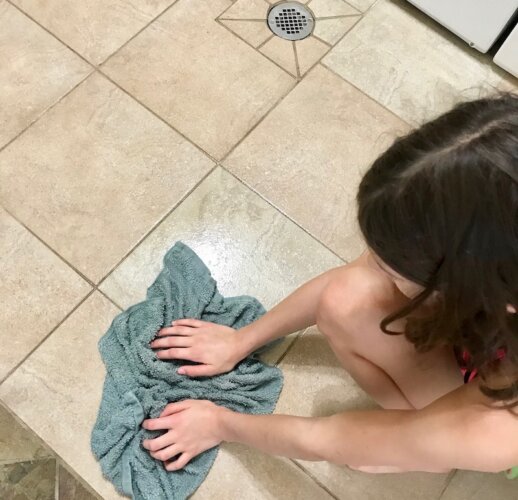 This, quite possibly, is the most important step (and often the most difficult) when cleaning with kids. It's easy to skip because it requires emotional energy and often correction/further training. HOWEVER, if I do not complete this step, I miss an important opportunity to teach and train my kids in character traits like Integrity (did you intentionally skip any portion of the task?), Persistence (did you stick with the job until it was completed with excellence?), Cheerfulness (did you have a good attitude and feel confident about your work?)
6. Celebrate completion.
Okay, I really REALLY try to do this, but I'm not good at it. Probably because of some innate belief one's reward should be the completion of a job well-done ~ I blame my mother. 🙂 But receiving a reward for labor is not only Biblical ('a worker is worthy of his wages' 1 Timothy 5:18), it helps kids appreciate the value and payoff of work.  "Reward" can look many ways: Allowance in the form of Cash, a Fun Family Activity, or even a quick trip to McDonald's for McFlurries.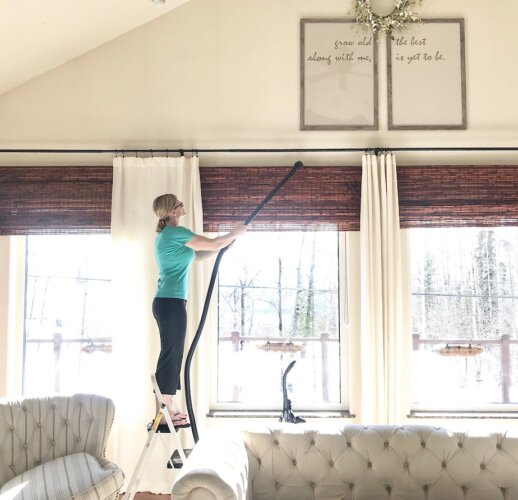 Just like yours, my kids' attitudes fluctuate from all-in to lazy lounging between tasks, from grumping over a detail to intentionally cutting corners. But I know for all of us, the satisfaction of working together as a family feels good, and I try to keep Stephen Covey's Habit 2 in mind: Begin with the end in mind.
Was last Saturday about house cleaning, or was it really about something bigger like raising young people who contribute and persevere while practicing good attitudes at the same time?
Probably a bit of both.
Happy Spring Cleaning!
Jaimee