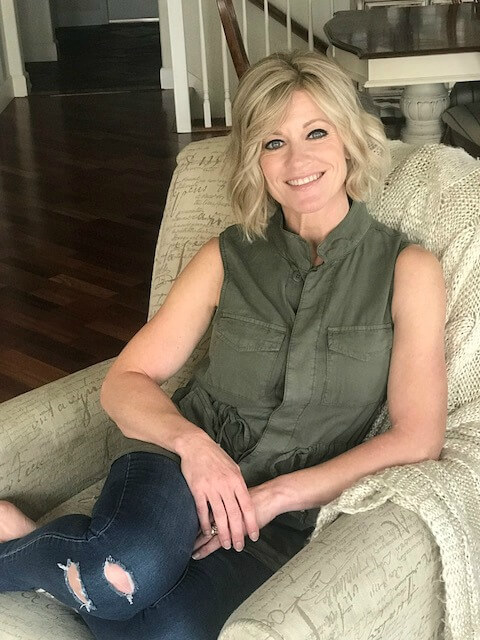 I am so delighted you are here.  I picture you there at your laptop, or curled up in bed with your smartphone, cozy in your lounge clothes and sipping a favorite beverage. How I would love to meet you!  To listen to your stories…to hear about your husband and your children, to coo over your pets and share coffee in that sweet place you call home.
You are welcome here.
I am Jaimee and I love so very many things.  I love profound writing, thick wool rugs, olives and cheese, teenagers, morning runs, memorizing poetry and scripture, lemon-lime seltzer, motivational podcasts, early morning quiet time, attempting new challenges (more on that in a minute ~ ) and cooking breakfast for my tribe.
I love Jesus Christ because He has pursued me relentlessly since I was eight years old and has not once let me go.
But let's back up, shall we?
I was raised on a farm in northern Minnesota where I grew up riding ponies, picking rock from fields, taking Saturday baths in the lake, and falling asleep to the call of loons. Our large family moved to Alaska when I was in high school and most of us still live in this large, gorgeous state today.  We do lots of these kinds of things around here: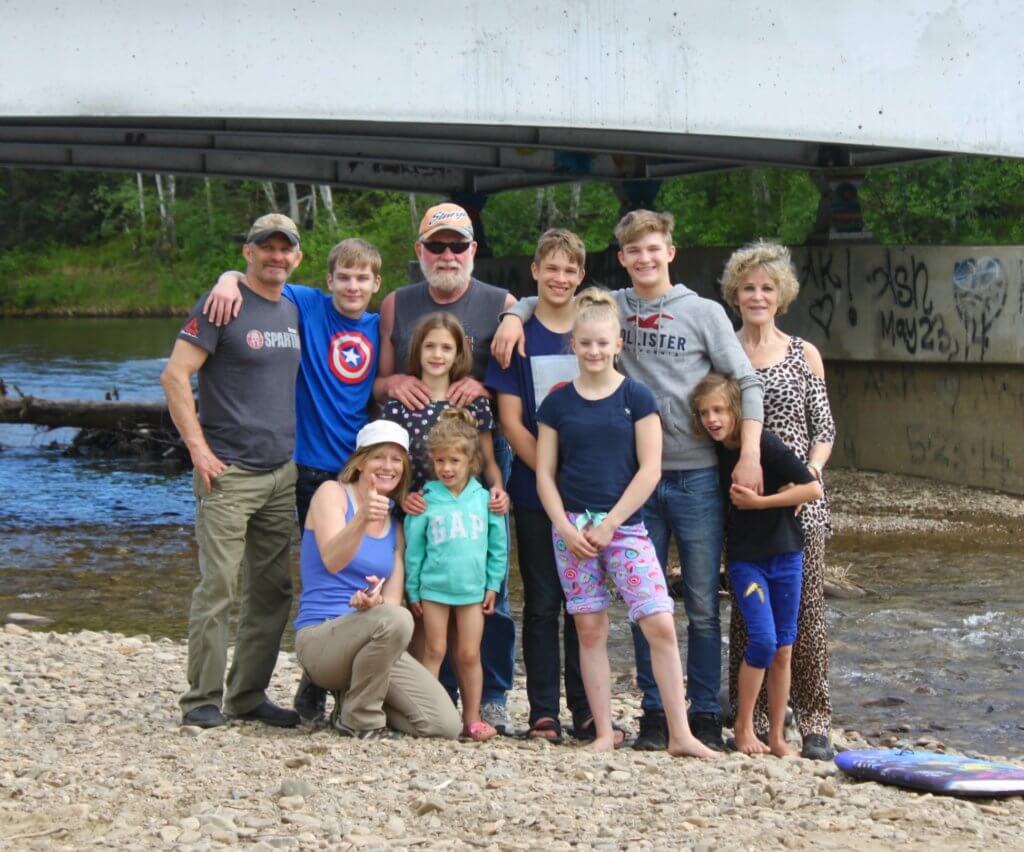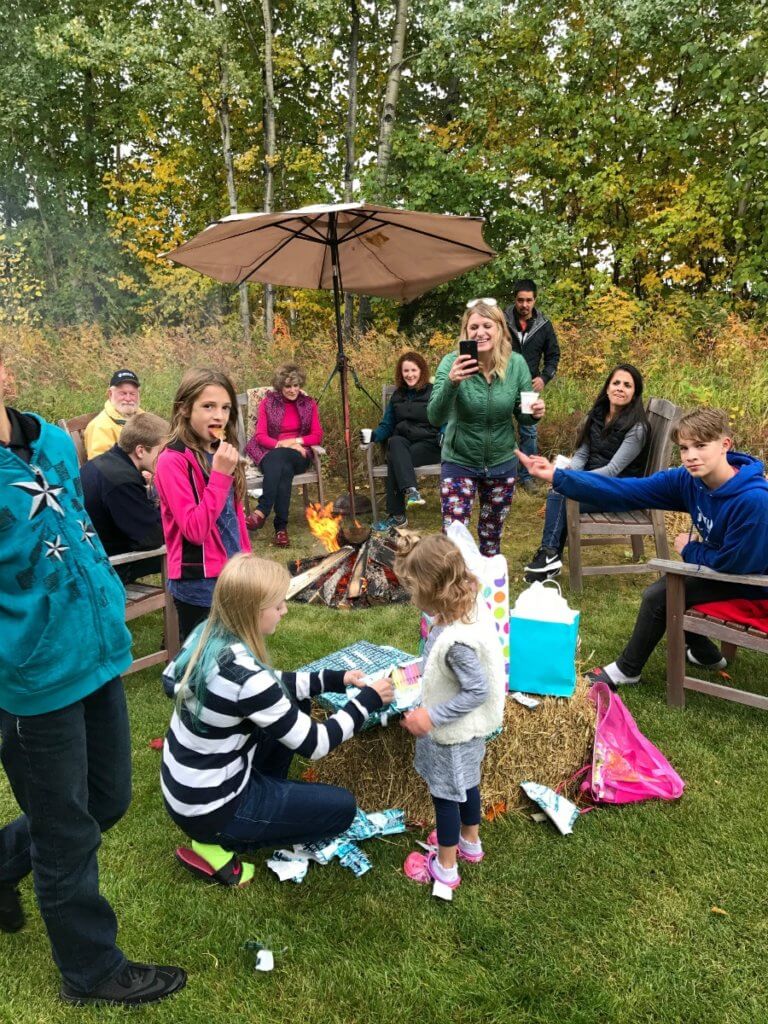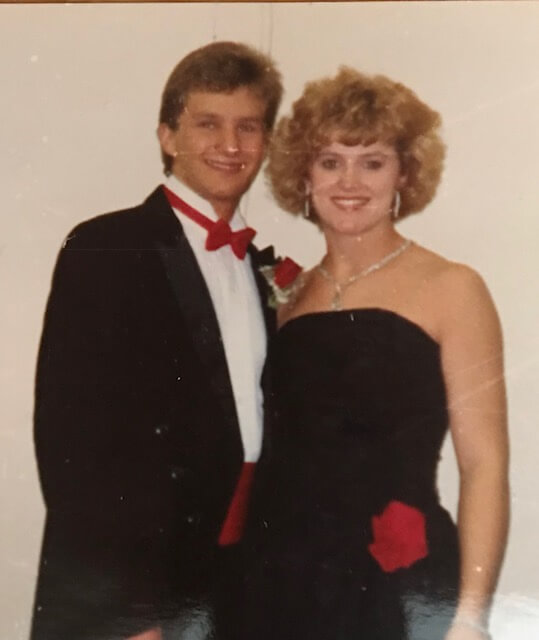 While in college, I worked for a season as a firefighter (yes, truly!) which was a creative way to earn money and secure lodging in the firehouse while working toward my education degree.  My dynamic lieutenant just happened to become the love of my life, and Fireman is still working in the Alaska fire service today.  Here we are, young and in love, dressed up for our first Firefighter's Ball in 1990.  We had been dating almost one year.
And here again, four years later on our 1994 wedding day.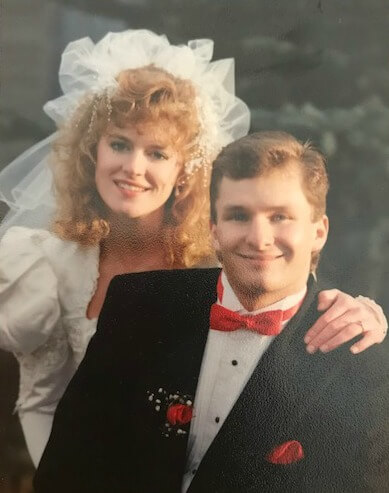 Soon Fireman and I will celebrate our 25th wedding anniversary.  Although our marriage has experienced many highs and lows, as marriages do, this man will forever be my one true love.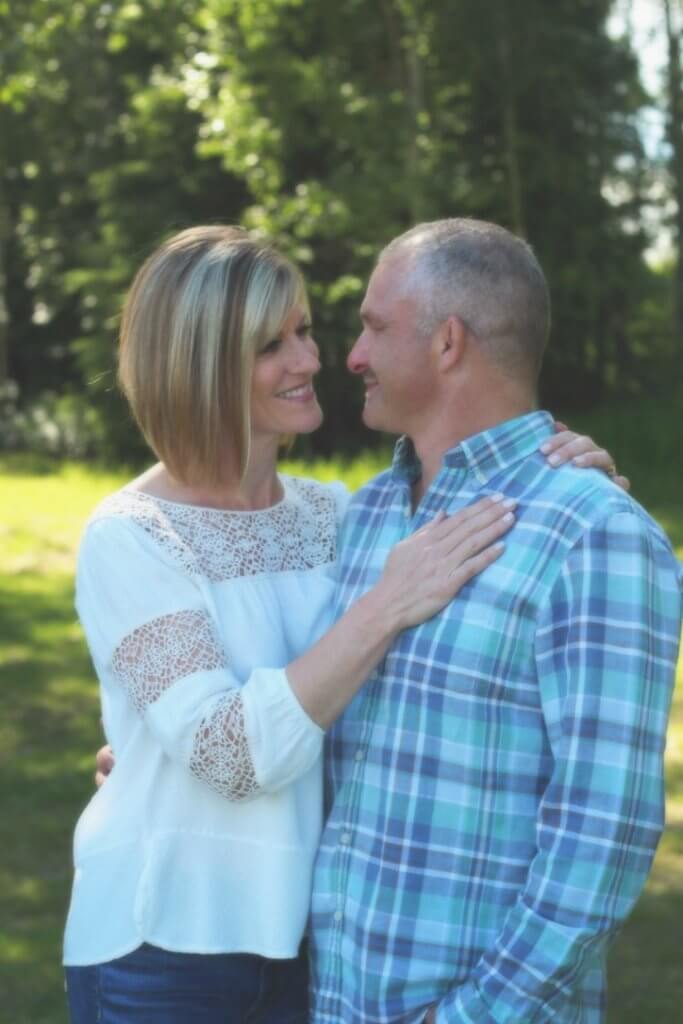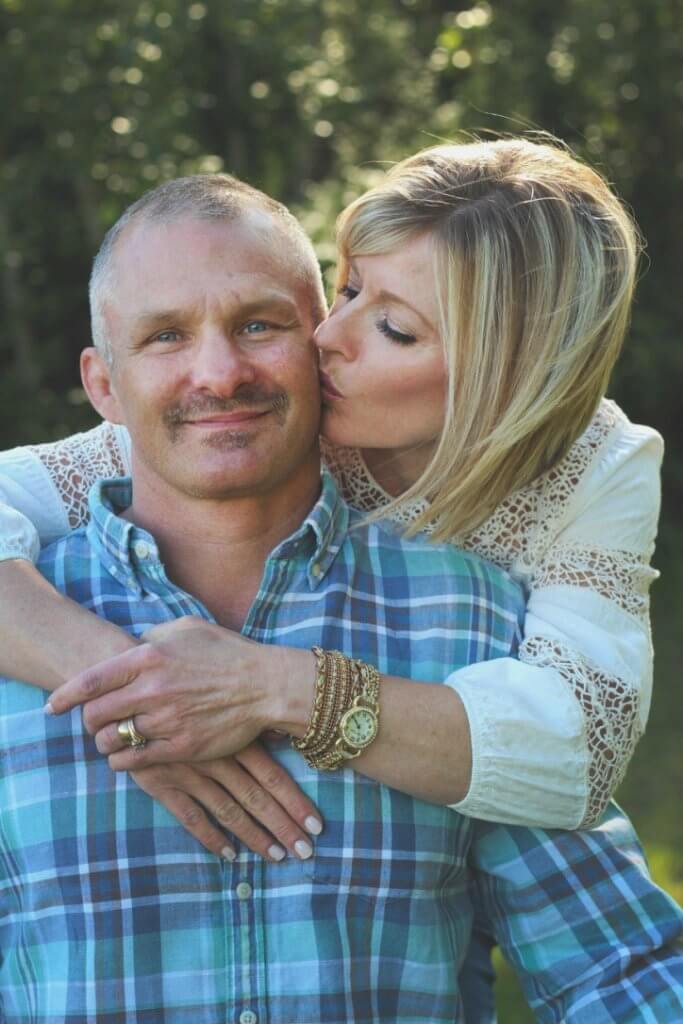 Once married and after completing my education, I taught middle school English for one year before our first son was born in 2000.  I then enjoyed the blessed privilege of staying at home with my babies for 16 years, a season full of snuggles, laughter, discipline, church community, learning how to cook, seasons of homeschool, working toward dreams, decorating a home, and embracing each and every day of our growing family. I can honestly say I adored being a stay-at-home mom.
My "babies" are now teenagers, all three of them!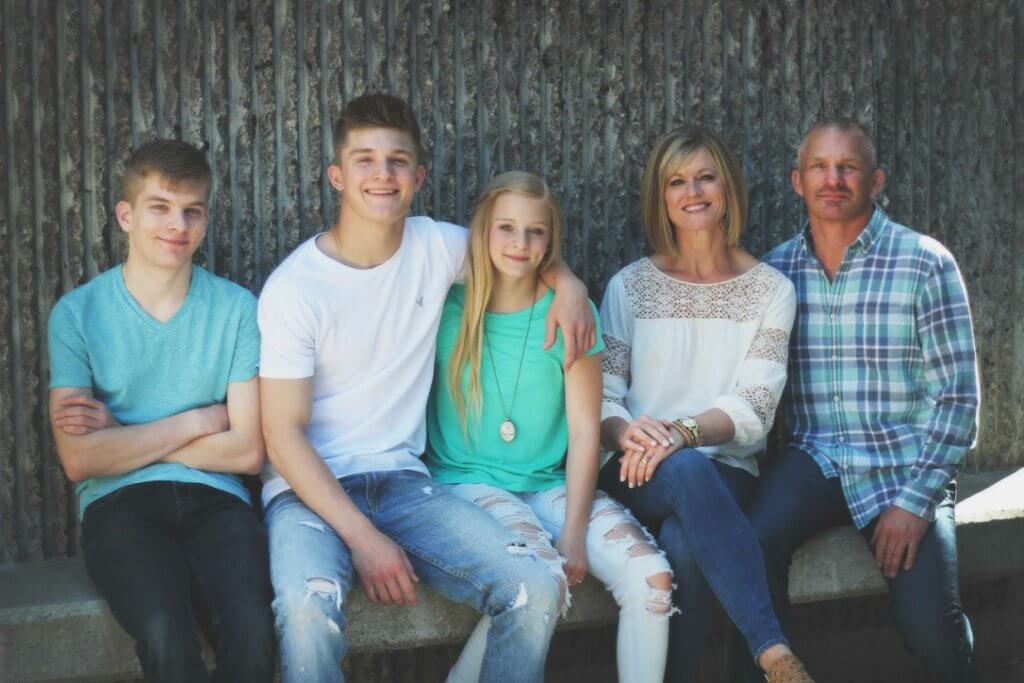 While a stay-at-home mom, my love and passion for home design began to take root.  Over the years I went from painting thrift-store furniture for use in our own home to selling distressed pieces on Craigslist as a small side business.  Last year I began offering In-Home Styling Consultations and absolutely love meeting with people to help guide them in styling their own homes.  Read more about that service here.
Two years ago, I went back to teaching full-time in our local public school system.  Although it was a huge adjustment for our family, I have enjoyed the challenge of teaching English again.  Teenagers inspire, motivate, stretch and keep me on my toes each and every day, and I am honored to have a small role in so many of their lives.
In addition to work, painting, parenting, and community events, Fireman and I have always been committed to fitness.  We have learned that regular exercise not only increases our confidence, fuels our inspiration, and provides a greater sense of well-being, it carries the additional benefits of weight control and cardiorespiratory health.  In my younger years I competed in bodybuilding for a short season, and just last year I finished my first Spartan race in Kalispell, MT.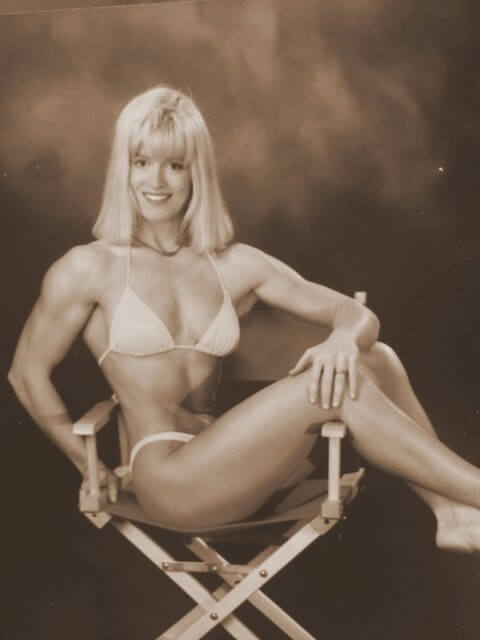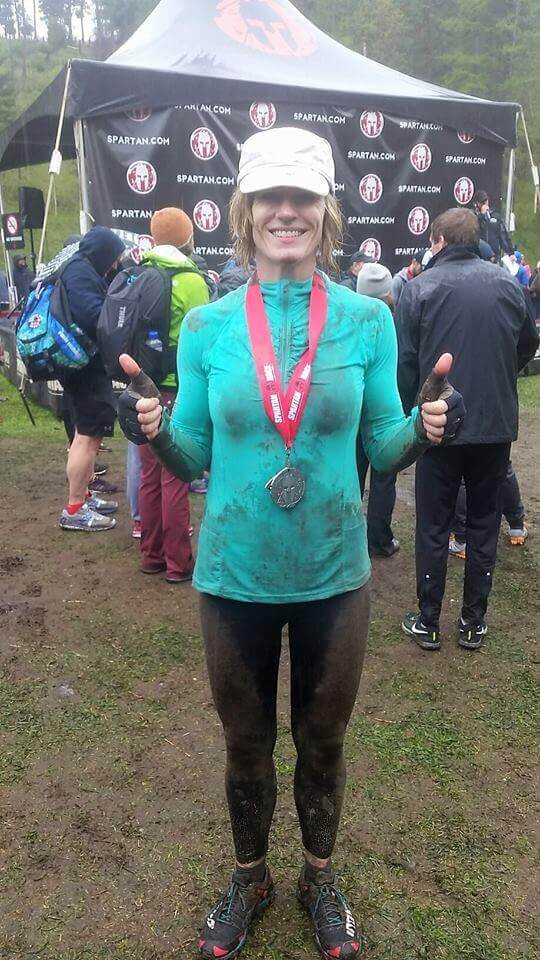 In his late 40's, Fireman discovered Jiu-Jitsu, Krav Maga (an Israeli fighting technique) and Mixed Martial Arts fighting.  It quickly became a passion and he has had the privilege of inspiring many middle-aged men to recommit to working out and attempting feats once reserved for men 1/2 his age.  He is such an inspiration to me!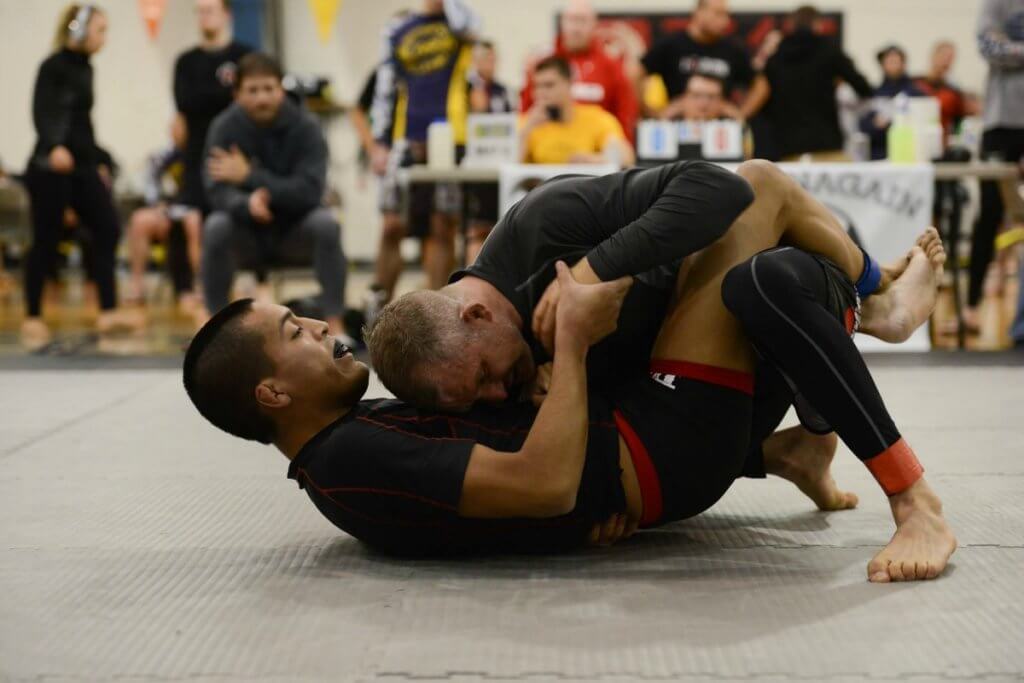 Why do I mention strength and fitness on my About Me page? Because you will see a consistent theme here at All Mimsy Home.  I am a firm believer that being strong physically and mentally benefits each and every area of our lives.  When our bodies are healthy and strong, we tend to be more willing to try new things, demonstrate better attitudes throughout the day, and are in a better mental place to serve others.  In addition to DIY and home design, you will often hear me talk about taking risks, being brave, and strengthening your mind by taking every thought captive and evaluating it based on core values and beliefs.  I have experienced the life-giving benefits of these disciplines in my own life and don't hesitate to share the benefits every chance I get!
This small piece of my world, All Mimsy Home blog, is a place where I hope you will be inspired and empowered to not only be brave, but to step out in faith and embrace your own God-give style and story.  Together let's celebrate these beautiful havens we call Home!
In the meantime, you may enjoy browsing a few of our projects and goings-on around here.  Just click on the thumbnails below to see the related posts. Enjoy ~
Disclosure Statement
This blog is a personal blog written and edited by me. This blog accepts forms of cash advertising, sponsorship, paid insertions or other forms of compensation.
 This blog abides by word of mouth marketing standards. I believe in honesty of relationship, opinion and identity. The compensation received may influence the advertising content, topics or posts made in this blog. That content, advertising space or post will be clearly identified as paid or sponsored content.
The owner of this blog is not compensated to provide opinion on products, services, websites and various other topics. The views and opinions expressed on this blog are purely the blog owner's. If I claim or appear to be an expert on a certain topic or product or service area, I will only endorse products or services that I believe, based on my expertise, is worthy of such endorsement. Any product claim, statistic, quote or other representation about a product or service should be verified with the manufacturer or provider.
 This blog does not contain any content which might present a conflict of interest.
Save
Save
Save
Save